Donald Glover's new Amazon Prime series, Mr. And Mrs. Smith, has been looking for a new lead since his former co-star, Phoebe Waller-Bridge, dropped out of the project due to creative differences between the pair earlier this year. Not much is known about the series other than the fact that Glover is a co-creator alongside Francesca Sloane (Fargo, Atlanta) and it's based on the 2005 movie of the same name.
In the 2005 movie, Brad Pitt and Angelina Jolie star as a married couple who at first come across as a bored upper middle-class couple stuck in a rut in their marriage. However, it's soon revealed that both are assassins, hiding the truth about themselves from each other. Action, comedy, and romance ensue once the pair learn the truth after being hired to kill each other and their once dying romance is rekindled.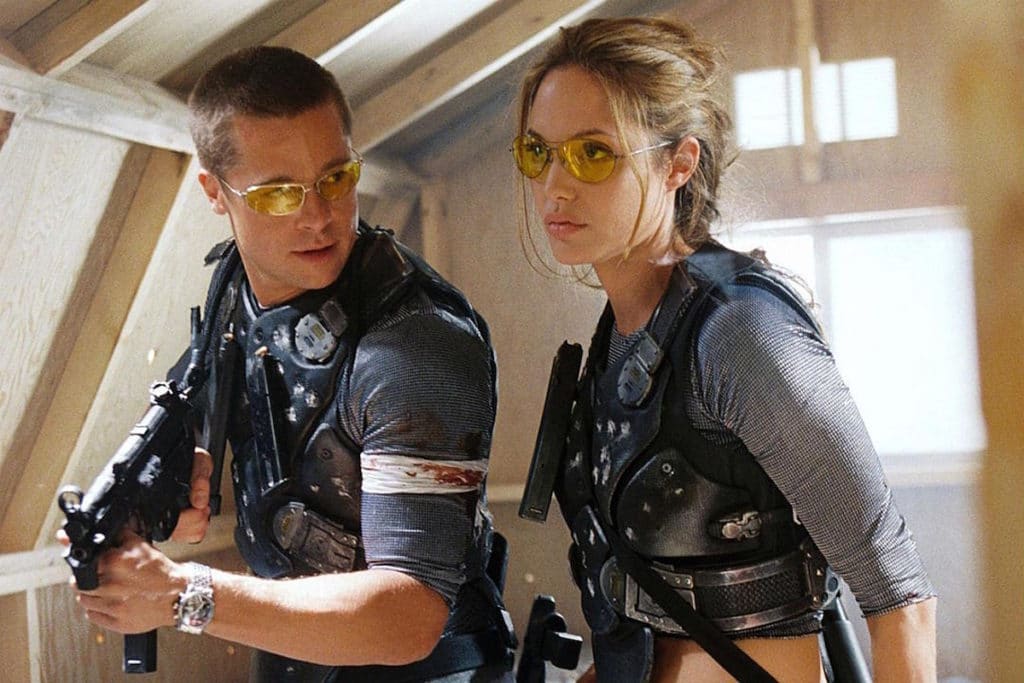 The 2005 Mr. And Mrs. Smith movie earned over $50 million opening weekend and grossed over $487 million worldwide in total. This is not the first time the property has been revisited with a series, sequel, and prequel, all being contemplated at different times although none came to fruition.
RELATED: AHSOKA: EXCITING NEW DETAILS ABOUT IVANNA SAKHNO'S CHARACTER: EXCLUSIVE
Donald Glover, and Amazon Studios, announced the upcoming Mr. And Mrs. Smith series in February which initially had not only Donald Glover attached as a star and co-creator, but Phoebe Waller-Bridge, his Solo: A Star Wars Story co-star, as well. Fans were ecstatic about the initial news especially given how pivotal the chemistry between the co-stars was in the original movie and likely will be for the adaptation as well.
However, in September The Hollywood Reporter broke the news that Waller-Bridge left the project after the co-stars and co-creators proved to have different visions for the series. Since this announcement, Mr. And Mrs. Smith has been searching for a new actress to take on the lead role and it seems like Amazon Prime may finally being eyeing an actress who could become Donald Glover's new co-star.
AMAZON EYEING MAYA ERSKINE FOR LEAD ROLE IN MR. AND MRS. SMITH SERIES
Our sources have learned that Amazon is in negotiations with Maya Erskine to play Donald Glover's co-lead in the upcoming Mr. And Mrs. Smith series.
Maya Erskine has had a number of roles in television, film, and as a voice actor. She has appeared in the Hulu series Casual, the HBO series Insecure, and is set to appear in the upcoming Disney Plus series, Obi-Wan Kenobi, although details about her role are being kept under wraps. Erskine, alongside Anna Konkle, co-created, executive produced, wrote, and starred in the Hulu comedy series PEN15. Maya Erskine is an interesting choice to fill Pheobe Waller-Bridge's shoes, although her experience in comedy is clear and her mysterious Obi-Wan Kenobi role is intriguing.
RELATED: WONDER WOMAN TO APPEAR IN SHAZAM! FURY OF THE GODS: EXCLUSIVE
This may point to some experience with action which could easily be an integral part of the Mr. And Mrs. Smith series given the source material. Mr. And Mrs. Smith is clearly a project that Donald Glover feels passionate about having co-created it alongside his Atlanta collaborator Francesca Sloane. Glover is also writing and executive producing alongside Sloane who is set to serve as showrunner for the Mr. And Mrs. Smith adaptation.
Like the original film, chemistry between Glover and Erskine will undoubtedly be an integral part of Mr. And Mrs. Smith so it will be interesting to see how the pair work together in the upcoming series should she take on the role. Although much about the Mr. And Mrs. Smith series is being kept under wraps, these negotiations are an exciting step forward in the highly anticipated project.
Are you excited about Donald Glover's Mr. And Mrs. Smith series on Amazon Prime? What do you think about Maya Erskine as the possible new co-lead? Leave your thoughts in the comments below or on our social media and check back with The Illuminerdi for more Amazon Prime and Mr. And Mrs. Smith news.
KEEP READING: AHSOKA: NEW GRAND ADMIRAL THRAWN CHARACTER DESCRIPTION: EXCLUSIVE