Spider-Man: No Way Home is a historic celebration of Spider-Man films with not only Tom Holland's Spider-Man at the center of everything, but past Spider-Men Toby Maguire and Andrew Garfield joining the multiverse shenanigans as well. Spider-Man: No Way Home continued to tell the stories of all three Spider-Men as well as their villains in an exciting culmination of each character's arc. Spider-Man: No Way Home finally brought some of the most iconic Spider-Man villains into the MCU including the infamous Green Goblin and Doc Ock.
Before Spider-Man: No Way Home, none of these iconic villains had been introduced into the MCU and the question now becomes will MCU versions ever be introduced? Norman Osborne himself revealed during the film that Oscorp did not exist in the MCU and there was no Norman Osborne that he could find. Even if there were other versions of these characters in MCU Spider-Man's universe he knows who each of these characters are. Holland's Spider-Man knows not only who the villains and what they are capable of, but he also knows their true identities.
If Peter does meet an Otto Octavious or Curt Connors in the MCU he will know their potentially dark destiny which could take these villains off the board. Although this could potentially be interesting for one film, with Peter possibly trying to prevent their dark turn, it would seem like an odd choice for 5 major villains. Norman Osborne is one of the most iconic Spider-Man characters and to take him and his Green Goblin out of play seems like an odd choice unless the MCU has a plan to introduce alternate versions of these characters.
HOW COULD THESE VILLAINS BE INTRODUCED INTO THE MCU AFTER SPIDER-MAN: NO WAY HOME?
If the MCU wants to incorporate these villains into Spider-Man's story in the future there is a way to feature new versions. Although Norman Osborne couldn't find himself, he never specifically mentioned his son's name to Peter. This could set up Harry to be the MCU's Green Goblin with Norman being out of the picture for some unknown reason. It is also possible that the MCU's version of Norman Osborne simply isn't a rich and famous scientist making him difficult for Dafoe's Norman to find while he was wandering around New York.
RELATED: MARVEL STUDIOS AND SONY REVEAL SPIDER-MAN 4 CURRENTLY IN DEVELOPMENT
Similarly, the MCU could take a page out of Spider-Man: Into The Spiderverse's book and introduce a female version of Doc Ock completely surprising an unsuspecting MCU Peter Parker. The MCU is famous for their planning and while the plan for the rogue's gallery of Holland's Spider-Man is unclear there was at least one villain that seems to be primed for an MCU introduction. In the mid credit scene of Spider-Man: No Way Home Tom Hardy's Venom accidentally leaves a bit of symbiote goo behind which primes the MCU for a new Venom. Although interestingly this is the one potential villain that Holland's Spider-Man never met.
Spider-Man has an impressive rogue's gallery, many of whom are being introduced in upcoming Sony films, but it seems likely these versions of the characters will once again not be a part of the prime MCU universe. It seems a bit disappointing that these actors have been taken off the board as these characters especially with the truly masterful performances given by Willem Dafoe, Alfred Molina, and Jamie Foxx. The MCU will unquestionably want to bring back variations of these villains to face off against Holland's Spider-Man once again, especially given his connection to Green Goblin.
RELATED: SPIDER-MAN: NO WAY HOME: WHAT ARE THE REAL IMPLICATIONS OF DOCTOR STRANGE'S FINAL SPELL?
Spider-Man: No Way Home brought some of the best Spider-Man villains into the MCU before quickly sending them back to their own alternate universes. And with the MCU Spider-Man's tragic ties to Green Goblin, after the murder of his Aunt May, it feels like a waste not to bring this character into the MCU more permanently along with these other iconic antagonists from the web slinger's rogue's gallery.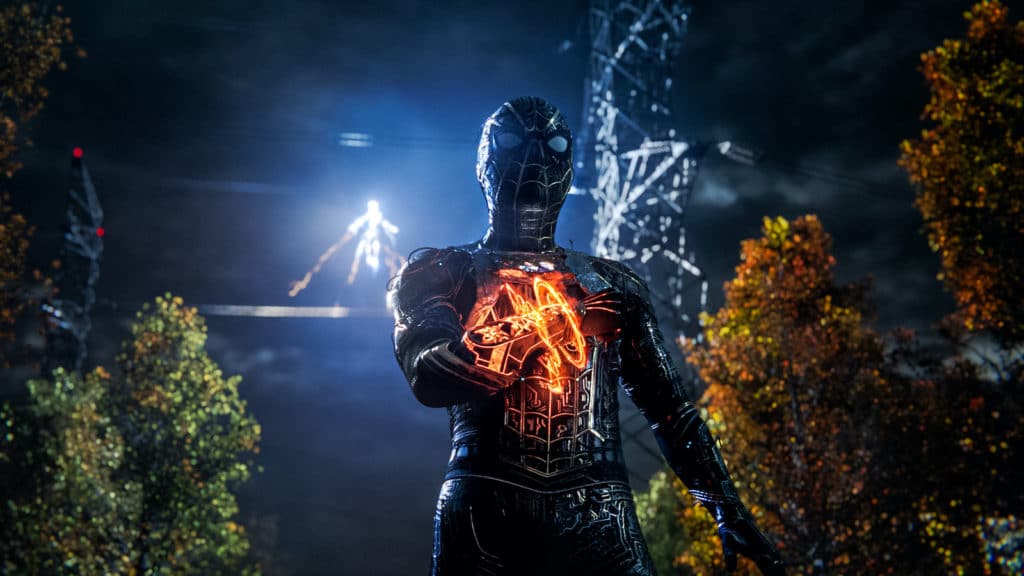 The other possible issue is the fact that Peter knows how to cure each of these character's ailments. If Peter is simply able to create a serum to cure the villain immediately after facing off against them it removes some of the tension from the story. Instead the MCU will likely need to take a new approach to each of these character's origins even if it is simply a different chemical makeup that infects them making the cure completely ineffective.
RELATED: WHY SPIDER-MAN: NO WAY HOME IS AN IMPORTANT FILM FOR FILIPINO-AMERICANS LIKE ME
Hopefully removing Green Goblin, Doc Ock, Electro, Lizard, and Sandman from the MCU in the same film that they are introduced will simply be a catalyst to a new, unexpected, and creative approach to introducing these iconic supervillains into Holland's Spider-Man story more permanently.
Spider-Man: No Way Home is currently in theaters. Do you think the MCU will incorporate new versions of these iconic villains? Were you disappointed that the villains were sent back to their respective universes? Leave your thoughts in the comments below or on our social media and check back with The Illuminerdi for more MCU and Spider-Man.
KEEP READING: SPIDER-MAN: NO WAY HOME TAKES A DIFFERENT APPROACH TO HEROISM WHEN FACING OFF WITH THE VILLAINS AND FINALLY ACKNOWLEDGES THE HELP THEY TRULY NEED