With the upcoming release of Black Adam, starring Dwayne Johnson as the titular main character, Seven Bucks Productions is getting the ball rolling about taking on a new DC movie saga.
Hiram Garcia, president of Seven Bucks (which is co-owned by Johnson himself) and co-producer of Black Adam, wants to make an adaptation of DC's "Kingdom Come" story. The comic, which was written by Mark Wald and Alex Ross, features an incredible plot and amazing illustrations.
RELATED: SHAZAM! DIRECTOR DAVID SANDBERG TWEETS ABOUT BILLY JOINING THE JUSTICE LEAGUE
It follows a world that has become more violent, to the point that other superheroes must call on an older Superman who has left Earth behind and begin him to step back into action.
Seven Bucks For Kingdom Come
The Superman of the "Kingdom Come" comic was shown on TV in The CW's "Crisis On Infinite Earths" miniseries, portrayed by returning Superman actor Brandon Routh. While being on the small screen is impressive, seeing the caliber of a film saga with big name actors and actresses suiting up would be the perfect step forward.
Here is what Seven Bucks' Garcia said about the interest of making "Kingdom Come":
"I think the dream project that's something we've always spoken about at Seven Bucks, we would love to make someday, which is a tougher ambition due to, obviously, IP and rules and so forth, but always been obsessed with Kingdom Come, the Mark Waid-Alex Ross joint that those guys did."
"We've always envisioned it as kind of an epic, multi-film saga. I think that's something we've always dreamed of being able to do. If there was ever a dream project, and not trying to start a fire where it's like we're gunning after that, because it's just pie in the sky, you'd love to be able to tell the story," Garcia continued.
"I always admired that story of the juxtaposition of old-school heroes versus new-school heroes…[there's] always something very compelling in the big, cataclysmic mash-up of old versus new. That's something that in a perfect world, we could do it, would love to do it."
If "Kingdom Come" was given the greenlight, with Seven Bucks behind the project, it would make DC fans happy to see this legendary story brought to life as well as definitely continue to challenge the Superhero movie format. Of course, the movie might have some issues on getting together the characters used in the story and establishing this universe as Warner Bros. continue to find their DC footing with their superhero movies.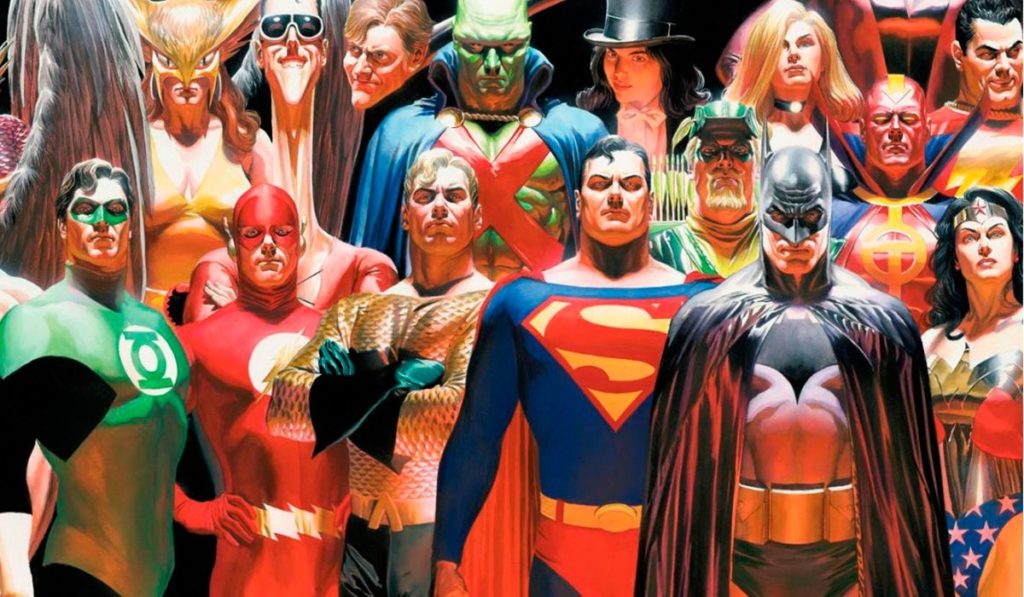 Would you be interested in seeing a live adaptation of "Kingdom Come" from Seven Bucks? Would you prefer it animated? Comment below and on our social media channels and make sure you keep with The Illuminerdi for more news and contents.
KEEP READING: THE FLASH WILL REPORTEDLY REMOVE ZACK SNYDER'S FILMS FROM DCEU CANON
Source: Comic Book Movie