With Daredevil and Kingpin back in the MCU, could Bullseye be coming to the MCU proper as well?
Matt Murdock returned to the MCU in Spider-Man: No Way Home, marking Charlie Cox's first appearance as Daredevil since the cancellation of the Netflix Daredevil series several years ago. Similarly, Vincent D'Onofrio reprised his Daredevil role as Kingpin/Wilson Fisk in Hawkeye, where he served as the primary antagonist.
RELATED: The Kingpin Speaks! Vincent D'Onofrio Explains How Daredevil Is MCU Canon
Kingpin had a fascinating relationship with Alaqua Cox's breakout character, Maya Lopez. Maya, who will later don the superhero name "Echo", was like a daughter to Fisk, but their relationship was a forgery consisting of pure manipulation. This is not the first time that Kingpin has manipulated someone with powers into becoming his adopted child. That distinct honor goes to Daredevil season three, which saw Kingpin manipulate Benjamin Poindexter in a similar fashion.
BULLSEYE: COULD THE ASSASSIN APPEAR IN ECHO?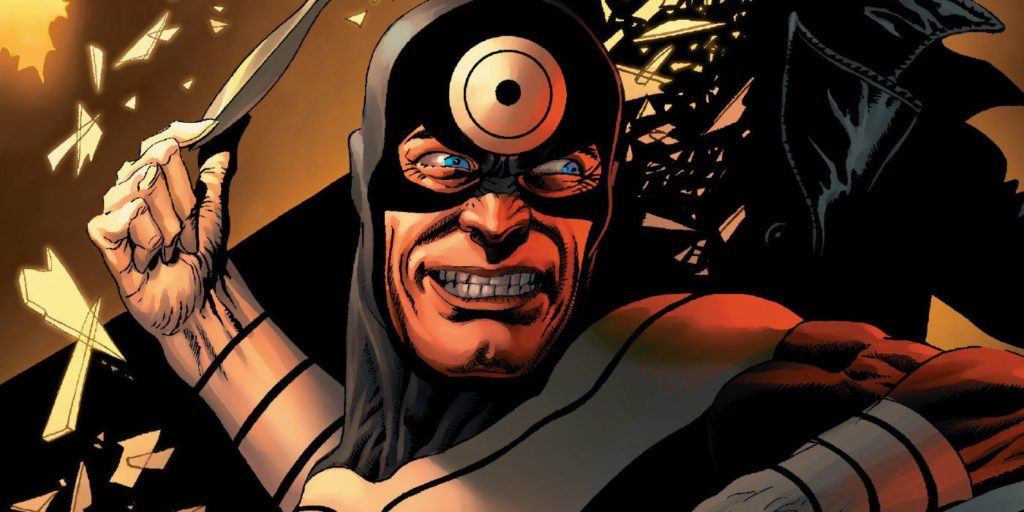 Poindexter was a deeply disturbed FBI Agent with an inclination to kill. Kingpin manipulated him, turning him into a living weapon wearing a Daredevil suit. The end of the series teased his evolution into the assassin known as Bullseye. Maya Lopez is set to receive a solo spinoff series called "Echo", and it would be the perfect place to reintroduce Poindexter into the MCU as Bullseye.
RELATED: DAREDEVIL: Charlie Cox's Matt Murdock Expected To Be "Everywhere" In The MCU Over Next Few Years
The writers room of Echo features the talent of Dara Resnik, who wrote two episodes of Daredevil season three. She wrote Episode Eight, Upstairs/Downstairs, and co-wrote Reunion. Both episodes feature some of the best moments with Benjamin Poindexter, including his tragic relationship with his former coworker "Julie".
If Wilson Bethel was to return in Echo, Marvel Studios should look to the Daredevil movie, Hit-Monkey, and Daredevil Season Three for inspiration, and avoid the mistakes of Bullseye's past.
LADY BULLSEYE WAS A FORCE OF NATURE, A GOD OF DEATH
Reiko Aylesworth voiced Lady Bullseye, one of the primary antagonists of the Hit-Monkey adult animated series, and one of the deadliest Marvel villains to ever grace the TV screen. She lived to kill and was a legend in that universe who struck fear into the hearts of all she crossed.
Jason Sudeikis' character Bryce was well aware of her legend and downright terrified at the thought of fighting her. The gorey visual imagery and ruthless brutality of Lady Bullseye will be hard to capture in the TV-14 Echo series, but the MCU needs to try and match the lethal insanity of this character.
BULLSEYE IN THE DAREDEVIL MOVIE WAS A SERIOUS MISFIRE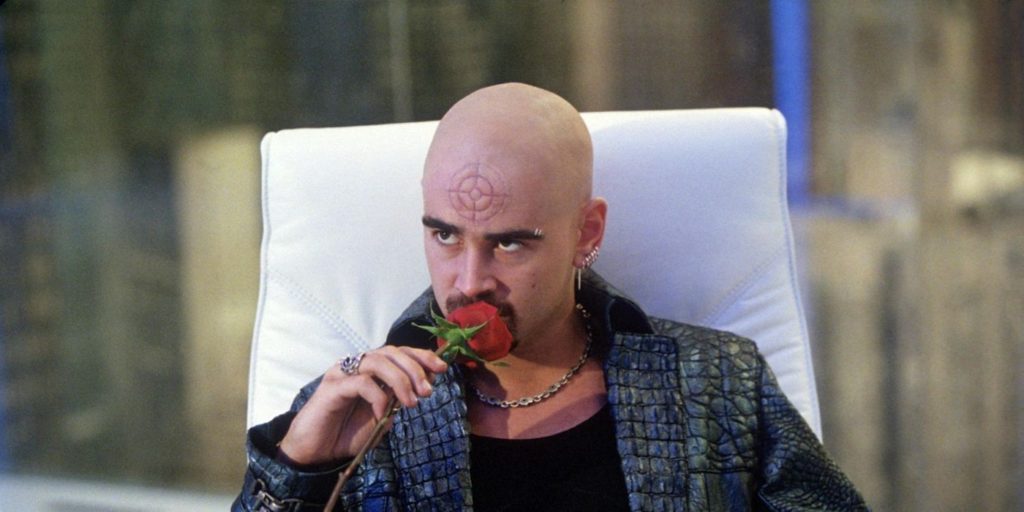 Colin Farrell was the first actor to play Bullseye in live-action. His version of the character is exactly what Bullseye should never be. This version of the legendary killer is a leather-clad weirdo with a bullseye carved into his forehead. His primary motivation in going after Elektra and Daredevil is more about revenge for Murdock making him miss than anything, and he plays like a joke.
BULLSEYE IN DAREDEVIL SEASON 3 WAS THE BEST YET, BUT HE COULD BE BETTER
Wilson Bethel's performance in Daredevil season three was one of the highlights of the series, but it was missing a few things. This was an origin story for the supervillain, so while he had his powers of lethal accuracy since a young age, he wasn't a fully realized version of Bullseye yet. Should he return for Echo, he needs an amazing super suit, but more importantly, he needs to have his Daredevil backstory intact and relevant to the plot. This would tie Maya/Echo and Poindexter/Bullseye together through Kingpin, even as they fought one another.
Bullseye has a long, storied history in Marvel comics, film and television. The Marvel Cinematic Universe would amaze fans if they brought this legendary supervillain back into the fold without the blemishes of previous iterations.
Would you like to see Wilson Bethel as Bullseye in Echo? Let us know your thoughts in the comments below or on our social media!
KEEP READING: GUARDIANS OF THE GALAXY VOL. 3 Reveal: Chukwudi Iwuji to Play the High Evolutionary