A new The Full Monty series is in production with the original cast in talks to return!
For the last few years, FX has been knocking the ball out of the park with their exclusive series, including Justified, Reservation Dogs, Dave, What We Do In The Shadows, and Fargo just to name a few. Fargo in particular has received tremendous critical acclaim, adapting the 1997 Cohen Brothers film as an anthology series that has received 11 Golden Globe nominations and took home three wins over its first three seasons. Well…FX's strategy of adapting 90's cult classics seems to be continuing!
Sources have shared with The Illuminerdi that FX is currently in pre-production on a The Full Monty series with several of the original cast in talks to return!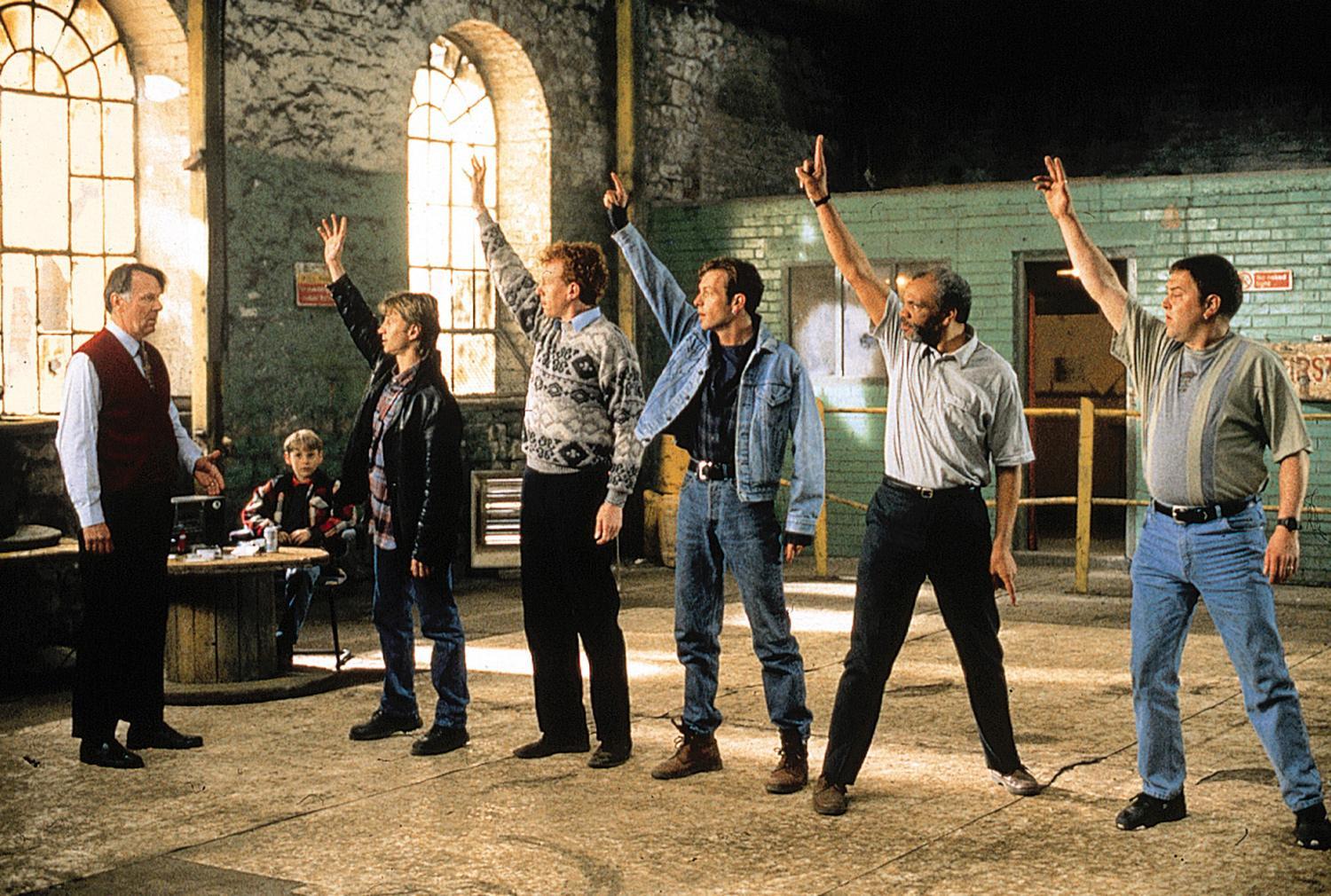 FX Pictures and Searchlight Productions are partnering on the project, which is being executive produced by Simon Beaufoy, Robert Carlyle, and Uberto Pasolini, and at least some of the episodes will be written by Alice Nutter (The White Princess, Trust). In addition, original actors Robert Carlyle, Mark Addy, and Tom Wilkinson are all in talks to reprise their roles from the original 1997 film, and will serve as the leads for this continuation of The Full Monty story!
RELATED: The Devil in the White City Will Star the Breathtaking Keanu Reeves
The Full Monty was originally a British comedy that centered around six unemployed steelworkers in Northern England who got together to form a male striptease act to make some quick money. Though it was primarily a comedy, the film also touched on serious subjects such as unemployment, depression, body image, and the culture of the working class. It seems that the series will be a continuation of the story in the film that will catch up with the main characters of Dave, Gaz, and Gerald in their 50's.
NEW STORY DETAILS FOR THE FULL MONTY
Sources have explained that Mark Addy is in talks to reprise his role as Dave, a man now in his 50's who is a janitor at a high school and married to one of the teachers. He is described as a considerate man who does things by the books, and he resents being pulled into Gaz's criminal activities.
Robert Carlyle is also in talks to return as Gaz, who is the down-on-his-luck father of a 17-year-old named Destiny. His self-indulgence makes him a poor mentor and he isn't above cheating others to get by. He continues to maintain his unique sense of humor even though he's broke, and he's passed on some of these traits to his daughter.
RELATED: I Am Groot Storyboards Unveil 1st Look At Animated Series
Tom Wilkinson is in talks to return as Gerald, a charming salesman in his 60's who is one of Gaz's closest friends. He is audacious and has recently been fired from his job for undisclosed behavior.
REVIVAL OF A CULT CLASSIC
The original 1997 film is widely considered to be a cult classic, and fans are sure to be excited for the return of these characters. It will be interesting to see how they've changed (or not changed) over the last two decades, and how they will touch on some of the more serious themes of the original and carry them over into the world of the 2020s. The Full Monty was a cult classic that earned director Peter Cattaneo an MTV Movie Award for Best New Filmmaker, won a Bafta Award, and was nominated for Academy Awards in Best Director, Best Picture, Best Original Screenplay, and Best Original Musical or Comedy Score.
RELATED: BLACK WIDOW PIRACY HAS LOST DISNEY AN INSANE AMOUNT OF MONEY
It was later adapted into a musical in 2000 and a stage play in 2013, but never before has any of the original cast returned for a direct sequel or continuation of its story. If the original actors do indeed choose to sign on for the project, it is sure to be a nostalgia-filled watch for returning fans.
What are your thoughts on The Full Monty revival? Do you like the idea of catching up with The Full Monty crew decades later? Let us know in the comments below and share all your hopes and theories with us on our social media!
KEEP READING: WONDER WOMAN TO APPEAR IN SHAZAM! FURY OF THE GODS: EXCLUSIVE