Whatever it takes, Degrassi knows it will make it through. The Degrassi legacy lives on, ready to be adopted by another next generation. HBO Max is reopening the school, and Wilbrain is ready to say, "class is in session".
According to Variety, HBO Max has greenlit Degrassi, a new series reviving the eponymous teen drama franchise of the same name. Furthermore, some of you HBO Max subscribers would be happy to know that the streaming giant has hooked the U.S. rights for all 14 seasons of Degrassi: The Next Generation, which will find their way to HBO Max in spring 2022.
New Degrassi Series Orderd For a 10-Episode Season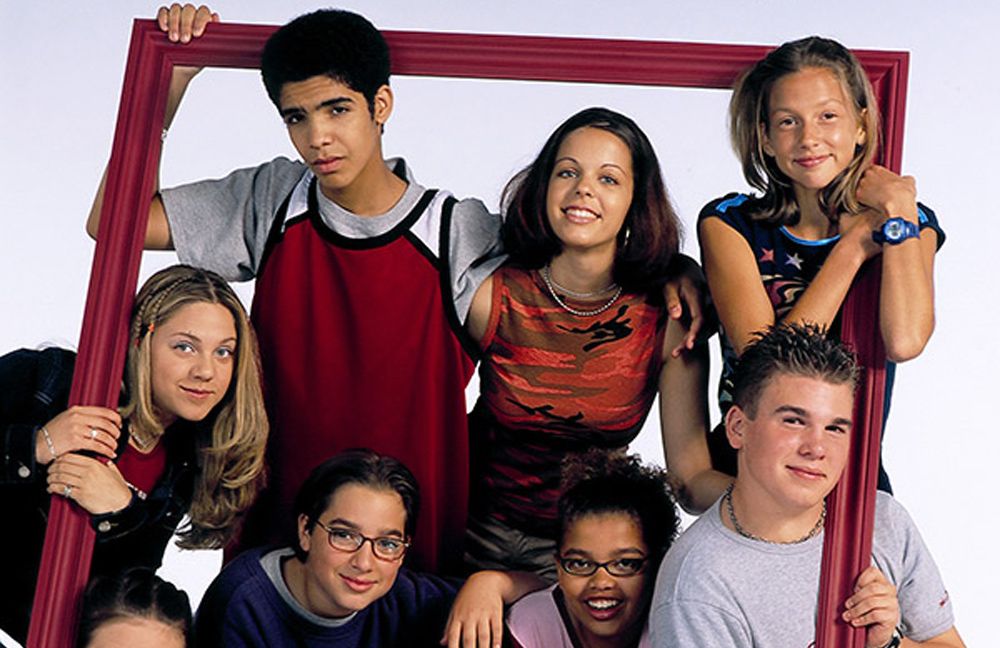 Throughout the course of 10 episodes, the new series will travel through the painful high school experience of self-discovery by following a group of Toronto students and faculty coping with events that both bring them together and tear them apart.
The show is set to launch in 2023 and will be produced by franchise owner WildBrain and developed by showrunners and executive producers Lara Azzopardi and Julia Cohen. The series will shoot in Toronto in summer 2022.
RELATED: Spider-Man: No Way Home Director Jon Watts Revives Final Destination for HBO Max
Warner Bros share Wildbrain's ambitions for Degrassi as well, as indicated by Amy Friedman.
Series after series, the 'Degrassi' franchise continues to make an indelible impact on young viewers looking for trustworthy and authentic storytelling," said Amy Friedman, head of kids and family programming at Warner Bros. WildBrain continues to artfully capture high school life in a compelling format that can be experienced seamlessly on HBO Max.

Amy Friedman
CEO of Wildbrain, Eric Ellenbogen had a few words to say also.
"I'm delighted that our first-ever commission from HBO Max is for 'Degrassi,' a truly venerable franchise with a highly devoted and passionate audience. This is yet another evergreen property from our vast IP library that we are reviving with a fresh vision and creative-first approach."

Eric Ellenbogen
RELATED: Batgirl Breaking News: New Leaked Set Photos Indicate Robin May Appear In 2022 HBO Max Film
As did Wildbrain President Josh Scherba.
Now in its fourth decade, 'Degrassi' is one of those beloved evergreen properties that demands to be refreshed for each new generation. "Stephanie Betts, our Chief Content Officer, along with showrunners, Lara Azzopardi and Julia Cohen, have envisioned an evolution for Degrassi that, while staying true to the fundamental honesty, humanity and integrity of the brand, promises fans a journey into exciting new territory, both creatively and dramatically. We're delighted to be partnering with HBO Max to deliver this new vision to fans and extend Degrassi's legacy."

Josh Scherba
The franchise has been a driving, influential force for many generations of teens, past, and present, especially for those just entering adolescence. The combination of storytelling, relatability, valuable life lessons, and of course, teen drama has garnered lifetimes of success. Let's hope that the success will continue on HBO Max for years to come.
Are you looking forward to seeing Degrassi on HBO Max? Which Degrassi series did you grow up watching? Let us know in the comments, for me, it was Degrassi: The Next Generation. If you like what you read, be sure to follow us on Twitter or Facebook so you don't miss any updates on the series or HBO Max content like this in the future.
Source: Variety
KEEP READING: AQUAMAN AND THE LOST KINGDOM: James Wan Announces Official Production Wrap on Aquaman 2