Marvel has some exciting new films and series coming up this year including the highly anticipated fourth installment in Thor's story, Love And Thunder.
Thor: Love And Thunder will see the return of director Taika Waititi, who injected new energy into the franchise with Thor: Ragnarok. The new film will also include the return of most of the cast of Ragnarok, as well as Natalie Portman's Jane Foster of Thor and The Dark World.
Tessa Thompson will be returning as fan favorite, Valkyrie, who was introduced in Ragnarok as the last surviving member of Asgard's elite fighting force who were decimated by Hela, Goddess of Death. At the end of Ragnarok Valkyrie returned to Asgard to fight alongside Thor, and she is shown in Avengers: Endgame to be one of the surviving Asgardians after Thanos' attack wiped out many of the survivors of Ragnarok. Following the battle in Avengers: Endgame, Thor leaves New Asgard in the capable hands of Valkyrie while he heads to the cosmos with the Guardians of the Galaxy.
RELATED: NEW AVENGERS TEAM AND THOR'S NEW ARMOR LEAKED IN MCU POSTER REVEALS
What exactly Valkyrie will be up to in Love And Thunder, aside from leading her people, is still a mystery. Although Tessa Thompson has teased some exciting possibilities for her character. In a recent interview with The Wrap, Thomspon talked about the importance of LGBTQ representation in Love And Thunder and teases a romance for Valkyrie in the new MCU film.
TESSA THOMPSON TALKS ABOUT LGBTQ REPRESENTATION IN THOR: LOVE AND THUNDER
"It's totally exciting. We talk so much about representation and obviously, in terms of the LGBTQIA community, there's still so much work to be done. But if you look at the comics in the canon, there are so many queer characters! It's hard because Taika (Waititi, who directed both of Thompson's "Thor" films) and I would've even liked to go further, but in the context of the movies, there's only so much we can do.

Unfortunately, there's not a lot of time invested in love stories in Marvel movies in general. I think that will be a little different on the new "Thor," which is exciting. And getting to play a character that historically is not written for somebody that looks like me, all of that felt exciting."
RELATED: THE 1ST DAZZLING THOR: LOVE AND THUNDER POSTER HAS POTENTIALLY BEEN SPOTTED
Although romance may not be at the center of most MCU films there have been some beloved relationships introduced in the franchise. Marvel has begun taking steps towards better LGBTQ representation with their recent films and Disney Plus series. In Loki it was revealed that the Asgardian God of Mischief is attracted to men and women and Eternals introduced Phastos (Brian Tyree Henry) and Eternal with a human husband and son. Tessa Thompson has talked about playing Valkyrie as bisexual in Thor: Ragnarok including a cut scene which would have made her sexuality clear, but it looks like Thor: Love And Thunder will fully lean into the characters sexuality.
It will be exciting to see Valkyrie's sexuality more fully explored in the new film. Who exactly Valkyrie will find love with is still a mystery although there have been rumors that she and Captain Marvel could have a connection. Interestingly based on recent leaks it seems like Valkyrie may be appearing in The Marvels. Whoever Valkyrie ends up with it will surely be exciting to see.
RELATED: LOVE AND THUNDER: WILL PETER DINKLAGE REPRISE HIS ROLE AS EITRI THE DWARF?
Thor: Love And Thunder is primed to be a spectacular Thor installment with Taika Waititi at the helm and the return of beloved characters including the titular Thor, Valkyrie, Korg, the Guardians of the Galaxy, Sif, and Jane Foster. Based on what Tessa Thompson said in her recent interview with The Wrap it sounds like there is still a lot of Valkyrie's story to tell and hopefully it will continue after Thor: Love And Thunder.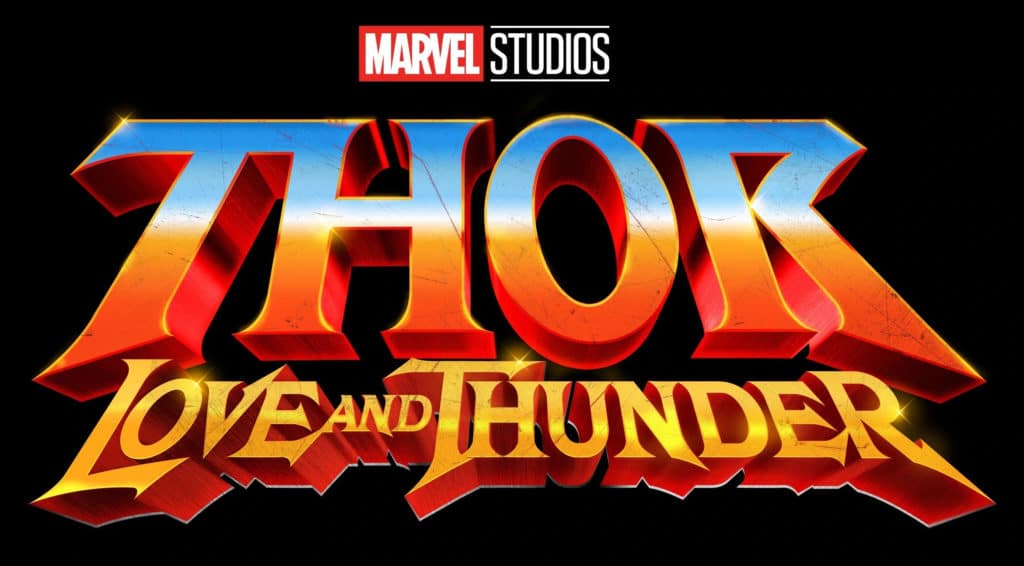 Thor: Love And Thunder is scheduled to hit theaters July 8, 2022. Are you excited for the new movie? Are you excited to see Valkyrie's arc? Who do you think her love interest could be? Leave your thoughts in the comments below or on our social media and check back with The Illuminerdi for more MCU and Love And Thunder.
Source: The Wrap
KEEP READING: LOVE AND THUNDER POTENTIAL PROMO ART FEATURES NATALIE PORTMAN'S JAW-DROPPING NEW COSTUME