What If everyone's favorite cuddly blue alien landed in Japan instead of the islands of Hawaii? Find out in Stitch and The Samurai.
Experiment 626, or Stitch, is one of Disney's most iconic and popular characters. Stitch made his first appearance on Disney's Lilo and Stitch film. The character is beloved by fans and made multiple appearances in other forms of media in pop culture, especially merchandising. The film was a huge success and spawned a franchise. This includes three direct-to-video film sequels, a sequel series, and television spin-offs. The character also has made his appearance in multiple forms of literature, just like this incredible manga based on him.
RELATED: THE BOOK OF BOBA FETT: A NEW STAR WARS RUMOR COULD HINT AT LUKE SKYWALKER'S RETURN
Stitch And The Samurai is a manga written and illustrated by Hiroto Wada. It was first published in 2020 and ran from January 13 until December 28. An English translation of the Manga was released in 2021 by TokyoPop. The story's plot is in an alternate universe from the events of the original Lilo and Stitch film. Instead of landing on the island of Kaua'i, Stitch lands in Sengoku-era Japan. Stitch gets discovered by a brutal Samurai Warlord named Lord Meison Yamato. However, once Lord Yamato meets Stitch, the blue alien's cuteness causes the Samurai Warlord to hilariously let down his guard and take him in as his blue raccoon pet. 
The first volume of Stitch and The Samurai, which I will be reviewing, focuses on the relationship between Stitch and Lord Yamato. Volume 1 also focuses on the backstory of Lord Yamato and his early traumatic childhood. The manga also explores elements of Japanese culture during the Sengoku era. It is similar to when Stitch learned Hawaiian culture from Lilo in the original film. This volume also includes notable characters from Stitch's past, such as Jumba, Pleakley, and the Galactic Federation. The manga's themes include companionship, loneliness, perseverance, love, and identity. 
Stitch And The Samurai Vol.1 Brings A Fresh New Take On Experiment 626 While Introducing New Unique Characters.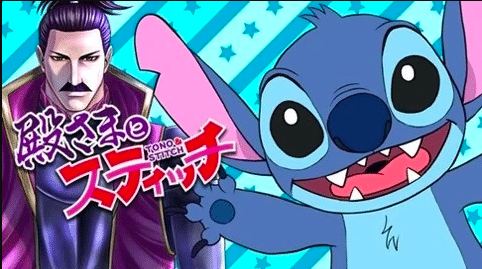 As a massive fan of the original Lilo and Stitch film and the franchise, I loved the first volume of Stitch and The Samurai. Wada's art is drawn and illustrated beautifully. The cover art alone shows the cuteness and significance of Stitch, including Lord Yamato's presence. The volume's incredible pacing was also a big positive for me. It felt like I was watching a beautifully crafted anime while reading.
The first volume of Stitch and The Samurai is 182 pages and consists of seven chapters. Now to some readers, that seems long and a hassle to read. However, reading it was not strenuous, and I enjoyed every page. I became addicted to reading it and didn't realize I already read multiple chapters in a short time span. Then again, I do love to read.
The main strength of this volume is the chemistry between Stitch and Lord Yamato. The relationship between the two main characters was not forced and felt completely organic. Another positive was the writing and dialogue. Wada did a perfect job displaying the emotion and personality between the two main leads, especially Lord Yamata. Stitch's lovable, playful and mischievous features were recreated very well. The dialogue also deserves praise, and there were even surprising mature moments when I read it. Lord Yamato's character made this story unique. Yamato's backstory, personality, and relationship with Stitch made this volume an enjoyable read.
My only comment or critique with this Stitch and the Samurai is that I wished the supporting characters had more time to shine. The supporting characters in this story were also fascinating, and I wanted to know more about them and their backstories. I just wished we got to see more of the supporting characters. Hopefully, we see these characters shine and be explored more in the following chapters or volumes.
Overall, Stitch and The Samurai is an excellent read for fans who love the lovable blue alien and manga. Wada's story based on the iconic Disney character is a touching tribute to Stitch and Japanese culture. The illustration of this volume is fantastic. Then, of course, the chemistry between the story's two main leads, Stitch and Lord Yamato. Wada does an excellent job on the relationship between the two with his superb writing. The pacing and dialogue strengthen the story's narrative, and readers should be pleased. The only critique I have is wishing the supporting characters got explored more. As a massive fan of Stitch, I highly recommend readers or fans read and get a copy of this volume.
Stitch and The Samurai Volume #1 gets 5 out of 5 stars.
Official Disney's Stitch and The Samurai Volume 1 Plot Synopsis
While fleeing the Galactic Federation, Stitch's spaceship malfunctions and he makes an emergency landing not in Hawaii… but in Sengoku-era Japan. Discovered by brutal warlord Lord Yamato and his clan, Stitch's incomparable cuteness is no match for the battle-weary samurai, who decides to bring the "blue tanuki" home with him. Will Stitch's love of chaos turn into a formidable advantage for the samurai's influence? Or will his cute and fluffy form disarm the noble lord's stern façade.
Author: Hiroto Wada
Artist: Hiroto Wada
Year: 2021
Publishing Company: Tokyopop
Cover Colors: Sol DeLeo
Editorial Associate: Janae Young
Marketing Associate: Kae Winters
Translator: Jason Muell
Copy Editor: Sean Doyle
Retouching and Lettering: Vibrraant Publishing Studio
Editor-In-Chief & Publisher: Stu Levy
Are you excited to get a copy of Stitch and The Samurai? If yes what are you most looking forward to in the new Lilo and Stitch-based manga? Leave your thoughts in the comments below or on our social media.
KEEP READING: THE ICE AGE ADVENTURES OF BUCK WILD REVIEW: A MILD RETURN TO THE FRANCHISE