Star Wars star Anthony Daniels has taken to social media to tease his return as C3PO in an unknown project. This time the actor will be portraying the character in a mo-cap suit instead of the physical outfit seen in his other performances.
Anthony Daniels has made more Star Wars appearances than any other actor appearing in all nine films in The Skywalker Saga, three spin-off films, six television series, multiple video games, and numerous TV specials.
For the first time, Daniels will be performing the role in a motion capture suit as opposed to the physical costume which has been used in all of his previous live-action appearances. This is likely due to the fact that technology has improved immensely and that Daniels is nearing 76 years old.
Daniels has also been fairly vocal about the issues that he has had wearing the suit for 45 years. The suit is famously impossible to move in and is incredibly hot, especially when filming in the desert which is a frequent Star Wars location.
What Star Wars Project Is Anthony Daniels Shooting For?
So, the number one question is, what Star Wars production is Anthony Daniels currently filming for? Well, there is one obvious choice; however, since Daniels has appeared in so many other Star Wars projects already there are a few more possibilities that could be considered.
One possibility could be Obi-Wan Kenobi. The series takes place ten years after Anakin's fall to the dark side and features Obi-Wan looking over Luke Skywalker and dealing with the trauma of losing his best friend. Both Ewan McGregor and Hayden Christensen are set to reprise their roles. With Christensen's appearance, the show is likely to feature flashbacks, considering Anakin is now Darth Vader. Unless they brought him back just to be covered up by a costume the whole time.
RELATED: DOES STAR WARS: EPISODE III – REVENGE OF THE SITH HOLD UP IN 2022?
Threepio could potentially show up in some of these flashback sequences that could be set during Obi-Wan and Anakin's time during the Clone War. Filming for the series wrapped in September of last year; however, since Daniels is using mo-cap for his performance he could be digitally added in during post-production.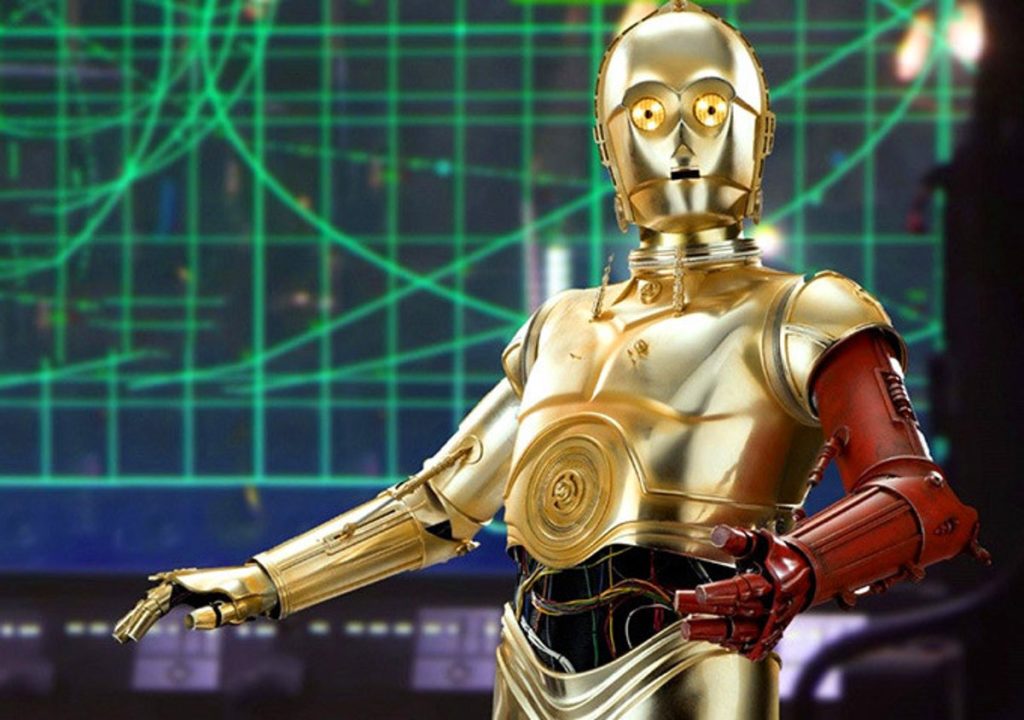 Another series C3PO could have appeared in is Rangers of the New Republic. The series was set to tie into other shows created by Jon Favreau such as The Mandalorian, The Book of Boba Fett, and Ahsoka. The series was going to center around a group of New Republic officers. Many members of what became of the Resistance would likely have been involved with the New Republic, so a Threepio return could have been plausible. However, the series has been put on indefinite hold so it's unlikely Daniels is filming for this project.
The most likely scenario is that Daniels is filming for Star Wars: A Droid Story a Disney+ special from Lucasfilm Animation and ILM, which will see Threepio reteam with R2-D2 to guide "a new hero" on some unknown mission. Considering this project is from Lucasfilm Animation this would make the most sense as this is so far the only project that Daniels has performed in mo-cap. It is also the most likely because it literally features Threepio in his own adventure alongside his best-friend R2D2.
While it would be fun to see Daniels in another Star Wars project, A Droid Story is more than likely the one he is currently filming for. Regardless, any chance to see Anthony Daniels play C3PO again is bound to be a fun time so we cannot wait to see what is in store for this new project!
What are your thoughts on this mysterious Star Wars project Anothony Daniels is filming for? Do you think it's for A Droid Story or possibly something else? Let us know in the comments below. Also, be sure to follow The Illuminerdi on social media to be notified of more Star Wars news and updates like this in the future!
KEEP READING: DISNEY STAR WARS: RANKING ALL 7 LIVE-ACTION PROJECTS
Source: Anthony Daniels