Karrion Kross talks about his past two years and dropped a little hint about what is next for him and it may be unexpected.
Karrion Kross was released along with his fiance, Scarlett Bordeaux, in November from WWE.  They have not mentioned where they will be going next.  However, they have announced future appearances.  They both are very talented and I'm sure are getting offers by promotions every day, but have yet to give any kind of hints to their future.
RELATED: KARRION KROSS SPEAKS ON WHY HE SIGNED WITH WWE OVER AEW
However, that changed with a recent Instagram post.  Kross didn't give us the name of his new home promotion but dropped the news that he "will not return in peace" and also reflected on his past two years.
"Much on my mind as of late as I come to a close on this final period," Karrion Kross said. "In short; man, this was an incredible chapter of my life. Nothing but gratitude for every second. Thank you to everyone who came for the ride, and thank you for letting me take you on one as well. 2020 to now has been a challenging period in human history. I hope I was able to cast some relief for people during these times. You all brought me to life everyday and motivated me to find the best version of myself for YOU. As for the future…what you see next may disturb you, as I will not return in peace."
A Disturbing New Gimmick But To Which Promotion?
Karion Kross has said previously that he takes his character work very seriously.  This sounds like he has taken his character to a new level.  It sounds like a darker or mentally unstable one.  The picture I got in my head was half Mankind with the "may disturb you" and half Undertaker with the "I will not return in peace."  That sounds like a terrifying combination if it ends up being anything close to that.
Could A Return To AAA Be Karrion Kross' Next Step?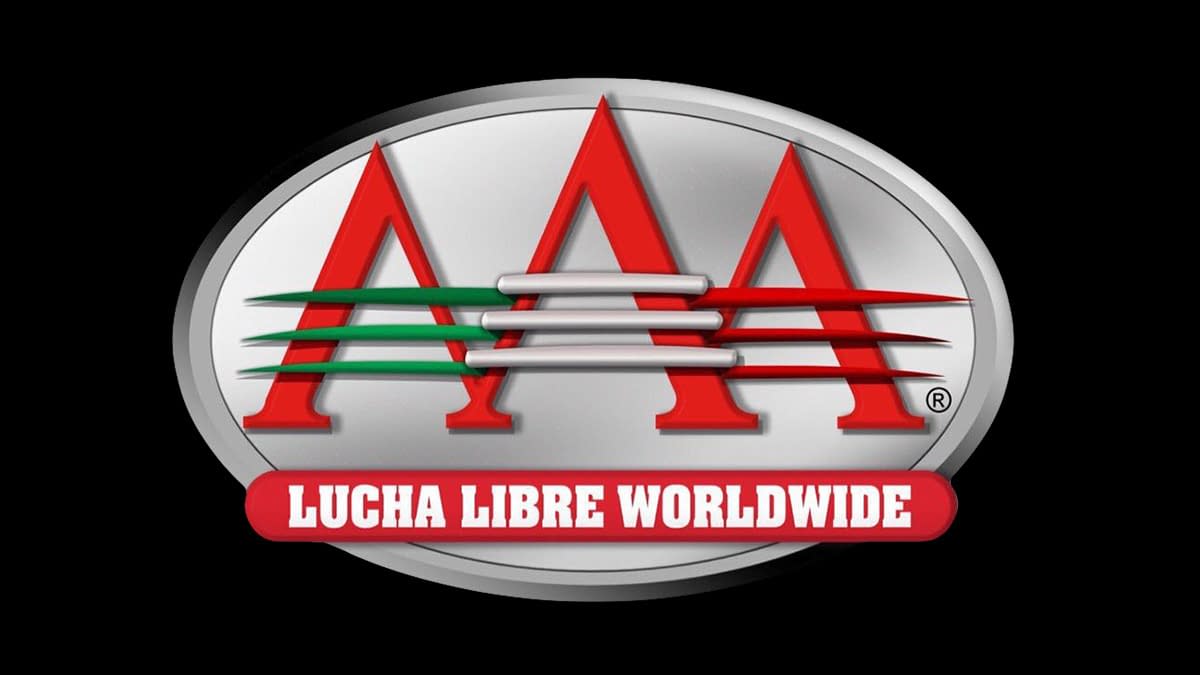 Karrion Kross could have that kind of creative control almost anywhere but WWE nowadays so it is hard to say where he may be going.  However, according to The Sportster Mexican wrestling promotion AAA is interested in signing Kross and Bordeaux.  They have both worked for the promotion in the past.  Kross worked there from 2017 to 2020 and Bordeaux from 2018–2019.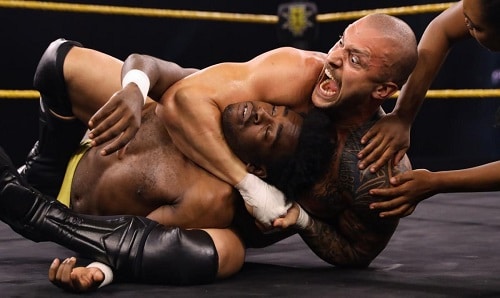 The Rise To Power In NXT And The Downfall On RAW
When Karrion Kross joined WWE in 2020 he got placed on everyone's radar and took the opportunity and ran with it.  He climbed up the NXT ranks to NXT champion in very short fashion.  He defeated the very formidable Keith Lee to become the NXT champion and held the championship only a few days because he was forced to drop the title due to an injury he suffered during the match.  He won his title back a few months later by defeating Finn Balor.
RELATED: COREY GRAVES MEDICALLY CLEARED AND LOOKING TO WRESTLE AGAIN
Kross was on a roll and the only next step for him was to move up to the main roster.  His first match on RAW saw him lose to Jeff Hardy in less than two minutes which was the start of his character's downfall.  He began adopting gladiator attire and went from being a destroyer to being destroyed and back to destroyer week after inconsistent week.  WWE put this main roster gimmick out of its misery when he was released in November of last year.
What do you think of this tease?  Are you excited to see what this new "disturbing" gimmick will be?  Do you think he will go back to AAA or is AEW or IMPACT a better home for him and Bordeaux?  Leave a comment below and let us know who would be a great feud for Karrion Kross down in AAA on Twitter.
Sources: Wrestling Inc., The Sportster
KEEP READING: KURT ANGLE SET TO MAKE BIG RETURN TO WWE