The world of Euphoria spun out of control in the most gracefully chaotic way possible this week with Season 2 Episode 4: "You Who Cannot See, Think Of Those Who Can".
Euphoria is a high-school drama set in the fictional town of East Highland. The hit HBO series is primarily written and directed by Sam Levinson (Assassination Nation, Malcolm and Marie, The Wizard Of Lies). The TV show, which is based off an Israeli TV program of the same name and a similar premise, is deeply personal to Levinson. Abuse, whether it is emotional, mental, physical, or substance abuse, is central to Euphoria. 
RELATED: OPRAH ANNOUNCES THE CAST OF THE COLOR PURPLE
In fact, the main character, Rue Bennett (Zendaya) and her battle with drug abuse is perhaps the focal point of the entire ensemble series. That being said, the prestige drama series follows many other characters, often exploring their lives outside of Rue's immediate periphery. Interestingly, Rue is almost always the narrator of the series, offering the audience insight into the lives of her peers and fellow East Highlander's, sometimes insights that she couldn't possibly know in the real world.
EUPHORIA: THE SINS OF EAST HIGHLAND ARE BEGINNING TO BOIL OVER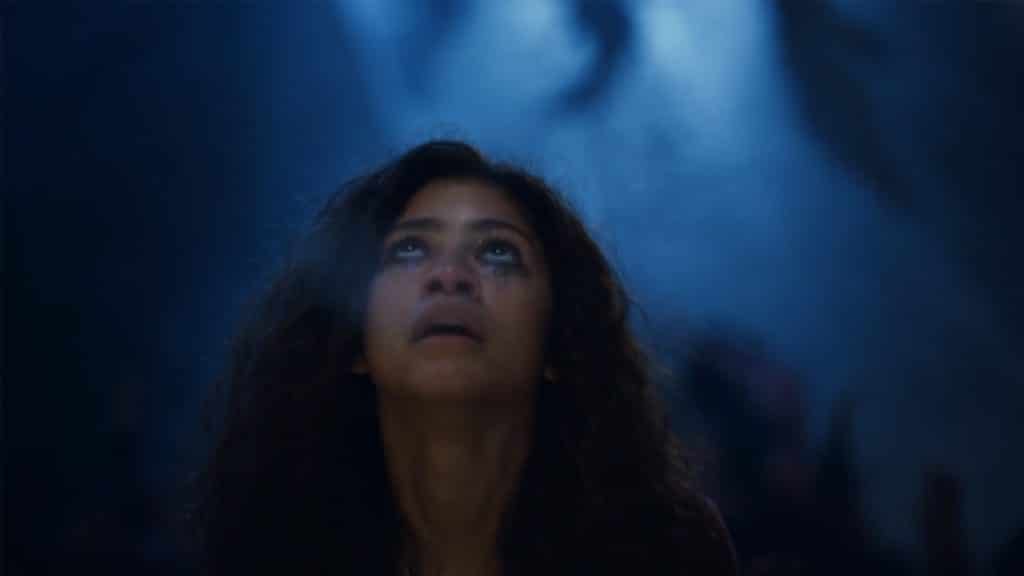 And that is one of the most exciting elements of Euphoria, at least in my opinion. There is a level of surrealism and detachment from reality embraced by Sam Levinson's TV series that goes further than most mainstream projects would dare go. Rue is an unreliable narrator, who is often strung out on drugs as she's telling us the story of East Highland, and she's not the only one muddying the waters.
Maude Apatow stars as Lexi Howard on Euphoria, one of Rue's oldest friends, sister to Cassie Howard (Sydney Sweeney), and potentially partners with Fezco (Angus Cloud) someday, if the fans are lucky. Fingers crossed. Lexi is an incredibly intelligent, creative soul with a massive imagination. She has been developing a play on the show, and a version of that play exists in "the real world", or present-day East Highland as it is usually portrayed.
At the same time, another, more complex and high-profile version of the play exists through scenes that may or may not take place in the real world. Is this version of the play taking place at some point in the future, and being referenced visually now, in the past, or is it all in Lexi's head? Or would it be Rue's head, since she usually serves as narrator? These are questions I don't have answers to yet, and while the confusing, not-always-linear approach may frustrate some, it excites the hell out of me.
EUPHORIA: SEASON TWO SECRETS FINALLY COME TO THE LIGHT
Cassie and Sydney's relationship is often explored through this play, which Lexi is bringing to life with inspiration from, or a nearly direct translation of, her own experiences. Cassie has been slowly unraveling from the pain of loving Nate Jacobs and her best friend Maddy simultaneously, while she knows that Nate and Maddy are still into each other. None of them are faithful to each other, honest, or interested in a healthy, progressive future together.
Cassie, Nate and Maddy's messed up, parasitic love triangle mirrors the twisted dynamic of Elliot, Rue and Jules. The latest episode of Euphoria opened with Rue reflecting on her love of Jules through a movie montage, while Jules was cheating on her with Elliot, their new best friend. Elliot, at the same time, is doing drugs with Rue and keeping her substance abuse a secret from Jules. Love between these groups of people is as messy, toxic and painful as it gets, and it makes for some thoroughly addictive television.
EUPHORIA: "YOU WHO CANNOT SEE, THINK OF THOSE WHO CAN" BRINGS THE HOUSE OF JACOBS CRASHING DOWN
"You Who Cannot See, Think Of Those Who Can" brings several secrets into the light, secrets which, now revealed, threaten to destroy several relationships forever. Without spoiling too much, let's just say that the Jacobs family will never be the same. Neither will Rue, Jules and Elliot. This episode was the crossing of a threshold from whence there is no return, and the scary anticipation that brings is absolutely tantalizing.
Don't miss out on one of the most compelling teen dramas of our generation, and tune into Euphoria on HBO Max on February 6, 2022 for the next episode, "Stand Still Like A Hummingbird".
What did you think of Euphoria Season 2 Episode  4: "You Who Cannot See, Think Of Those Who Can"? Let us know your thoughts in the comments below or on our social media!
KEEP READING: ROGUE SUN #1 REVIEW: RYAN PARROTT'S NEW SUPERHERO SERIES OPENS WITH EXPLOSIVE FLARE