Star Wars has a ton of exciting projects on the horizon with Obi-Wan Kenobi right around the corner, Andor, Ahsoka, and the third season of The Mandalorian. Fans of a galaxy far, far away have a lot to be excited about and rumors of a yet to be announced series have only added fuel to the fire.
RELATED: EXCLUSIVE INTERVIEW: THE BOOK OF BOBA FETT ACTOR RORY ROSS REVEALS OBI-WAN KENOBI ROLE AND SHARES HILARIOUS JON FAVREAU STORY
There have been a ton of rumors about potential Star Wars series, but it seems Lucasfilm has kept at least one new series largely under wraps. However, we've been doing some digging, especially after the Cinelinx and Bespin Bulletin reports earlier this month, and we have found some intriguing casting information about a Star Wars series that seems to still be largely shrouded in mystery.
NEW CASTING DETAILS FOR LUCASFILM'S MYSTERIOUS NEW STAR WARS SERIES
---
Lucasfilm is looking for a young man to play 11 years old of any ethnicity to play "Wyatt". Wyatt yearns for great adventures, but finds his attention easily diverted. He wishes to be the hero in any situation he finds himself in. Wyatt is described as a series regular.
Lucasfilm is looking for a young man to play 11 years old of any ethnicity to play "Ned". Ned is described as Wyatt's bashful best friend. Ned is kind with a massive heart, but also tends to be a rules follower. That being said, Ned often finds himself pulled into Wyatt's adventures. Ned is described as a series regular.
Lucasfilm is also looking to cast a young actress or non-binary actor of any ethnicity to play 12 year old "Faye". Faye is described as rebellious and extroverted, but at 12 years old they already have a chip on their shoulder. Faye is described as a series regular.
Lucasflim is also looking to cast a young woman to play 12 years old of any ethnicity to play "Kylie". Kylie is Faye's best friend and is described as serious, intelligent, and keeps her emotions guarded, behind a wall. Kylie is also a series regular.
It looks like this mystery Star Wars series is also looking to cast a man in his 30s to 40s as a series regular, but we haven't been able to learn much more than that about this character.
---
We haven't been able to find out what this series is about or the name of the project, but it does sound quite familiar. Earlier this month Cinelinx reported that Lucasfilm is developing a live-action series set in the High Republic era, which thus far has only been explored through comics and novels. Cinelinx described this potential series as "Stranger Things in space" with the primary cast being pre-teens and teenagers
RELATED: OBI-WAN KENOBI: RUPERT FRIEND REPORTEDLY PLAYING THE VILLAINOUS GRAND INQUISITOR IN NEW STAR WARS SERIES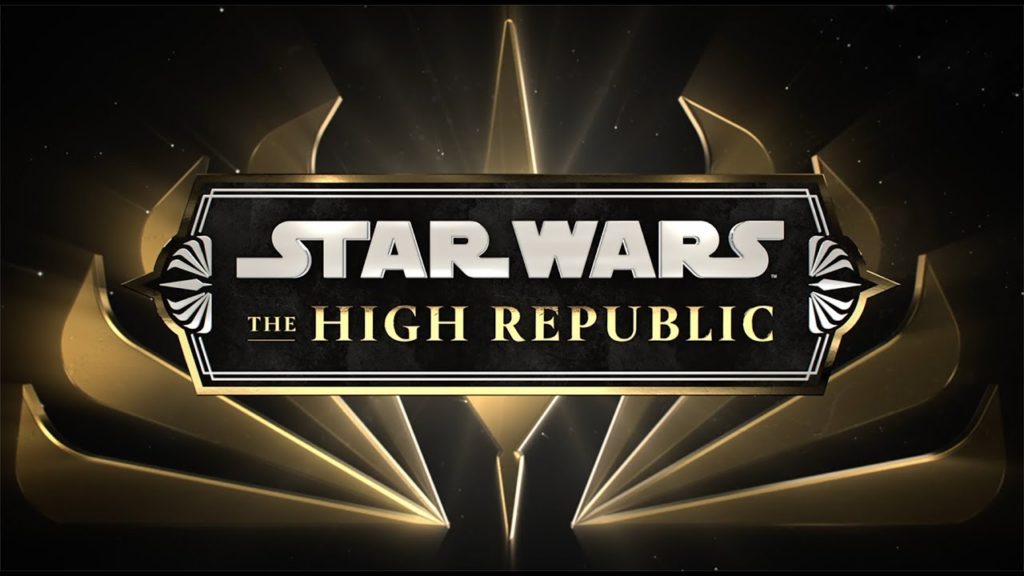 Bespin Bulletin recently reported that production on a new Star Wars series, codename "Grammar Rodeo" would begin in June and although details were scarce they did report that the series has a familiar name attached and they don't believe it is set during The Mandalorian period. Bespin Bulletin also revealed that the series would be filming at the Manhattan Beach Studios. Murphy's Multiverse reported that the production would end in December. This matches up with what we have learned about the series as well, beginning production in Los Angeles this summer and wrapping in December.
RELATED: STAR WARS REBELS' KEVIN MCKIDD WANTS TO REPRISE MENACING ROLE AS FENN RAU IN SEASON 3 OF THE MANDALORIAN
Given the casting information we have uncovered this seems like it could potentially be the "Stranger Things in space" live-action High Republic era series. Although details about the project are still unknown if this is the High Republic series could these be Jedi younglings or Padawans? And could that also mean the adult could be a Jedi, possibly from the High Republic novels or comics?
The High Republic era initially began as a publishing initiative, but there have been rumors of expanding it to Disney Plus for some time with not only this potential "Stranger Things in space" series, but rumors of an animated series as well. The highly anticipated series The Acolyte is dipping into this era with the series being set at the end of this period. If this is a live-action High Republic series it will be exploring an era of Star Wars that has never been seen on screen opening up a ton of new story possibilities.
The Book Of Boba Fett also seemed to introduce another possible storyline for this mystery series with the introduction of Luke Skywalker's Jedi Academy. With Luke's Jedi academy being built in the series this could be the perfect way to spin-off Luke into his own series as he rebuilds the Jedi after the fall of the Empire. Given Favreau and Filoni's penchant for spin-offs, with The Book Of Boba Fett and Ahsoka, a Jedi Academy series with Luke training the next generation could be an ideal fit for these young characters.
RELATED: DISNEY STAR WARS: RANKING ALL 7 LIVE-ACTION PROJECTS
Whatever this mysterious Star Wars series ends up being, the characters seem primed to get into some exciting trouble which is sure to be a blast for fans. With so much Star Wars content it is exciting to see a new style of Star Wars story coming to Disney Plus. One focused on a younger cast versus the more nostalgia-based projects with returning characters like The Book Of Boba Fett, Obi-Wan Kenobi, and Andor. While it is beyond exciting to see so many fan favorites return or make the jump from animation to live-action, bringing in completely new character always sets up exciting possibilities, like with The Mandalorian.
What do you think this mystery Star Wars series will be? Do you think it will be set during the High Republic? Do you think the older male lead will be a familiar character? Leave your thoughts in the comments below or on our social media and check back with The Illuminerdi for more Star Wars.
KEEP READING: OBI-WAN KENOBI: INTRIGUING NEW DETAILS ABOUT DARTH VADER FLASHBACKS AND PREMIERE RELEASE DATE UNCOVERED