Texas Chainsaw Massacre is an incredibly violent, richly layered love letter of slasher sequel, elevated by its unorthodox nature and stellar performances. 
The Texas Chainsaw Massacre story began in 1974, when a group of youths encountered Leatherface and his family, The Sawyers. The murderous, cannibalistic family "massacred" all of those pour souls but one, namely Sally Hardesty. Fans who have not seen the original classic can rest easy, because this recap is swiftly presented in the film's opening, gloriously narrated by John Larroquette, narrator of the first film and the 2003 reboot.
RELATED: TEXAS CHAINSAW MASSACRE EXCLUSIVE INTERVIEW: DIRECTOR DAVID BLUE GARCIA TALKS FINAL GIRLS & MODERNIZING THE CLASSIC NIGHTMARE
What Larroquette doesn't tell the audience is a brief history of the "slasher" subgenre of horror, a history that greatly enriches this film, particularly in the third act.
TEXAS CHAINSAW MASSACRE REVIEW: THE NIGHTMARE OF TEXAS IS BACK AND MORE BLOODSOAKED THAN EVER
Most film historians and slasher fans would argue that while Alfred Hitchcock's Psycho, along with Italian Giallo films of the 1970's, laid the groundwork for the subgenre, it was really 1978's Halloween that started the film movement. While there is some credibility to this argument (Jason is arguably a clone of Michael Myers, Laurie Strode created the prudish final girl as victim-turned hero, etc.), it also overlooks essential horror films like The Town That Dreaded Sundown and more importantly, The Texas Chainsaw Massacre, which I would argue should be conclusively identified as early slasher films.
The primary difference between Laurie Strode and Sally Hardesty is that Laurie turns the table on Michael, both in the original film and sequels/reboots like H20, Rob Zombie's Halloween, and Halloween (2018). She is a victim and a survivor, but she becomes hardened by her experience and fights back against the oppressor. Sally's story ends in the first film with her lucky escape, achieved through endurance as opposed to returned violence. She was never seen again in the franchise until David Blue Garcia's new film, Texas Chainsaw Massacre (2022).
One of the most entertaining and incredible elements of this new installment is Olwen Foueres as Sally Hardesty. Marilyn Burns, who first played Sally, passed away in 2014. Foueres brings the character back with a vengeance, literally and figuratively. She has lived a somewhat reclusive life since escaping Leather in 1974, searching for her friend's killer without success for the past few decades.
TEXAS CHAINSAW MASSACRE: LEATHERFACE MISSES HIS MOMMA
When the rage of Leatherface is unleashed once more, incurred through the unfair and untimely passing of his adoptive mother, Sally is drawn back into the fray. Admittedly, she takes her sweet time getting there, only arriving in Harlow after the delightfully brutal (and already infamous) party bus sequence occurs. Lila (Elsie Fisher) and Melody (Sarah Yarkin), the two sister protagonists and would-be final girls, hop into the back of Sally's van, hoping for an escape from the nightmarish bloodshed.
But Sally isn't interested in fleeing without a fight, and so she locks them in her car and confronts Leatherface for the first time in almost 50 years. She recites the names of the friends he took, and tells him to "say my name". But Leatherface doesn't recognize her. He doesn't care about her. He just wants revenge on those who took his mother from him. Their connection only exists in Sally's mind, and this realization momentarily breaks Hardesty.
But she soon recovers from the shock and despair and comes after Leather with her shotgun. During their rematch, Sally is thrown violently through the air and into a pile of trash, discarded by Leatherface just like she was by slasher fans, and the Texas Chainsaw franchise itself.
The entire film is layered with rich symbolism that ties this requel to the roots of the franchise and the horror genre itself. From Leatherface's relationship with gender and the matriarchy, to the reinstatement of Sally as slasher's first final girl, to the casting of John Larroquette and Mark Burnham (who looks and acts shockingly similar to Gunnar Hansen, the first Leatherface), Texas Chainsaw Massacre is brimming with passion, callbacks and reinterpretations of old themes.
TEXAS CHAINSAW MASSACRE SETS THE BAR FOR MODERN SLASHERS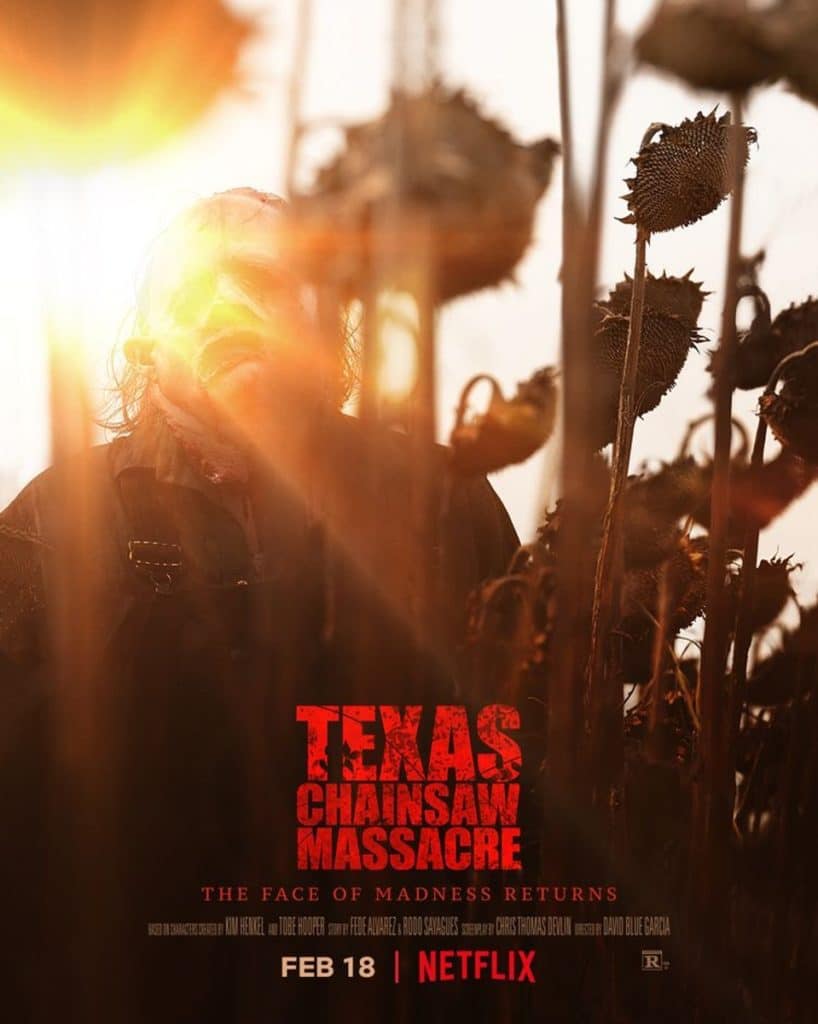 Not only does this film evolve Sally Hardesty into the victim turned hero/ she was always meant to be, it introduces two amazing new leading women to the Chainsaw franchise. Lila is a snarky but good-hearted kid who survived through a school shooting and is trying to navigate life afterwards with her big sister. Melody is a bold entrepreneur who cares deeply about not only her sister, but the people of Harlow, new and old. These are two of the best final girls to come out of the new golden age of slasher cinema.
Furthermore, the simple decision to make two sisters the leads adds a great deal of suspense and tension to the film. You're constantly trying to figure out who the last one standing one will be, making them both more expendable and consequently raising the stakes.
There's so much about the new Texas Chainsaw Massacre that works wonderfully, and very little that doesn't. Sure, one character probably shouldn't be so mobile and active after sustaining an intense leg injury, and yes, multiple characters foolishly decide not to warn the others about the incoming threat of Leatherface. This film isn't immune to the occasional pitfall of the slasher genre, but it doesn't take itself so seriously that these flaws come across as anything more than minor nuisances. Chainsaw has successfully blended horror and comedy since Tobe Hooper's The Texas Chainsaw Massacre Part 2, and that tradition is continued by Garcia and Fede Alvarez today.
There's a reason that Texas Chainsaw Massacre is currently one of top films streaming on Netflix. Don't miss out on this incredible new slasher film from Legendary Pictures.
What did you think of Texas Chainsaw Massacre? Let us know your thoughts in the comments below or on our social media! 
KEEP READING: AVENGERS: ENDGAME WAS THE FINAL AVENGERS FILM ACCORDING TO KEVIN FEIGE