Lionsgate's newest action thriller, Pursuit, dives into the criminal underworld as hacker Rick Calloway (Emile Hirsch) uses his skills to search for his missing wife. When he discovers she has been taken by a drug cartel that he has personal ties to he will stop at nothing to destroy the cartel that has taken his wife. In the process he crosses paths with a young hotshot detective, Mike Breslin (Jake Manley) who is hot on Rick's trail.
RELATED: TEXAS CHAINSAW MASSACRE EXCLUSIVE INTERVIEW: DIRECTOR DAVID BLUE GARCIA TALKS FINAL GIRLS & MODERNIZING THE CLASSIC NIGHTMARE
The Illuminerdi had the opportunity to speak with director Brian Skiba about his new film, Pursuit and how Rick Calloway (Emile Hirsh) the hacker searching for his wife and Detective Breslin (Jake Manley) who is chasing him are two sides of the same coin. Both dealing with mystery surrounding those responsible for great tragedies they have suffered.
BRIAN SKIBA TALKS ABOUT HOW THE HACKER AND THE DETECTIVE CHASING HIM PARALLEL EACH OTHER IN PURSUIT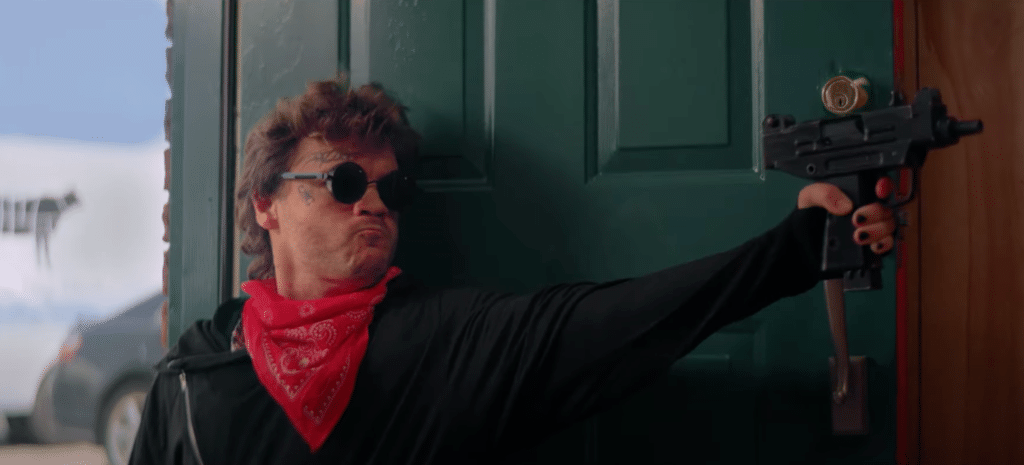 "The story starts off with Rick and it opens up with Rick realizing his wife has gone missing. He's searching for her, he's put a reward out there and during his search he comes across Breslin. And Breslin puts a warrant out for his arrest. And what does a hacker do? Of course, he's going to look up the guy that put out the warrant for his arrest. And he comes to find out that Breslin has something in common.

And he looks at this thing and says, 'Man maybe this is an opportunity for me to manipulate a situation or to help someone that's in a similar situation as me. But I can use him for my own gain.' And so that's what he does. He gets some information that can help Breslin but he's gonna hold it until he completes his own quest and then he'll give it over to Breslin. So, I liked that, I liked those parallels because it was something that's easily understandable from the beginning. It's your wife, it's revenge. It's something a lot of people can identify with."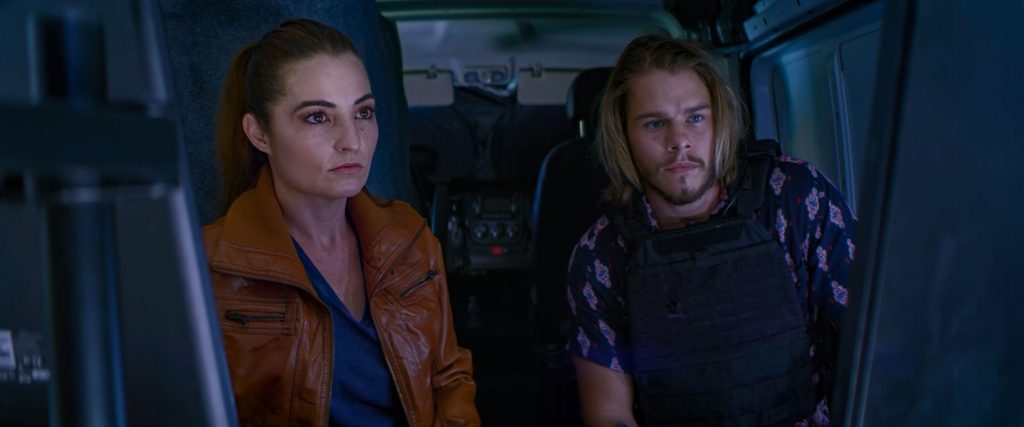 Pursuit is the newest addition to the revenge thriller genre, but a couple of unique aspects make a unique new movie. The movie follows a hacker instead of the usual muscle bound former military action star type. Pursuit also adds an interesting layer to the relationship between the criminal searching for vengeance and the cop that is chasing him. Both Rick Calloway and Detective Mike Breslin have suffered great tragedy losing someone important to them and with Rick's abilities as a hacker he is able to not only dig up Breslin's past, but solve a mystery even the detective hasn't been able to, who is responsible for his loss.
RELATED: REACHER: STAR MALCOLM GOODWIN BREAKS DOWN WHY FINLAY AND REACHER BUTT HEADS IN THE NEW SERIES: EXCLUSIVE INTERVIEW
It is interesting how Pursuit addresses this with Breslin especially. He continues hunting Rick, but that shared sense of loss gives him a bit of an understanding of the hacker that actually makes him the perfect detective to be chasing him. Pursuit adds layers to each relationship making the cop and the criminal he's chasing have certain parts of their past parallel each other and incorporating a personal connection between Rick and the Cartel that took his wife, making it an even deeper betrayal.
Pursuit is available on VOD and digital now. Are you going to see Pursuit? Are you a fan of revenge films? Leave your thoughts in the comments below or on our social media and check back with The Illuminerdi for more.
KEEP READING: PURSUIT DIRECTOR ON MAKING HIS NEW REVENGE MOVIE STAND OUT AND WHY THE MAIN CHARACTER IS A HACKER: EXCLUSIVE INTERVIEW