Your favorite dark magic witch is back! Scarlet Witch poses for the camera for new promo pictures.
Fans are excited to see one of Marvel's uprising characters get more hype. She will be more impactful in this next Doctor Strange sequel. Do you think she will be the main villain or be helpful to Doctor Strange?
Elizabeth Olsen As Scarlet Witch in New Doctor Strange Promo Pic
Suited up for Scarlet Witch, Elizabeth Olsen's promotional photo featured her costume and her mantle headpiece on her head. Her promo shot has fans excited to see her back in action.
In Disney +'s WandaVision, she was seen using the power of Darkhold in the post-credit scene of the last episode. In an attempt to locate her kids, Billy and Tommy, she amplified her dark energy by using the Necronomicon (also known as the dark magic book).
RELATED: Doctor Strange in the Multiverse of Madness' Funkos Leak Early With Some New Faces
Fans have since speculated that Doctor Strange is coming to talk to her during the post-credit scene when it looks like a shadow is moving through the mountains. But could it actually be Silver Surfer coming from a different universe?
Fans think Scarlet Witch will be one of the main villains of this new Doctor Strange sequel. The trailer shows her appearing confirmed along with being an antagonist to Doctor Strange and his allies. Guess we'll find out when Doctor Strange in the Multiverse of Madness releases in theaters on May 6, 2022.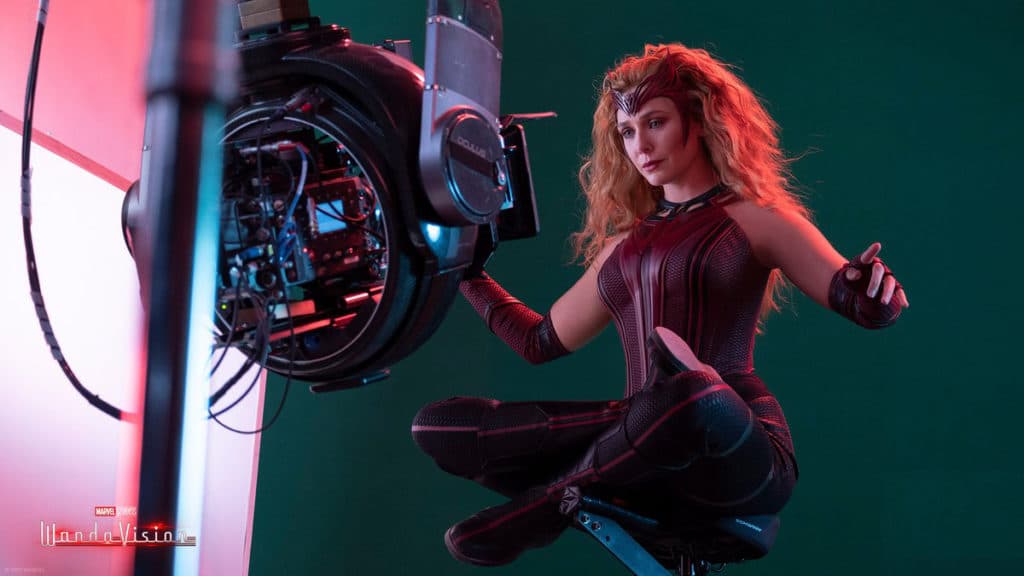 Doctor Strange in the Multiverse of Madness unlocks the multiverse and travels through different realities. Fans are excited about this movie due to the number of cameos that are rumored. The movie will release in U.S. theaters on May 6th, 2022. Who do you think will come into play?
How do you like the photo of Scarlet Witch? Will she be as darker as ever in this new movie? Let us know down in the comments or on our social media!
KEEP READING: Patrick Stewart Confirms His Role In Doctor Strange in the Multiverse of Madness
Source: Comic Book Movie