Looking to dive into adventure as you travel the world solving mysteries, while never leaving your house? Welcome to the wonderful world of The Troubleshooters.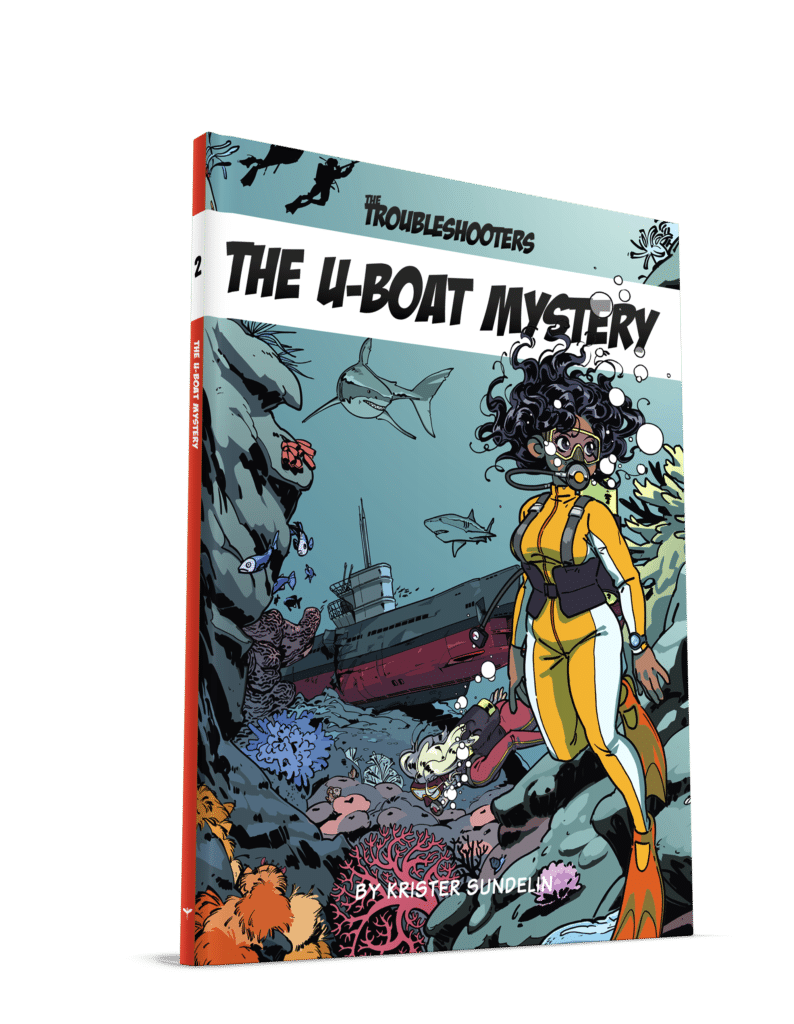 Gather your friends and get ready to find some trouble as you work together in this exciting new TTRPG, inspired by the French and Belgian comics like Tintin, Spirou et Fantasio, and Yoko Tsuno. Set in the mid-1960s, this action-adventure roleplaying game is filled with mysteries for you to uncover. The possibilities are endless with a variety of adventures from exploring a hidden jungle temple, foiling a secret society of sinister spies, hunting for lost treasure, helping a friend retrieve their inheritance, or even squaring up with The Octopus to ruin his evil plans.
RELATED: Pokemon Trading Card Game: Sword & Shield – Astral Radiance Coming May 27, 2022
Published by Modiphius Entertainment through their VIA Modiphius imprint, The Troubleshooters has something for everyone. Including rich illustrations, intuitive rules, and fast-paced gameplay. The core rule book has all you need to get your adventure started with 236 pages that feature some of the amazing art this world has to offer. You can find the hardcover ($47) version or the PDF ($23) at their store, here.

Looking to jump into the adventure right away? Then check out the first Troubleshooters adventure, The U-Boat Mystery. Starting in Paris and traveling to the other side of the world, you will join your friends in the search for a lost U-boat from WW2. Suitable for 3-5 players, you can also find this in a hardcover ($28) or PDF ($15).

The Troubleshooters focus more on a skill-based system, with no classes or levels. There are about a dozen templates that showcase typical characters. As well as assign appropriate skill values, Abilities, Complications, and gear kits for those characters. As well as most of the game centers around the Story Point economy. Players can gain points by making extraordinary rolls, activating Complications, and getting captured by the villains. While spending points to flip task checks, establish new things in the game, and to activate Abilities.
RELATED: 4 Of The Best Tabletop Games For Power Rangers Fans

One cool thing about this game that might lead it to be a great series to start new TTRPG players with, is the fact that dying is hard. There are three situations that players might end up being; Out Cold, Wounded, or in Mortal Peril. Mortal Peril being the closest to the risk of dying. Now being captured by the villains is a completely different story. But as we stated before, that is only one way to help gain points in this game.
There's A Lot of Troubleshooters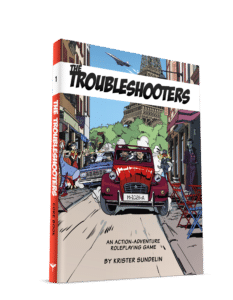 Besides the books available that help build these adventures, The Troubleshooters have a few additional add ons to make this even more immersive. Characters' stats are noted in your Passport, a 32-page booklet. In the store, you can find hard copies and PDF of a 3-pack and of an international 5-pack. These booklets allow spaces for notes or visa stamps which come in the form of transparent stickers of the locations in that particular adventure.
RELATED: The Legend Of Vox Machina Review: A Gloriously Action-Packed, Hilariously Raunchy Fantasy Adventure
There are still more items in the store that will help make this an amazing adventure and suggest you check out all that The Troubleshooters has to offer. Personally, the Equipment Cards are a nice touch to help players keep track of their equipment. While the blueprints and maps make it easier to visualize, similar to creating a model for DnD.
The Troubleshooters are just getting started and you are not going to want to miss all the adventures that are in store. Make sure to keep up to date with them and everything Modiphius Entertainment by following them on Discord, Facebook, Twitter, Youtube, and the official website.
Have you played The Troubleshooters? Which version do you think is the best? What's your go-to game night snack? Let us know what you think in the comments below and share your game night stories and recipes with us on Twitter.
KEEP READING: UK'OTOA: Critical Role Announces The First Game From Darrington Press Game Publishing Will Be Available May 27