Jacksonville, Florida is AEW's headquarters or base of operations. WWE will be holding tonight's Monday Night Raw show there. The optics on this would be spectacular if all the rumors and innuendo are to be believed. Former WWE superstar and recent AEW wrestler and VP Cody Rhodes left AEW last month due to his contract expiring, and it was immediately reported that he was in talks with WWE for a stupendous return. However, since then, there have been countless conflicting reports regarding his future. Nonetheless reports state that if he does show up, it'll be on Raw tonight, given that the show is in Jacksonville, it would be a proper middle finger from WWE to Rhodes' former employers, AEW.
On the Wrestling Observer Radio, Dave Meltzer said that a Rhodes v Rollins match was still WWE's plan, as of Friday, meaning the company must believe that Cody will be returning before then.
Cody Rhodes v. Seth Rollins is Scheduled for WrestleMania?
"On Friday, Cody Rhodes and Seth Rollins was still listed as a match for WrestleMania… The fact the match is still listed tells me that they (WWE) believe he's in. Whether he's signed or not I cannot say, but obviously they believe he's in, they believe the match is still on."
RELATED: WWE Hall of Famer, Scott Hall is On life Support After Suffering 3 Heart Attacks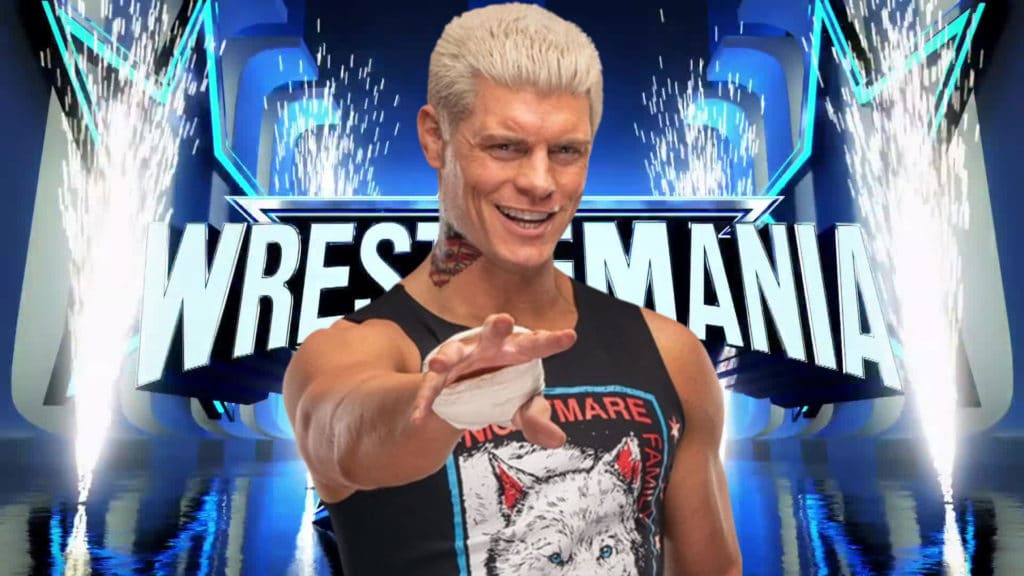 If they do follow through with this speculative rumor it will leave us with three weeks to allow the WWE universe to re-familiarize themselves with Cody Rhodes and give Rollins a well-deserved reason to be at Wrestlemania. Not to mention give a well-placed rating boost to Monday Night Raw seeing that its only competition is AEW Dark, a YouTube exclusive development show. This equates to relatively no competition allowing WWE to once again win the now-defunct Monday Night Wars. You'll be able to see if the rumors and speculation do indeed come to fruition tonight at 8pm PDT on the USA Network.
What do you think about Cody and his return? Is tonight the now or never, will they collectively pull the trigger? Tell us what you think in the comments below or share your thoughts with us on Twitter.
Source: Wrestling Observer Radio
KEEP READING: DDP Talks About Taking A Legend's Brutal Finish