Trading Cards based on the popular mobile game Pokémon GO will be coming out later this summer.
It's a great time to be a Pokémon fan. The franchise has been having a huge surge in popularity lately, especially with its video game series. This year's Pokémon Day gave us massive announcements regarding future and amazing content for the franchise. Those announced content included in-game updates or events for current games, a new anime series based on Legends: Arceus, and two brand new upcoming games (Scarlet and Violet) that will introduce us to generation 9.
RELATED: PINOCCHIO: FIRST LOOK IMAGE OF FASCINATING NEW LIVE-ACTION
Then, of course, a brand new expansion for the Pokemon Trading Card Game series (Sword & Shield – Astral Radiance). However, that won't be the only expansion for the Trading Card Game series this year. 
Brand New Trading Cards Based On Pokémon GO Coming This Summer
It was recently announced that a new expansion pack for the Trading Card Game was coming. The upcoming expansion pack is a special collaboration inspired by the popular mobile game Pokémon GO. Fans of both games can expect an exciting lineup of new merchandise and products to celebrate the first-time collaboration.
The redundantly-titled expansion will launch its first wave of trading cards and related products worldwide at participating retailers on July 1st, 2022. Notable products include special collection packs based on Team Valor, Team Mystic, and Team Instinct.
More releases for the expansion pack and related products will be released at a later date. 
Elite Trainer Box
Premium Collection
Special Collections
Pokémon TCG: Pokémon GO Collection
Tin
Poké Ball Tins
Mini Tins
V Battle Decks, including a bundle version
Premier Deck Holder Collection
Pin Collections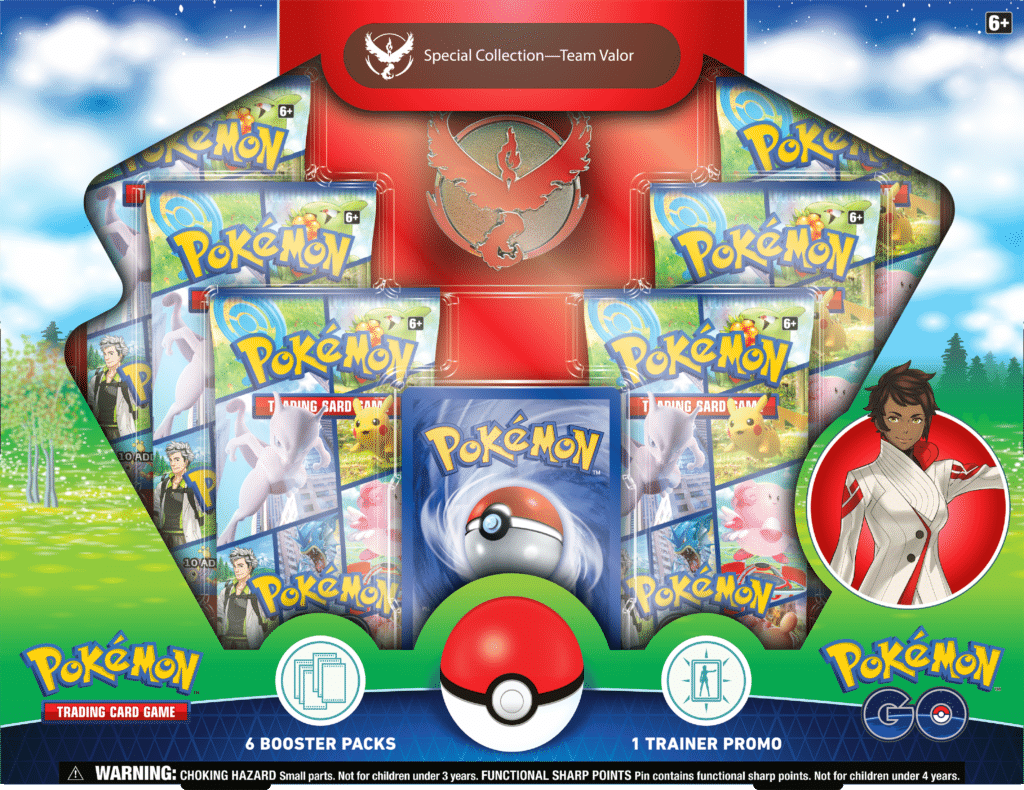 Are you excited about the GO expansion pack? What was the very first critter you caught using the mobile game? What is your favorite memory involving the trading cards? Let us know what you think in the comments below, or let us know on Twitter, then come back to The Illuminerdi for the latest news and features on videogames and table top games.
KEEP READING: HANDMADE NOTEBOOK ADVENTURE RPG TIME THE LEGEND OF WRIGHT AVAILABLE NOW