The upcoming real-time strategy game based on the Dune universe, Dune: Spice Wars, is officially set to launch on Steam Early Access later this month. In addition to the early access release date, developer Shiro Games and publisher Funcom announced a new faction for the upcoming game with the iconic Fremen.
Spice Wars marks the first Dune video game in over two decades. The title was first announced last December at The Game Awards 2021, but now players will finally have their first chance at playing the game on April 26 when it hits Steam Early Access.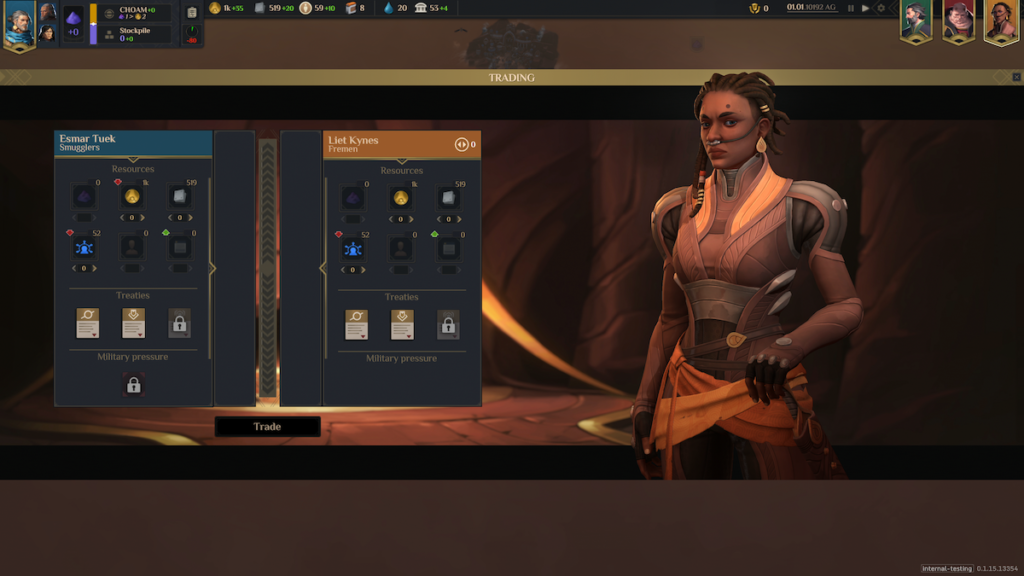 Spice Wars will be a mix of real-time strategy and 4X elements. Based on Frank Herbert's seminal sci-fi book series, Spice Wars will pit four factions against each other on the desert planet of Arrakis. Of course, Arrakis is home to the most precious resource in the known universe: the Spice Melange, or as it's commonly known, the Spice. Players will get to assume their chosen faction to lead their house to glory on Arrakis.
DUNE: SPICE WARS REVEALS THE FREMEN AS THE GAME'S LATEST FACTION
As noted above, Funcom officially confirmed that the iconic group known as the Fremen will serve as the fourth playable faction in Spice Wars. In Spice Wars, the Fremen will have a unique advantage on Arrakis, as it's their home turf and easier to expand their sphere of influence. The Fremen can transport themselves across the open desert with ease, with less concern about attracting the giant sandworms. Also, the Fremen will have stronger ease to form alliances with the Sietches, neutral native settlements, that are hidden on Arrakis.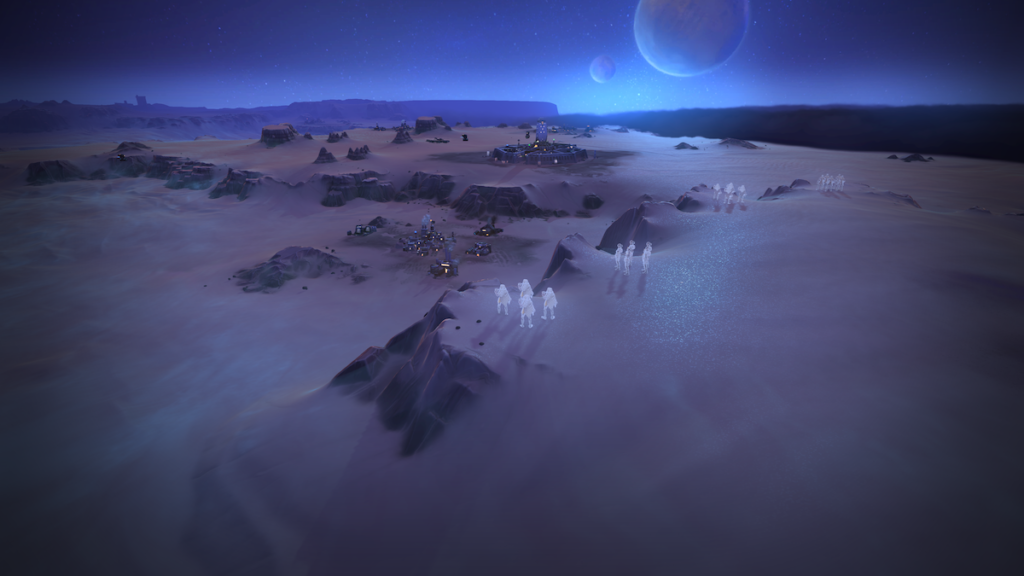 Spice Wars is currently in development from Shiro Games, the independent, Bordeaux, France-based game studio that previously worked on such titles as Evoland, Evoland 2, and Northgard.
Shiro Games CEO Sebastien Vidal commented on this week's announcement for Spice Wars, "With so many massive Dune fans in the studio, the excitement I see every day of working with this universe is very real, and we hope this comes across in the game." He continued, "With all this passion for the source material, and all the know-how we've gathered from making Northgard, we can't wait to put this game into players' hands."
RELATED: BREAKING DOWN THE INCREDIBLE DUNE TRAILER SHOT-BY-SHOT
Besides the Fremen, the other announced factions for Spice Wars include the noble and honorable House Atreides, the sinister House Harkonnen, and the Smugglers. Each faction will have its unique strengths and weaknesses as they battle to achieve desert supremacy over Arrakis. Players will be able to explore the deserts of Arrakis, expand their spheres of influence, and attempt to seize control of harvesting the Spice.
Fans have waited a long time to play a new video game based on the Dune series. With the buzz and excitement provided by last year's acclaimed live-action film adaptation, directed by Denis Villeneuve, the time is ripe to release new video games based on Frank Herbert's masterpiece. Gaming company Funcom currently holds exclusive rights to develop and publish Dune video games on Windows PC and Consoles.
RELATED: FLORENCE PUGH IN NEGOTIATIONS TO STAR IN DUNE PART 2 AS PRINCESS IRULAN
Besides Spice Wars, Funcom has also announced the development of an open-world survival multiplayer game set in the Dune Universe. Currently, Spice Wars only appears to be targeted for a PC release, starting with the Steam Early Access launch later this month. The official, full launch date has not yet been announced.
Fans who want to sign up for updates for Dune: Spice Wars can do so at Funcom's official website. Are you looking forward to the first Dune video game in over twenty years? Will you give Spice Wars a look when it hits Steam Early Access? Let us know what you think in the comments below and on Twitter.
SOURCE: Funcom
KEEP READING: DUNE: HOUSE ATREIDES #1 COMIC REVIEW: AN AMBITIOUS START THAT MISSES THE MARK