The wait for new content for Halo Infinite is nearly over. 343 Industries finally dropped some new details, along with a new preview, for the Halo Infinite content drop for Season 2, titled Lone Wolves, which arrives next month.
May 2 will officially mark the end of Season 1 for the game on Battle Pass, and Season 2 will officially kick off on May 3 with Lone Wolves. You can check out the new preview and a taste of what to expect below:
RELATED: HALO: THE MASTER CHIEF COLLECTION MIGHT BE COMING TO EPIC GAMES STORE
HALO INFINITE MULTIPLAYER LAUNCHES SEASON 2 IN MAY
Per 343 Industries' Head of Creative Joseph Staten, the core concept and theme for Season 2 will be that of Lone Wolf Spartans. These Spartans are expert hunters, tracks, and improvisers. They know how to work deep in enemy territory on their own.
Season 2 will feature Spartan Sigrid Ekland, Spartan Hieu Dinh (see above), and more of Spartan Commander Laurette Agryna. Season 2's story is set to be a mix of cinematics, story-themed Events, new Battle Pass Items, and more that will be built around Season 2's Lone Wolves concept. Additionally, Season 2 will feature some new Fracture armor that's built around the core ideas of Season 2. You can see some concept art for the Lone Wolves Fracture armor for Season 2, revealed by 343 Industries, here:
Also, Staten is also promising more new content for Season 2 in the form of updates to the shipping playlist, balance changes, new gameplay modes, and maps. One of the new Arena maps is called "Catalyst," and another new Big Team Battle (BTB) map is called "Breaker."
New gameplay modes for Season 2 will include Last Spartan Standing, which will be a free-for-all elimination mode. The other new game mode for Lone Wolves is called Land Grab. Also set to return is the classic, fan-favorite gameplay mode, King of the Hill.
RELATED: HALO LIVE-ACTION SERIES RECEIVES EARLY SEASON 2 RENEWAL
LOOKING AHEAD TO FUTURE HALO INFINITE CONTENT DROPS
In the latest Halo Infinite update from 343 Industries, Joseph Staten also shared a progress update on the Campaign network co-op, which won't be ready to go on May 3 for the launch of Season 2. Instead, 343 Industries is looking to deliver the Campaign network co-op later during the time frame of Season 2, but it won't be available starting next month.
Another feature being worked on for the Halo Infinite experience is a two-player, split-screen co-op mode, which is set to be available for the game on all Xbox consoles, from the original Xbox One through Xbox Series X. While Staten noted that the hope is to launch the Campaign network co-op during the life of Season 2, split-screen may take a while longer to sole, as Staten noted the issues caused by the non-linear, open-world sections of the campaign, which are causing issues for the split-screen mode.
Lastly, Staten also revealed that 343 Industries has the goal of launching Forge with Halo Infinite Season 3. For the remainder of Season 1, players can check out the upcoming Tactical Ops event, which is slated to start this week. Tactical Ops will feature new, Mark VII-themed rewards and variants for the Tactical Slayer mode.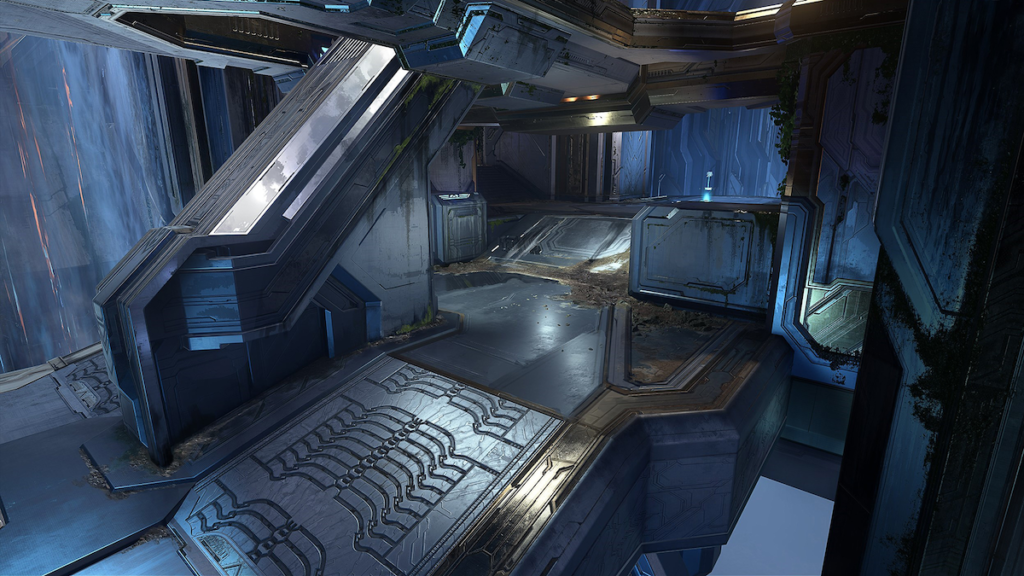 What do you think about the new reveals for Halo Infinite Season 2 due out next month? Is this a step in the right direction for adding new content? Let us know what you about the news on Twitter!
SOURCE: 343 Industries
KEEP READING: HALO TV SERIES ALREADY TARGETS NEW SHOWRUNNER FOR SEASON 2