Bully Ray questions Cody Rhodes' motivation for wanting to win the Undisputed WWE Universal Championship.
Cody Rhodes, who returned to the WWE at WrestleMania, made his intentions known on RAW.  He wants to win the Undisputed WWE Universal Championship which was newly created when Reigns defeated Brock Lesnar at WrestleMania and unified the WWE Championship and Universal Championship.  
RELATED: SETH ROLLINS HATES 3 HOURS OF RAW BUT LOVES 2 NIGHTS OF WRESTLEMANIA
Rhodes stated he wants to win the championship for his late father, Dusty Rhodes, who never won the championship and last challenged for it in 1977 when it was known as the WWWF Championship.  However, a big challenge currently stands in his way as Reigns has been a very dominant champion.
Cody Rhodes' Master Plan
On a recent episode of Busted Open Radio, Bully Ray said he likes the idea of Cody Rhodes facing Reigns, but wants to make sure he is doing it for the right reasons.
"Is it about Cody defeating Roman or is it about Cody winning the championship for his father? It's way too early to give an answer on that. My point is this: when Cody finally challenges for the championship, I want Cody to win for Cody first, Dusty second… not Dusty first," Bully Ray said.

H/T to Sportskeeda Wrestling For Transcription
Dusty's Shoes Are Too Big To Be Filled
Dusty is an absolute legend in wrestling and his legend has grown even larger in the last ten years because of his work with NXT and ex-NXT wrestlers who credit him for making them what they are today.
Winning the WWE or as it is currently known, the Undisputed WWE Universal Championship, would mean so much for the Rhodes family.  In Dusty's legendary career he was never able to win the championship. Neither Cody Rhodes nor Dustin Rhodes, aka Goldust, were able to win the championship.
Cody will never be able to fill the shoes of his father. His legend is too big and has done far too much in his career. Cody needs to build his own legacy and win the championships for himself.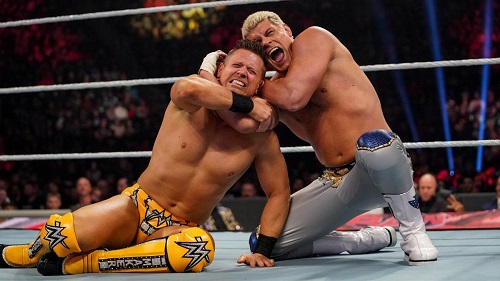 On His Way To A SummerSlam Championship Match?
Cody Rhodes has already had some big victories since his short time back with the WWE.  He defeated Seth Rollins at WrestleMania and The Miz on this week's RAW.  Both are former WWE champions and not easy opponents to gain victories over.
Cody is currently scheduled for a rematch with Rollins at WrestleMania Backlash and it will surely be another tough match for Cody. Reigns is currently building a feud with Shinsuke Nakamura and it looks like they will face each other at Backlash.
RELATED: CODY RHODES DOESN'T THINK HE IS MATURE ENOUGH FOR A MANAGEMENT POSITION AGAIN
However, the match between Reigns and Rhodes is already slowly being set up as Cody said his coming for the championship and Reigns rtecently ripped up a Cody fan sign.
Ray likes the slow build to the match between Cody Rhodes and Reigns.  He thinks the match will happen on July 30, on the SummerSlam PPV.
"I don't want people listening to misunderstand what I'm saying. I love the story. It's a story that I would have voted for the minute I heard it. I'm just wondering if it keeps Cody in the shadow [of Dusty], but I do love Cody versus Roman. I think it happens at SummerSlam," Ray said.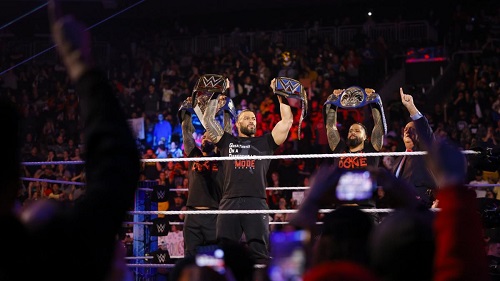 Cody has proven himself to be a big name and a big draw. The wrestler he was before leaving and upon returning are vastly different. He is a much better wrestler in all areas. He doesn't need to prove anything to anyone, not even Dusty, anymore. Whatever he does from this point on needs to be for his legacy and not to fix anyone else's.
If Cody continues to gain wins over former champions and putting on very good matches then he just may face Reigns and more importantly defeat him.
Do you think Cody will ever face Reigns? Will it be at SummerSlam? Do you think Cody will win that match? If he wins the championship who should his first title defense be against? Leave a comment below and let us know on social media what you think about Cody trying to win the championship for Dusty.
KEEP READING: JOHNNY GARGANO RESPONDS TO A CHALLENGE AND SPEAKS ON HIS FUTURE
Sources: Sportskeeda Wrestling, Busted Open Radio, Sportskeeda Wrestling