Fans have been racked with curiosity regarding a previously revealed, mystery Star Wars project called Tales of the Jedi. Ever since the logo for the project was leaked late last year, fans have been wondering exactly what this show is. However, it appears the answer regarding the secret of this title and project will be revealed later next month at Celebration Anaheim 2022.
RELATED: STAR WARS CELEBRATION REVEALS AN EXPLOSIVE "MUST-SEE" SHOWCASE
Per Making Star Wars, it was revealed by Santa during the Star Wars Santa live stream that there will be an announcement and panel for Star Wars: Tales of the Jedi on Friday, May 27 during the Celebration convention. Details on exactly what the project is are still unknown. All that's known is that there will be a panel and some type of announcement for Tales of the Jedi on that date.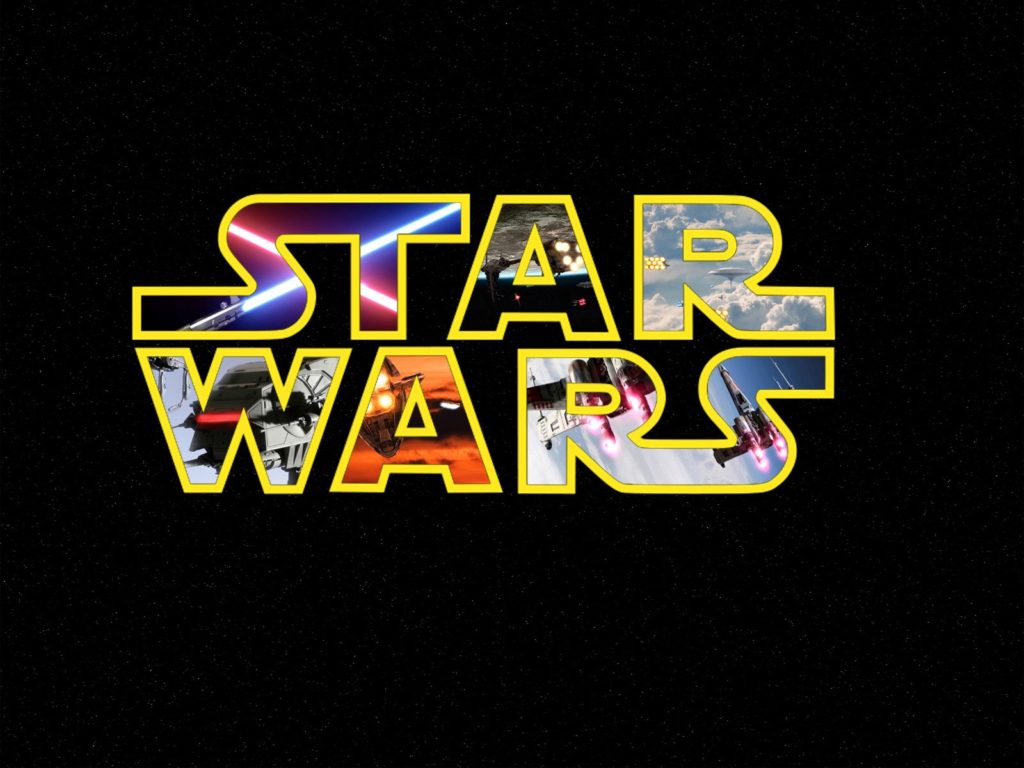 STAR WARS: TALES OF THE JEDI REVEAL RUMORED FOR CELEBRATION
The logo for Tales of the Jedi was first leaked back in Dec. 2021. As first reported by Bespin Bulletin, several images surfaced on Imgur showing what appeared to be official crew holiday gifts for members of Lucasfilm staff. The gift box featured a vinyl record player inside of a suitcase. The packaging for the gift box had the titles and logos for various recent and upcoming Lucasfilm projects, including Indiana Jones 5, Star Wars: Andor, Obi-Wan Kenobi, The Book of Boba Fett, Willow, Star Wars: The Bad Batch, Visions, and Tales of the Jedi.
RELATED: STAR WARS ANDOR REPORTEDLY WRAPS PRODUCTION
As of last December, all those projects had already been established or publicly announced, except for Tales of the Jedi, which was the odd title out. No one had any idea what this supposed project was. Considering that the projects on the gift box include the names of a theatrical sequel, multiple Disney+ exclusive shows, and a Disney+ animated anthology series, it could be any of the above, or it could be something completely different.
STAR WARS CELEBRATION 2022 IS TAKING SHAPE
The return of Celebration this year is already proving to look like an epic event. It will be the first time the convention has happened since 2019. Also, a "must-see showcase" is expected to kick off festivities at the Anaheim Convention Center. Hopefully, this will mean new announcements on upcoming franchise films and TV projects, including updates on Rogue Squadron and the still-untitled film from director Taika Waititi.
While the specifics and details of Star Wars: Tales of the Jedi are still unclear, at least it is confirmed that the upcoming live-action miniseries, Obi-Wan Kenobi, will debut on Disney+ on Friday, May 27 with two episodes at launch. Obi-Wan Kenobi will feature the returns of Ewan McGregor as Jedi Master Obi-Wan Kenobi and Hayden Christensen as Darth Vader/Anakin Skywalker from the Prequel Trilogy.
RELATED: DISNEY STAR WARS: RANKING ALL 7 LIVE-ACTION PROJECTS
Obi-Wan Kenobi will be followed by the next live-action television series based on the iconic saga, Andor, which will stream on Disney+ later this year. Andor stars Diego Luna, who reprises his role as Cassian Andor from Rogue One.
Meanwhile, Celebration 2022 will run from May 26 through May 29 at the Anaheim Convention Center. Tickets for the event are still available on the official website.
What do you think about this new Star Wars news? Are the title and logo of Tales of the Jedi something to start getting excited about? Let us know what you think of the new Star Wars hype over on our Twitter.
KEEP READING: STAR WARS: THE ILLUMINERDI REVISITS THE CLONE WARS
SOURCE: Star Wars Santa, MakingStarWars.net