These iconic stills are looking like they come from straight out of a comic book cover. The Ms. Marvel show is approaching fast and a handful of much-needed new stills from the show have been released for Marvel fans. These new pictures help us get a better feel about who we are about to see in this new series. Kamala Khan's friends and family are a big part of her character and help her learn about the powers she has. The future Avenger is seen in this photo showing her best friend Bruno her new abilities as she powers up.
Ms. Marvel Stills
RELATED: Doctor Strange 2 Star Benedict Wong Confirmed To Appear In She-Hulk: Attorney At Law
In the picture below we get to see Kamala's family. This still shows Mohan Kapur as Yusuf, Saagar Shaikh as Aamir, and Nimra Bucha as Najma. If you're familiar with the comics, you'll be aware of how pivotal they are to her and will likely have similar importance in this series. Also, the food looks delicious.
RELATED: She-Hulk's Glamorous Ginger Gonzaga May Be Playing An Original MCU Character
During a recent interview with Zavvi, Iman Vellani addressed the tone of Ms. Marvel and made some interesting comparisons.
It is John Hughes-esque mixed with Lady Bird and Scott Pilgrim. It's a lot more lighthearted than the other shows. We showcase that being a teenager is awkward, corny, and weird. We are self-aware of how cheesy the show gets sometimes, but when you are growing up everything is so heightened – your emotions, crushes, friendships – it all feels so new. Minor inconveniences also feel like the end of the world. We hold onto that feeling of when you are a kid just wanting to grow up and when you are a teenager you think you know everything but you don't as you haven't lived yet. We really lean into that.

Iman Vellani, Zavvi Interview
Ms. Marvel is a new, original series that introduces Kamala Khan, a Muslim American teenager growing up in Jersey City. An avid gamer and a voracious fan-fiction scribe, Kamala is a Super Hero mega-fan with an oversized imagination—particularly when it comes to Captain Marvel. Yet Kamala feels like she doesn't fit in at school and sometimes even at home—that is until she gets superpowers like the heroes she's always looked up to. Life gets better with superpowers, right?
The series is directed by executive producers Adil El Arbi & Bilall Fallah, Meera Menon, and Sharmeen Obaid-Chinoy, with executive producer Bisha K. Ali serving as head writer. The cast includes Iman Vellani as Kamala Khan/Ms. Marvel and joining her are Aramis Knight, Saagar Shaikh, Rish Shah, Zenobia Shroff, Mohan Kapur, Matt Lintz, Yasmeen Fletcher, Laith Nakli, Azhar Usman, Travina Springer, and Nimra Bucha. Some of these actors have parts but we don't know their character names yet.
Ms. Marvel premieres on Disney + on June 8th.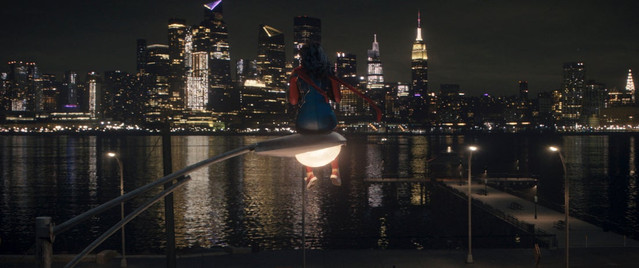 Following this series, Vellani's Ms. Marvel will be seen in Nia DaCosta's Captain Marvel sequel titled The Marvels starring opposite Brie Larson and Teyonah Parris, which is currently set for a July 28, 2023 release. We are excited to see this young superhero evolve and take action. She will be inspiring to a younger audience and hopefully, the show is a great success. We can't wait to see how the series will turn out!
Do you think Kamala Khan will become an Avenger in the future? Do you think Captain Marvel herself will show up? Let us know down in the comments below or on our social media!
Source: Comicbookmove, Zavvi
KEEP READING: Stan Lee Is Returning to Marvel Via Digital Technology in Unprecedented 20-Year Deal