The One Punch Man film adaptation just received a major shot in the arm in the form of one of Hollywood's biggest directors in town.
Deadline reports that longtime Fast and Furious filmmaker Justin Lin (F9: The Fast Saga, Star Trek Beyond) has signed on to direct the live-action film version of One Punch Man, based on the hit manga and anime series.
RELATED: FAST X HAS A PROBLEM, THE 10TH FILM OF THE FAST SAGA LOST ITS DIRECTOR
Lin boards the One Punch Man film project after exiting Fast X earlier this year after. Lin is attached to direct the film from a script by writers Scott Rosenberg and Jeff Pinkner (Jumanji: The Next Level, Venom) for Sony Pictures, who previously acquired the film rights from Shueisha way back in 2020. There has not been much movement on the project until now, and a major name like Justin Lin coming on board will certainly give it considerable momentum.
JUSTIN LIN BOARDS SONY'S ONE PUNCH MAN AS DIRECTOR
Avi Arad and son Ari Arad of Arad Productions (Spider-Man film series, Venom, Ghost in the Shell live-action) are producing the project under their Arad Productions banner. Lin is also attached as a producer and will work with the writers on the script. The reported hope is that the film will begin production by the end of the year.
The story follows Saitama, a young man who seeks to become a superhero for fun. However, he somehow unlocked an ability where he can beat any enemy with just one punch. As a result, he's often bored due to the lack of challenges he faces in a world that is constantly under threat from all manners of monsters and villains.
RELATED: FAST X: DIRECTOR JUSTIN LIN REPORTEDLY LEFT BLOCKBUSTER SEQUEL DUE TO VIN DIESEL'S "DIFFICULT" LACK OF PROFESSIONALISM
Deadline also reports that Sony is "bullish" on the story's concept being a potential franchise starter for the studio. Besides Saitama, the story is filled with a unique ensemble of characters, from the other superheroes to the villains and even the monsters.
Live-action adaptations based on popular anime and manga properties have not been looking so hot in recent years, especially in light of results such as Ghost in the Shell, Death Note, and Cowboy Bebop. Avi and Ari Arad were previously the producers for the greatly maligned live-action Ghost in the Shell movie. However, Justin Lin is a filmmaker with experience who knows how to juggle big-scale popcorn movies, especially ones with large, unique casts of characters. An experienced blockbuster director such as Justin Lin might be the piece that previous efforts have been missing.
One Punch Man was created by artist ONE (Mob Psycho 100) debuting as a webcomic in 2009. It later was adapted into manga format in the pages of Shueisha's Weekly Shonen Jump Magazine in 2012. Studio Madhouse later produced an anime series based on the IP, which debuted in 2015. The anime and manga series have become a smashing global success, with the manga version selling over 30 million copies worldwide as of April 2020.
Provided the project moves foward under Lin's supervision, it will be interesting to see what he comes up with. Plus, a film based on One Punch Man could be the perfect diversion with how many comic book superhero films get released per year. One Punch Man could potentially serve as a refreshing, comical, and more satirical take on the genre, similar to 2016's Deadpool.
What do you think of the news? Is the One Punch Man movie finally cooking with gas now that Justin Lin is on board? Let us know what you think on our official Twitter account.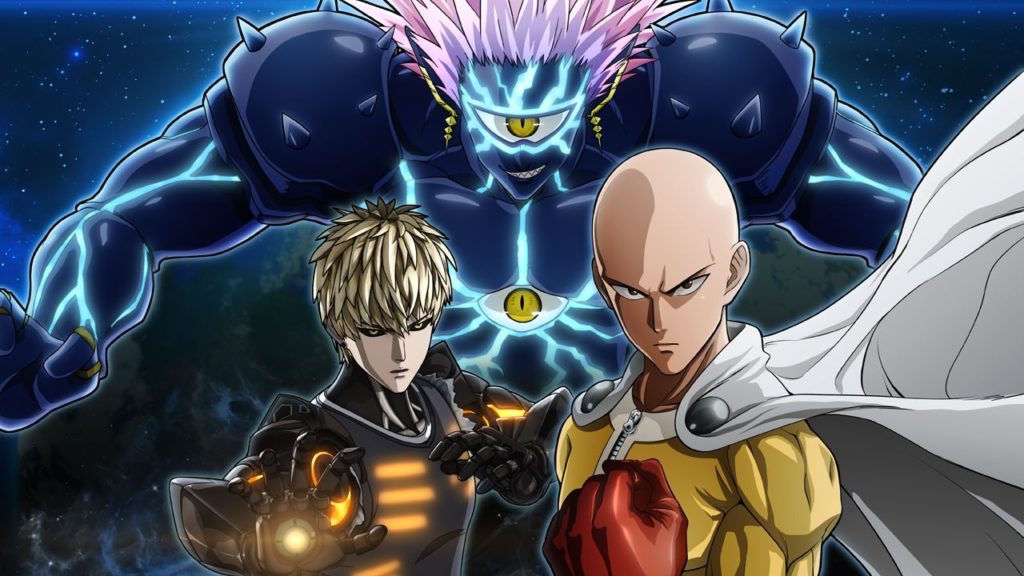 KEEP READING: SONY DEVELOPING ONE PUNCH MAN FILM ADAPTATION WITH VENOM'S WRITING TEAM
SOURCE: Deadline