Doctor Strange In The Multiverse Of Madness may not exactly be the best film that Marvel Studios had to offer, but it's certainly the craziest one to date. The film dared to take risks and venture into the corners of the Marvel Cinematic Universe we've never been to before, however, Marvel still held out on us. Due to sizeable reshoots, the film had to undergo some restructuring and many scenes were cut, so fans didn't get to see some of the jaw-dropping moments they were yearning for.
While we wonder about what could've been, the Marvel scribe Michael Waldron is here to tell us about what almost was in Doctor Strange In The Multiverse Of Madness. He revealed an alternate ending in which a sinister variant was on the precipice of taking things a little out of hand for the MCU.
Things Were A Little Out Of Hand For Doctor Strange In The Multiverse Of Madness
As some of you may know, the sequel's opening act and The Illuminati's roster were altered, but you may not know about an alternate ending. In the Director's Commentary on Disney+, writer Michael Waldron revealed another way that they were considering to end the film. It doesn't seem like it was really filmed, though it may have been considered to be superior to the one we got, which many fans feel rather discontented with as it felt quite rushed and a little unnecessary.
"Strange gets trapped in that [incursion] universe, and then Sinister Strange turns around, and the third eye opens."

– Michael Waldron
Waldron also noted that we would have heard the eerie laugh of Vincent Price, reminiscent of his chilling narration in Michael Jackson's Thriller.
RELATED: WHAT'S NEXT FOR AMERICA CHAVEZ AFTER DOCTOR STRANGE 2?
We're assuming this cliffhanger ending was tossed out because it may have been felt almost identical to Loki being entrapped in another universe, but it's nothing short of fascinating to consider what a malicious Strange variant being in "Earth 616" could have led to in the MCU's serialized saga. However, this would've implied that Clea was nowhere to be found unless we were introduced to her by some other means.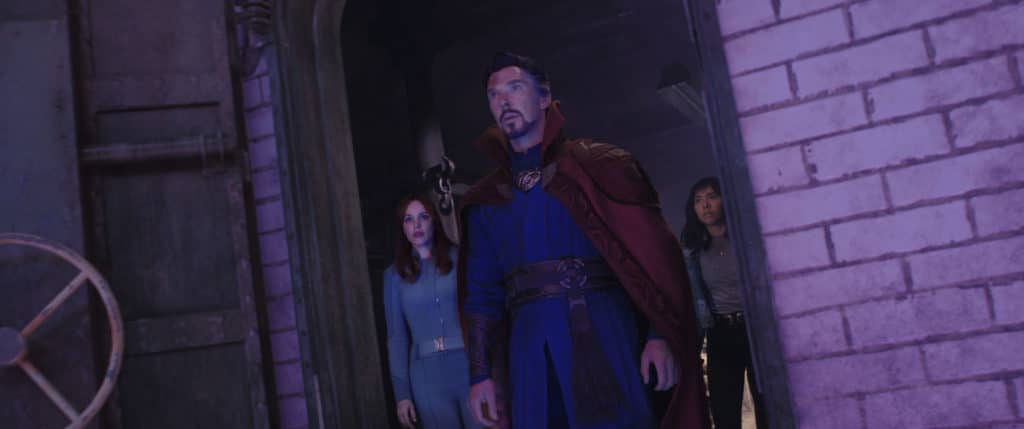 Doctor Strange in the Multiverse of Madness was originally intended to be released before Spider-Man: No Way Home at one point, but plans changed due to multiple factors including the Covid-19 pandemic. Whether or not the changes were deemed for better or worse is debatable.
Doctor Strange In The Multiverse Of Madness was directed by Sam Raimi, produced by Kevin Feige, and written by Michael Waldron. The film stars Benedict Cumberbatch, Elizabeth Olsen, Chiwetel Ejiofor, Benedict Wong, Xochitl Gomez, Rachel McAdams, Michael Stuhlbarg, Patrick Stewart, John Krasinski, Hayley Atwell, Lashana Lynch, and Anson Mount.
RELATED: WHAT'S NEXT FOR THE SCARLET WITCH AFTER DOCTOR STRANGE 2?
The film revolves around Doctor Strange in his efforts to protect the reality-jumping teen, America Chavez from former Avenger Wanda Maximoff, who, blinded by the grief of losing the sons she conjured, the unholy influence of the Darkhold, and sheer insanity, will stop at nothing to obtain her power to be reunited with her children.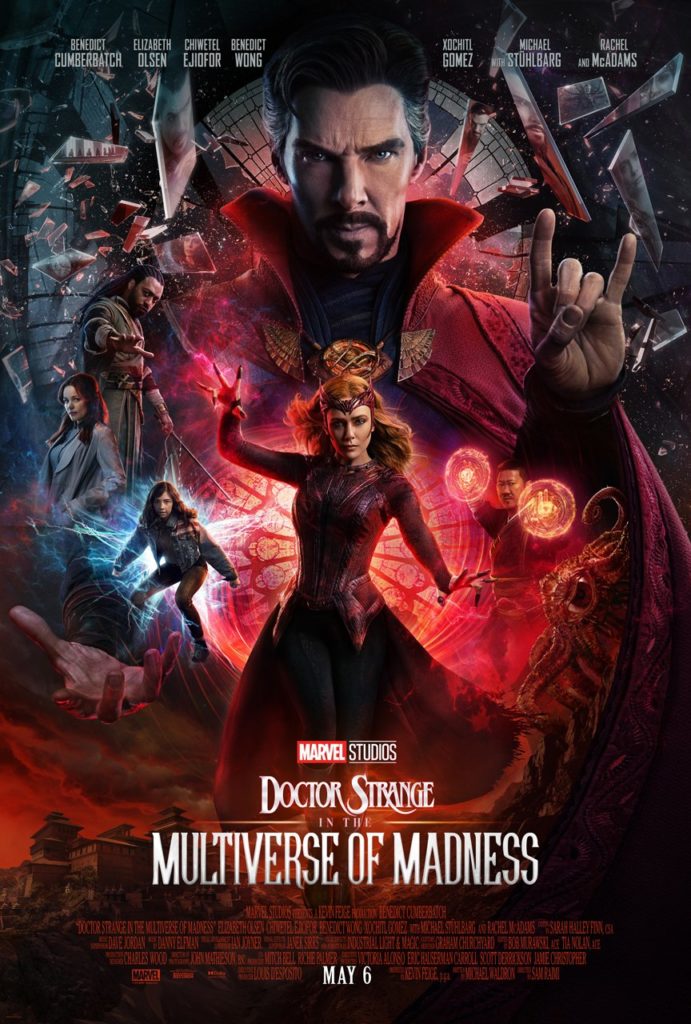 Doctor Strange In The Multiverse Of Madness is now available to stream on Disney Plus. Would you prefer to see that alternate ending or are you satisfied with the one we got? If you were the writer of this film, what would your ending look like? Let us know in the comments below. If you like what you read follow us on Twitter or Facebook for more content like this or to learn more about Doctor Strange In The Multiverse Of Madness.
KEEP READING: THOR: LOVE AND THUNDER'S TESSA THOMPSON LOOKS BACK ON VALKYRIE'S ARC FROM INFAMOUS RAGNAROK ENTRANCE TO THOR 4
Source: CBM