Thor: Love And Thunder is introducing a new hero to the roster with Natalie Portman reprising her role as Jane Foster, now the Mighty Thor. Mighty Thor has become a fan favorite in the comics being deemed worthy of the power of Thor and taking up Mjolnir after being diagnosed with cancer. Jane Foster has always been a hero in the MCU helping Thor as he fights to save and protect others even without powers. She is also a hero in her own right as a scientist who tirelessly works to help Earth and the universe as a whole. Now, Thor: Love And Thunder will explore a new heroic aspect of her character as she becomes the Mighty Thor.
The Illuminerdi had the opportunity to attend the Thor: Love And Thunder virtual press conference which included the main cast, director Taika Waititi, and Marvel producer Kevin Feige. During the press conference Natalie Portman talked about the difference between Mighty Thor and Thor as well as how her experience playing a superhero opened her eyes to the work Chris Hemsworth and Tessa Thompson have put into playing Thor and Valkyrie respectively.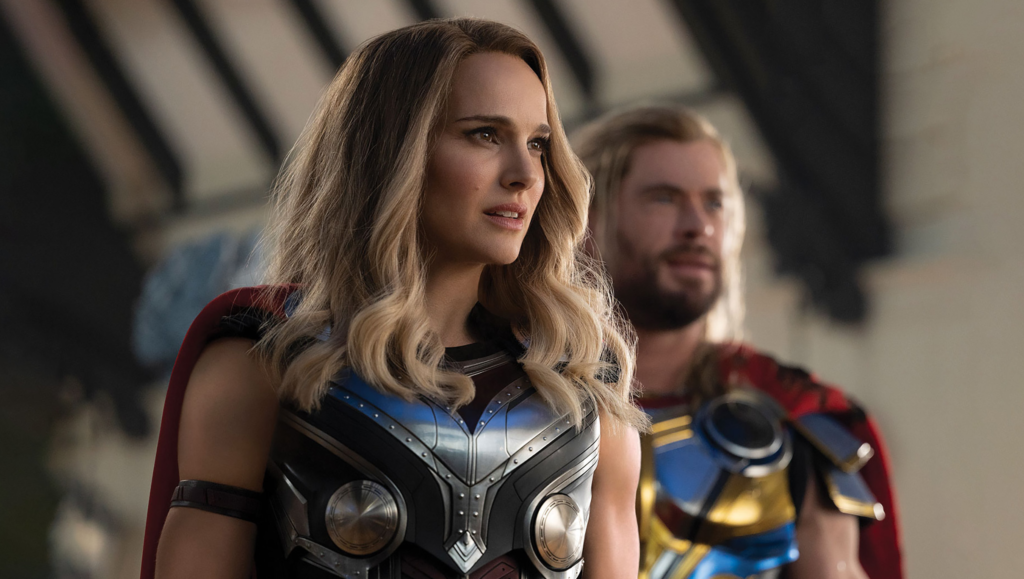 I feel like getting this opportunity, first of all with such an incredible way to explore a female superhero that could be quite vulnerable and weak and find strength in that, and be more like a human I could relate to personally.

And then also I think it just gave me renewed respect for what Chris has been doing for over a decade, Tessa's been doing, because I see how much work goes into it that I don't think I was aware of when I was just like the chick in the first one. I didn't see everything that went on behind the scenes that now when I got inside into like all of the choreography and the training and everything, I would like, wow this is a triple job of what I was doing back then.
RELATED: THOR: LOVE AND THUNDER'S CHRISTIAN BALE EXPLAINS HOW HE INFUSED GORR THE GOD BUTCHER WITH SURPRISING SYMPATHY
It will be interesting to explore the physical vulnerabilities of a superhero with Mighty Thor. It seems like the humanity of this character will be on full display in Thor: Love And Thunder which is an interesting angle. It is also important to note how Portman's experience playing the Mighty Thor in Thor: Love And Thunder opened her eyes to the work and physicality that goes into playing a superhero. Portman also talked about how Mighty Thor differs from Thor himself notably her newness to being a superhero.
NATALIE PORTMAN EXPLAINS WHAT MAKES MIGHTY THOR DIFFERENT FROM THOR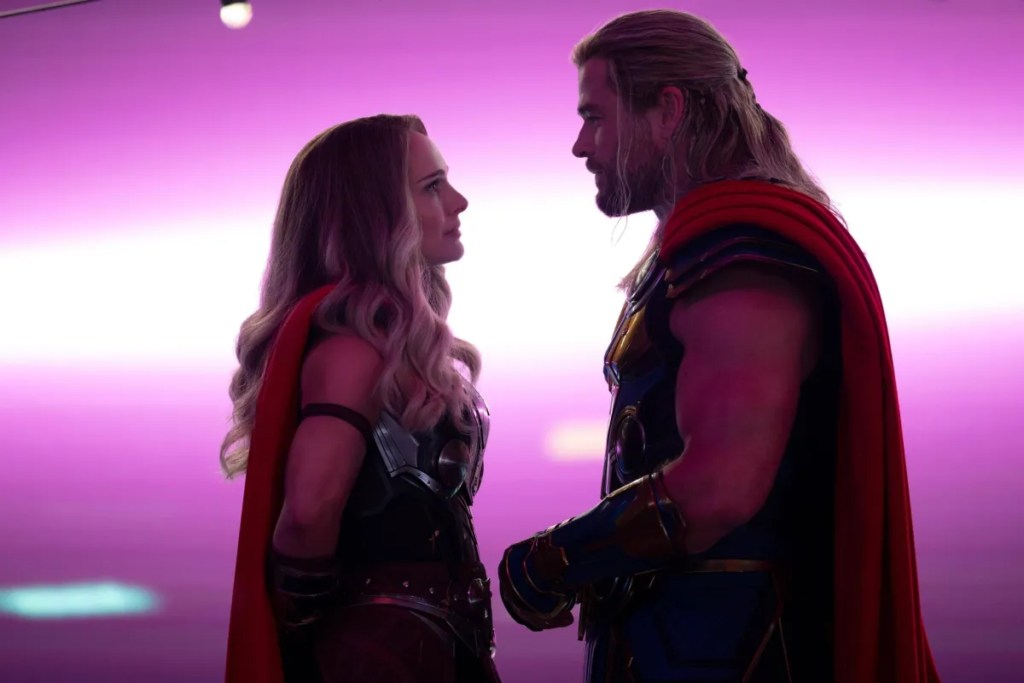 No, completely different. But I think he's obviously very assured and experienced in being a superhero, and she's just trying to figure it out. She's new at it. And also keeps reverting to human form, so there's kind of danger always that, like, it might be her last moment getting to experience that. 
RELATED: THOR: LOVE AND THUNDER'S TESSA THOMPSON LOOKS BACK ON VALKYRIE'S ARC FROM INFAMOUS RAGNAROK ENTRANCE TO THOR 4
Thor has been a warrior and hero his entire life as has Valkyrie, but Jane Foster is only just finding her footing as the Mighty Thor. It will be interesting to see Jane find her place as a hero especially as she fights alongside longtime warriors Thor and Valkyrie. It seems Thor: Love And Thunder will be taking major inspiration from the comics based on Portman teasing Jane constantly reverting to human form. In the comics Jane is only the Mighty Thor when she wields Mjolnir so it will be exciting to see how this plays into her role as a superhero. The humanity this vulnerability brings to the character is compelling adding depth to what a hero can be.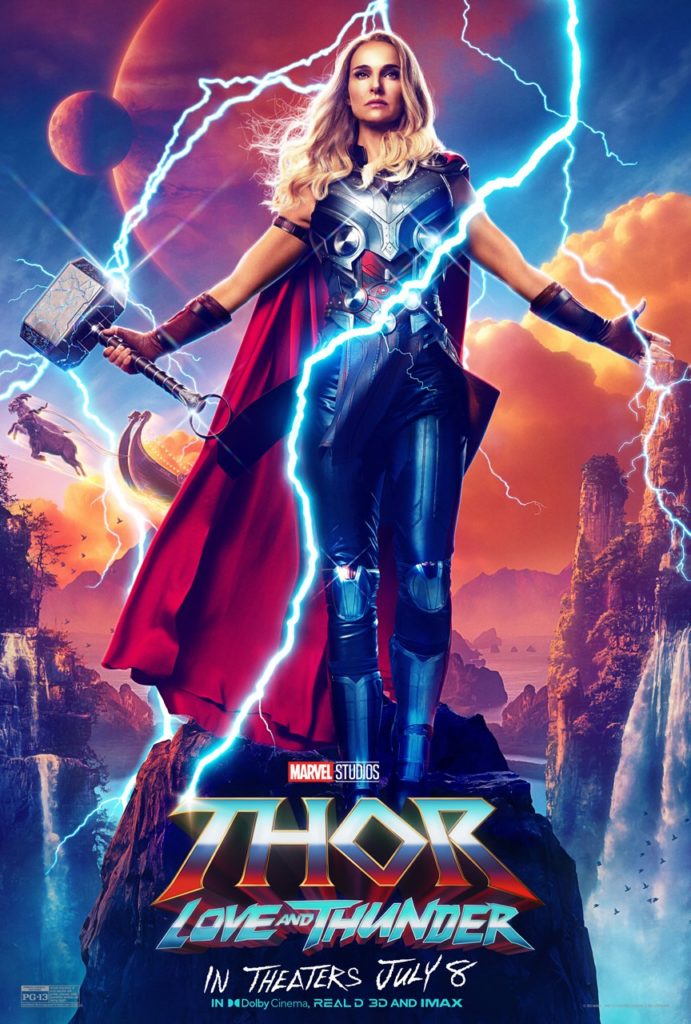 Thor: Love And Thunder hits theaters July 8, 2022. Are you looking forward to Thor: Love & Thunder? Are you a Mighty Thor fan? Are you excited to see Natalie Portman become Mighty Thor? Leave your thoughts in the comments below or on our social media and check back with The Illuminerdi for more MCU and Thor: Love And Thunder.
KEEP READING: THOR: LOVE AND THUNDER'S CHRIS HEMSWORTH REVEALS HIS FAVORITE MCU VILLAIN