According to an interview with Empire, Tony Stark was the one responsible for the creation of Ultron on Earth-838. This reality was one of several focused on in Doctor Strange in the Multiverse of Madness. On Earth-838, we were introduced to The Illuminati, a team of powerful and genius heroes who protected their reality. 
Watch The Illuminerdi break it all down here:
Is Tony Stark The 7th Illuminati Member on Earth-838?
VIDEO: Asher Freidberg
---
Tony Stark's Absence From The Illuminati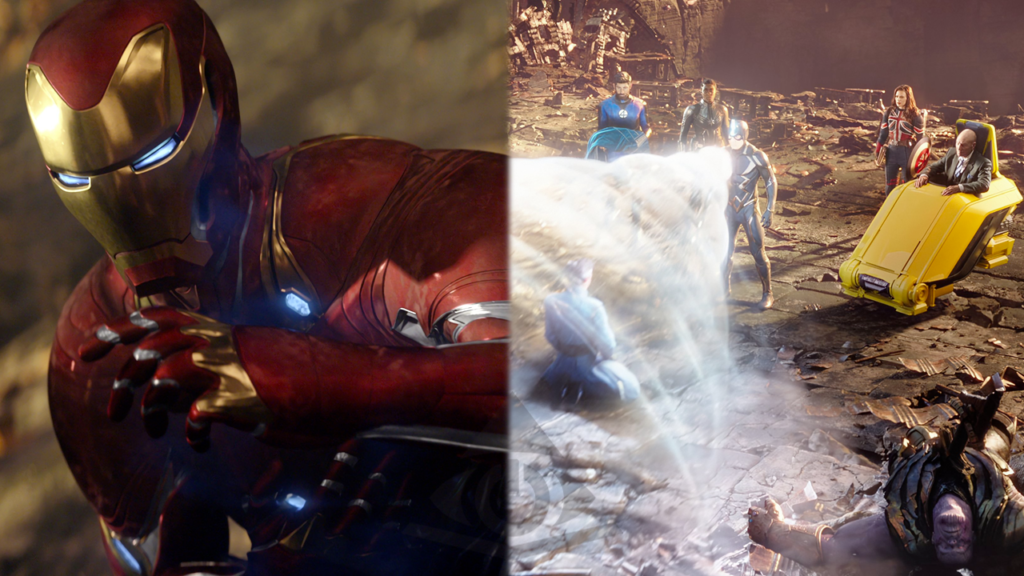 Going into the Doctor Strange sequel, many hoped to see a Variant of Tony Stark on this alliance, and his absence left many questions regarding the team's use of Ultron Sentries. According to producer Richie Palmer, Tony Stark was responsible for their creation.
RELATED: WILL PATRICK STEWART RETURN AS PROFESSOR X AFTER DOCTOR STRANGE 2?
In an interview with Empire, Palmer shared this revelation about Earth-838.
"…this is a world where Ultron seemed to work the way Tony Stark intended him to work in Age of Ultron. 'A suit of armor around the world,' Tony was trying to get the Avengers to retire in Age of Ultron. So imagine this is a Wanda that, around that time… This is a world where Tony cracked Ultron, and it worked, and he went, 'Hey, whoever wants to retire and go home, can.' And then The Illuminati came to rise behind the scenes, pulling the strings…"
CONFIRMED: Tony Stark Created Ultron on Earth-838
RELATED: COULD EARTH-838'S ILLUMINATI STILL BE ALIVE?
With this explanation, we have received a lot of answers. The Illuminati was formed after Ultron brought about peace on their world, rendering the work of most superheroes moot. The Illuminati consisted of heroes that were powerful, smart and vigilant, being those who decided to continue being heroes.
Knowing Tony Stark exists in this reality, it begs the question; what was his role in this reality? We have a few ideas.
The Seventh Member of The Illuminati?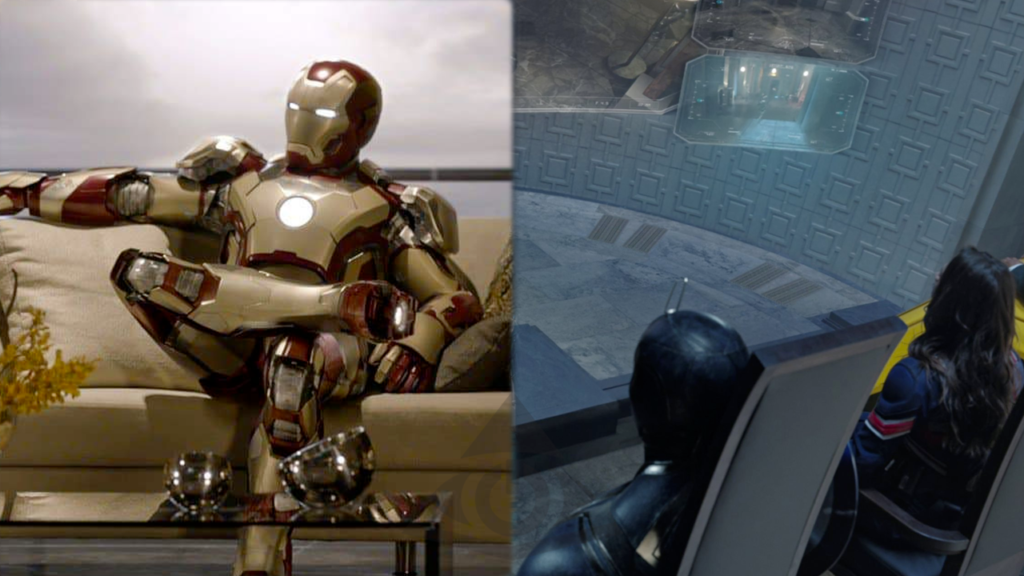 The Illuminati consisted of six members, Professor X, Reed Richards, Captain Marvel, Captain Carter, Black Bolt, and Doctor Strange, who would be replaced by Baron Mordo after his execution. However, it appears it might have initially consisted of seven, as there is an extra chair available. In the comics, each member represented a different faction of heroes. In the source material, Iron Man represented The Avengers, but on Earth-838, Captain Carter represented the team.
RELATED: EARTH-838'S ILLUMINATI'S ASTONISHING HISTORY EXPLAINED!
In this reality, given Tony Stark was responsible for The Illuminati's creation, he might be an honorary member. Tony Stark created Ultron to allow him to stop being Iron Man, so it makes sense as to why he didn't want to join The Illuminati. Although, he is the man responsible for bringing about peace in their time, and if anything were to go wrong, we imagine they would need his help.
An Honorary Member?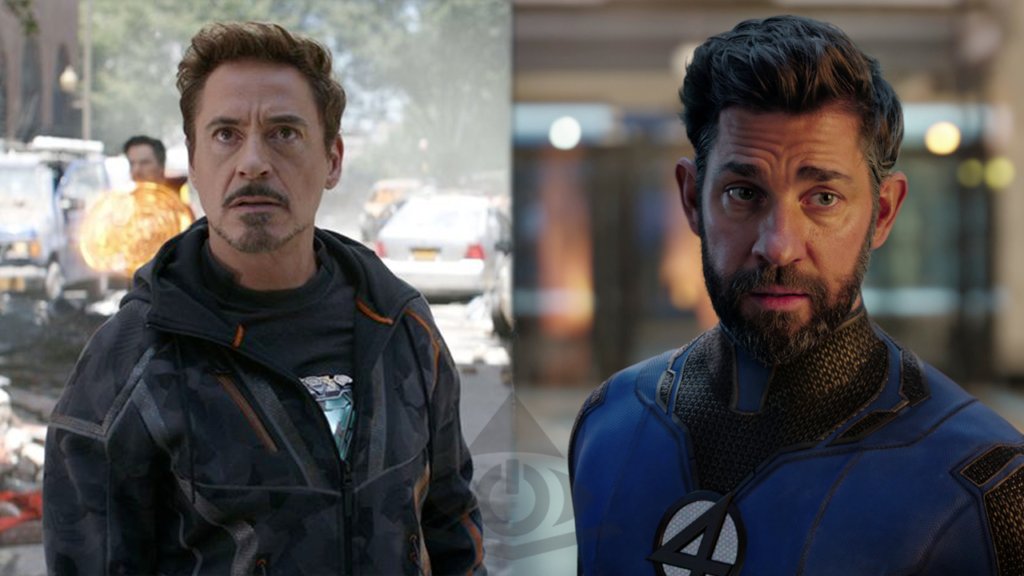 RELATED: WILL ANSON MOUNT RETURN AS BLACK BOLT AFTER DOCTOR STRANGE 2?
Perhaps Stark only joins The Illuminati in dire situations that absolutely require his help. This team has Reed Richards, described as the smartest man in their universe, so he can likely help with most issues. If Stark was anything like his Earth-616 counterpart, he likely is off living a life with Pepper and Morgan. We know the Earth-616 Variant was willing to come out of retirement to assist The Avengers in saving the universe, and we imagine the Earth-838 Variant would do the same.
The Birth of Superior Iron Man?
Now that The Illuminati has been eliminated by The Scarlet Witch, seemingly only leaving Baron Mordo alive, we would love to see their reality's Tony Stark's reaction. As the man who brought about peace in their time, he could be forced to re-evaluate his protection system for Earth. In theory, this could be what pushes the Earth-838 Tony Stark to become the Superior Iron Man, a version of Iron Man who becomes one with his suit and becomes quite sinister.
RELATED: WHO COULD BE ON EARTH-616'S ILLUMINATI?
It would be very interesting to potentially see a corrupted Superior Iron Man appear in the upcoming rumored Secret Wars project. It would have felt early to see the return of Iron Man so soon after his character's death in 2019's Avengers: Endgame. Maybe he could be slowly set up to appear in a future multiverse event!
Doctor Strange in the Multiverse of Madness is now streaming on Disney+. What are your thoughts on this news? Are you surprised that Tony Stark created Ultron on Earth-838? Do you think he is the secret seventh member of The Illuminati? Let us know in the comments and on our Twitter!
*Superior Iron Man (Tom Cruise) Fan-Art: ?????????????
CONTINUE READING: THOR: LOVE AND THUNDER'S WILD POST-CREDITS SCENES EXPLAINED! (THOR 4 SPOILERS)
---
FAMILIES ARE REELING FROM AN UNTHINKABLE TRAGEDY AFTER A GUNMAN KILLED SEVEN CIVILIANS AND INJURED THIRTY-EIGHT.