Thor: Love and Thunder hit theaters this past week and fans have already begun to speculate on what Thor 5 could look like!
Today The Illuminerdi is talking about what the fifth Thor film could look like!
Watch The Illuminerdi break it all down here:
Everything We Know About Thor 5!
VIDEO: Asher Freidberg
***SPOILERS ahead for Thor: Love and Thunder***
---
Thor: Love and Thunder concluded with the apparent death of Jane Foster, Thor adopting Gorr's daughter, now the living embodiment of love, as well as a post-credit scene featuring the debut of Hercules to the MCU! Plenty of hints were laid out for the future of the Thor films, so let's get into it.
Asgardians Vs. Olympians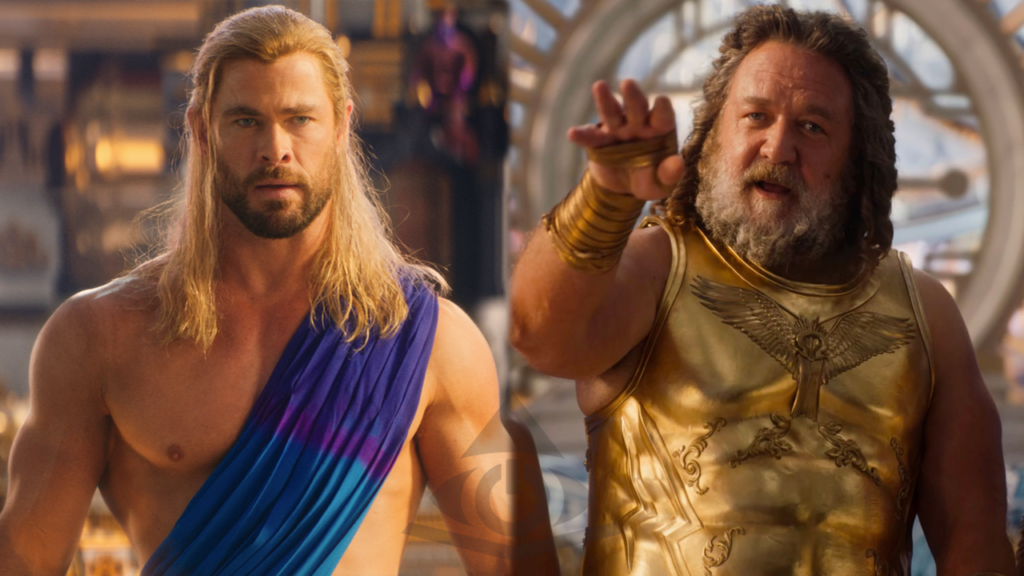 RELATED: THOR: LOVE AND THUNDER'S WILD POST-CREDITS SCENES EXPLAINED! (THOR 4 SPOILERS)
The villains of the next Thor film could be The Olympians. Thor has made a dangerous enemy out of the Olympian Pantheon after his failed attempt at killing Zeus. This could be the beginning of a rivalry between Asgardians and Olympians. A war between the gods would certainly make for an interesting sequel, and a very serious challenge for King Valkyrie.
Hercules
Zeus is sending his son Hercules (played by Brett Goldstein) after Thor Odinson to prove to the universe that gods should be seen as the highest power. Hercules looks to be the gods' agent among superheroes. A showdown between Thor and Hercules is inevitable, and ideally after the clash of the gods, Hercules could fight alongside Odinson against his corrupt father, Zeus.
More Love and Thunder In Thor 5
RELATED: IS TONY STARK THE 7TH ILLUMINATI MEMBER IN DOCTOR STRANGE 2?
Thor: Love and Thunder's final scene teased a new duo in the Marvel Cinematic Universe, Love and Thunder! Love, the child of Gorr, was revived by Eternity, and now appears to possess extraordinary abilities. Love is sure to return in Thor 5, and could be reunited with the woman who made Thor realize he should take her in, Jane Foster.
Axl and Lady Sif
After being saved from Gorr, Axl, the son of Heimdall, is now training with Lady Sif, likely to one day take over his father's position. Axl is still mastering his abilities, and being trained by Sif, he will become quite the formidable warrior. We also hope to see Lady Sif get a new arm soon, hopefully a version of The Destroyer arm Thor dons in the comics.
The Return of Jane Foster?
RELATED: WILL PATRICK STEWART RETURN AS PROFESSOR X AFTER DOCTOR STRANGE 2?
While Jane Foster appeared to die in the finale of the fourth Thor film, we seriously doubt it is the last we have seen of her character. The Mighty Thor was a fan-favorite among Thor: Love and Thunder, and has several avenues she could take to a potential return. She was last seen in Valhalla with Heimdall, where he gave her the choice to stay. Perhaps she can choose to stay, or return to Earth. We might find out that Foster could be reborn through the Yggdrasil Tree, or maybe even a Variant from the multiverse.
The Return of Loki?
A character noticeably absent from this film was Loki, the mischievous brother of Thor. This makes sense as the Variant from this timeline was killed in 2018's Avengers: Infinity War. However, there is currently a Loki Variant running around in the Marvel Cinematic Universe, technically several. Thor: Love and Thunder was not a multiverse story, so the inclusion of these Variant Lokis makes sense, but in a potential Thor 5, we could see Thor meet any of these Lokis! It would be very funny to watch Thor alongside Kid Loki and their dynamic.
RELATED: WHO WILL BE ON THE MCU'S EXCITING YOUNG AVENGERS ROSTER?
Thor 5 has tons of potential after the events of Thor: Love and Thunder, and we can't wait to see what is next! Maybe even finally the introduction of Beta Ray Bill!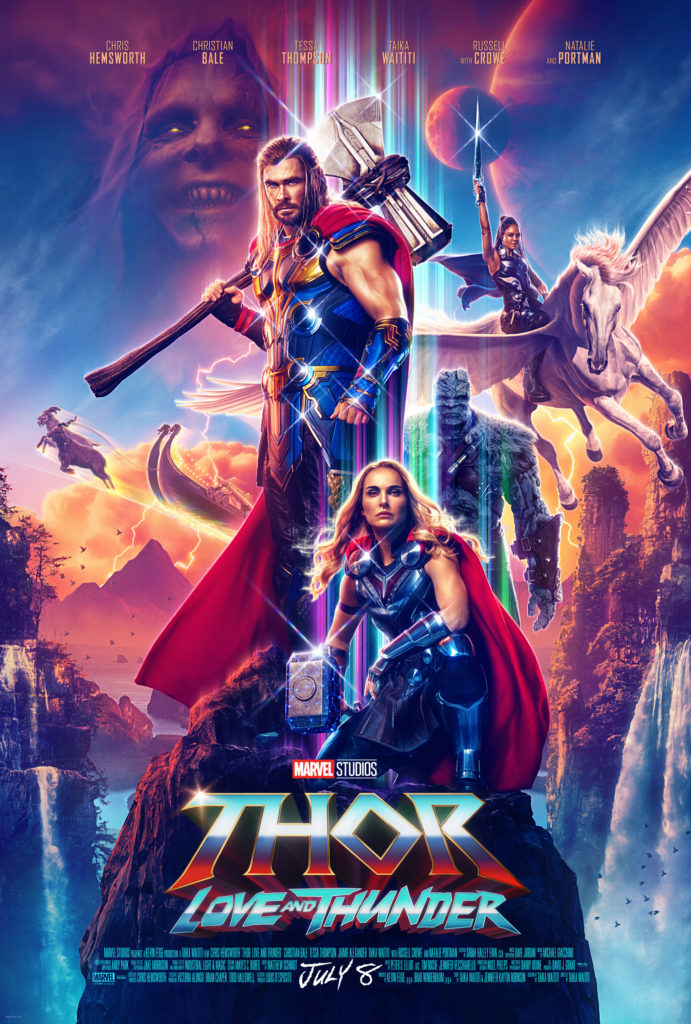 Thor: Love and Thunder is now in theaters. What were your thoughts on the fourth Thor film? Are you excited for Thor 5? Let us know in the comments and on our Twitter!
CONTINUE READING: WHO IS HERCULES AND WHAT EXCITING MCU PROJECTS COULD HE APPEAR IN?
---
FAMILIES ARE REELING FROM AN UNTHINKABLE TRAGEDY AFTER A GUNMAN KILLED SEVEN CIVILIANS AND INJURED THIRTY-EIGHT.