Dax Harwood of AEW's FTR names what he thinks is the number one thing missing from modern pro wrestling.
Harwood and his FTR tag team partner, Cash Wheeler, have been one of the best tag teams in America since their days in NXT. However, since joining AEW they just may have become the best tag team in the world.
They gained the nickname "seven star FTR" after winning seven different tag championships in five different promotions.  The current AAA, IWGP, ROH, and former AEW, NXT, SmackDown, and Raw tag team champions have achieved a lot in revitalizing tag team wrestling.
RELATED: EDDIE KINGSTON SAYS AEW STAR BRYAN DANIELSON IS "A JUDGMENTAL PRICK"
Hardwood was recently on the Culture State podcast where he talked about what he thinks is something important that is missing from modern wrestling.
"The match we had with The Briscoes, go back and watch it. There weren't really any big moves. All it was, was selling," Harwood said. "… The big suplex to the floor which did hurt like hell, we sold, all of us, all of us sold for like two minutes… The thing that makes them remember is their feeling, you know? How they felt. Again, the match with the Briscoes, they're not going to remember the suplex to the floor. That's not, they're going to remember the feeling they got from that. That's all there is to it."

"… That's what's missing in wrestling, is the emotion. My wife will watch when I'm on. She has no idea what a 450 feels like, or a Shooting Star Press, or even a Snapmare, you know? She doesn't know what those feel like, but she knows what sadness feels like and frustration and happiness … So when you can make people feel that then you've got them and that's when it becomes a classic." H/T To Wrestling Inc. For Transcription
Kings Of The Old School Style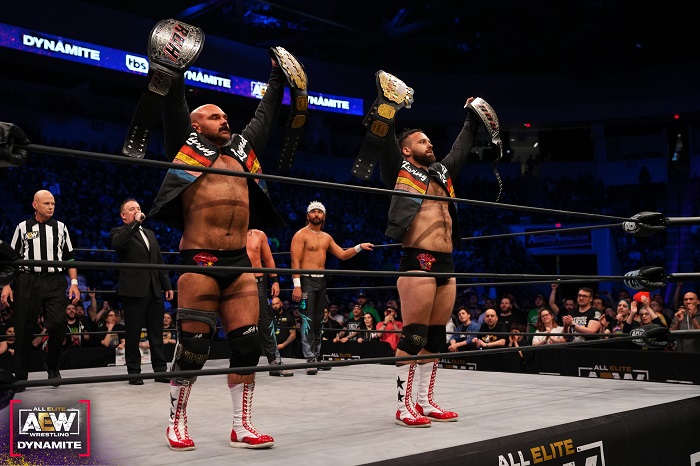 Harwood is referencing the match they had with The Briscoe Brothers back in April at ROH Supercard for the ROH Tag Championships.  The two teams pushed each other to their limits for a 27-minute match full of emotion.
It isn't surprising Harwood puts such value in emotions and not in spots.  FTR has always been known as a throwback to '80s tag team wrestling.  Modern wrestling is a lot better than old-school wrestling in a lot of ways, but storytelling and emotions is one thing the old school did better.  The old school isn't flashy and focuses on a very slow style that lets the fans soak in and think about the brutal powerbomb they just saw.
A Light Dusting Of Emotions Followed By A Handful Of Brutal Suplexes
FTR has most often been compared to The Brain Busters who were made up of Arn Anderson and FTR's manager Tully Blanchard.  FTR's style is based on mat wrestling and suplexes as opposed to high spots and flips as the Lucha Brothers might use.  Their catch was "no flips, just fists" after all.
I agree with Harwood when he says emotions are missing from modern wrestling.  So much modern wrestling just gets in there, hit your moves, and leaves.  We don't even get many convincing near falls, but emotions are even rarer.  Part of good wrestling is getting the fans invested and making them feel happy or sad when something happens or doesn't.  They are trying to tell a story in the ring and a lot of times that is missing.
RELATED: KENNY OMEGA ON JIM CORNETTE BEING STUCK IN HIS HATEFUL PERSONA
FTR is really good at telling a story in the ring.  A good example of them at their best which is easily accessible is their feud in 2016 with Johnny Gargano and Tommaso Ciampa when they teamed as DIY in NXT.  Four extremely talented wrestlers telling a great story in the ring.  A must-watch for anyone who is disenchanted by modern tag team wrestling.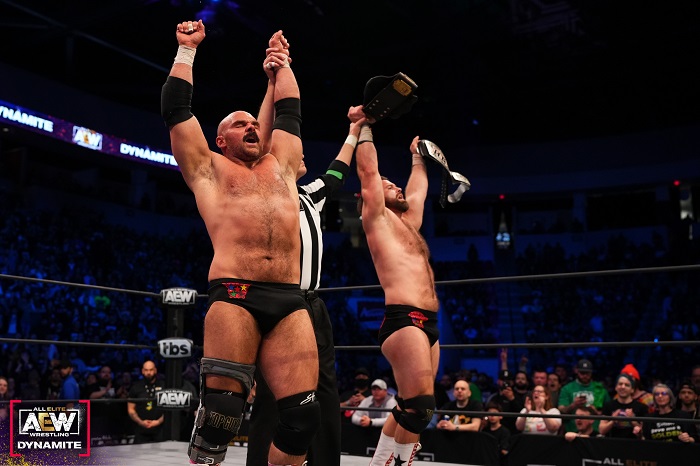 FTR is set to have another match with The Briscoe Brothers at ROH: Death Before Dishonor happening on July 23.  The match is sure to be another brutal back-and-forth match full of old-school wrestling and plenty of emotion.
Do you agree that emotion is missing from modern wrestling?  Is there anything else you think is missing from modern wrestling?  Do you think FTR is the best at working emotion into their matches?  Do you think FTR has become the best tag team in the world?  Name an old-school tag team you would have loved to see FTR wrestle in their prime besides the Brain Busters in the comments.
If you like what you've read, keep your eyes peeled on our social media. Remember, we're always watching.
KEEP READING: KEVIN NASH REVEALS SCOTT HALL'S HEARTBREAKING FINAL DAYS
Sources: Wrestling Inc., Culture State