The director of the John Wick franchise has teased his vision for Blade, and if he'd like to tackle another MCU project.
Marvel Studios lately shattered the internet a bunch of times with their already iconic Hall H presentation at this year's San Diego Comic-Con. Visitors have seen multiple trailers for highly anticipated projects, Kevin Feige revealed the entire Phase 5 of the MCU, and two new Avengers films in 2025 were announced.
RELATED: SHE-HULK ATTORNEY AT LAW COMPOSER AMIE DOHERTY TEASES FAMILIAR MUSICAL THEMES
With all this big news, it almost slipped by that we know also have gotten an official release date for Marvel Studios' Blade reboot, starring two-time Academy Award Winner Mahershala Ali in the title role. The anticipated film is now confirmed to be released on November 3, 2023.
HOW CHAD STAHELSKI WOULD TACKLE BLADE
Chad Stahelski is the director of the John Wick franchise and worked on many films in the stunt department and as a second unit director. He collaborated with Marvel before as he worked on Captain America: Civil War, Deadpool 2, and a handful more. Next up for him is John Wick 4, which hits theatres in March 2023 and John Wick 5 is also in the works. He is set to direct a feature film adaptation of the video game Ghost of Tsushima and has a Highlander reboot starring Henry Cavill in the works.
The director has been campaigning that he'd like to direct the inevitable MCU reboot of the iconic vampire hunter. And while Marvel Studios chose another director for the project, Stahelski has recently talked a bit about the conversations he had with Kevin Feige about his vision for the film.
In a recent interview with ComicBook.com during the press tour for Netflix's Day Shift, which Stahelski produced under his 87eleven banner, he stated:
"Marvel was very influential in my career. I owe them a great deal. Kevin [Feige] is an awesome guy and I've worked for him many times on second unit," the director tells us in a new chat. "After John Wick 3, he was nice enough to carve out a big chunk of time and have nice talk. He's been a…in a way…a very strong mentor, even though it was a short period of time. I've only talked to him a few times, but he has been very influential in mindset and how to do it.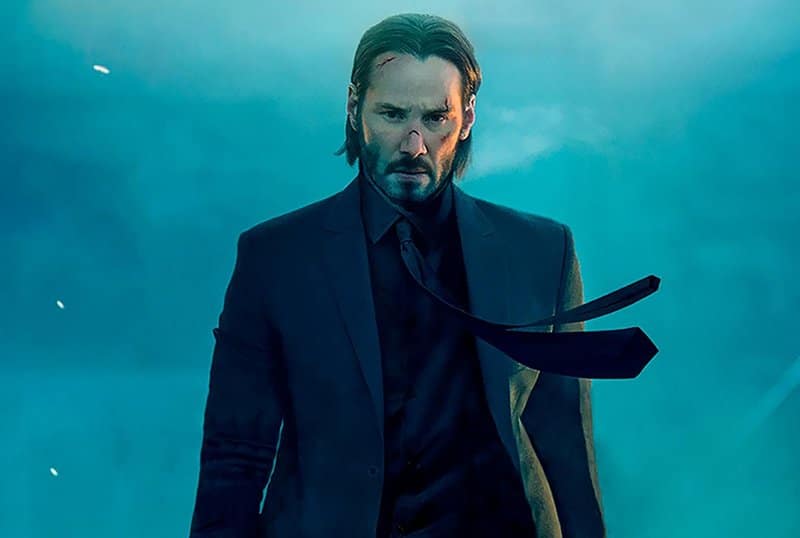 Stahelski continued:
"And he actually asked me, 'What could we ever do?' I was like, 'Look, I'm not going to lie to you. I don't know if I fit that kind of studio mold, but Blade would be the one interesting thing I'd like to do."
But Stahelski is perfectly fine that he didn't get the Blade job:
"I don't know if I would've been the best choice for that in the direction they wanted to go," he adds. "If you want to do the edgy rated R version, yeah, give me a call. If you want to be non-apologetic, yeah. That's me. But I think they're protecting their brand, they're doing their thing. The individual they selected, I think is a very good director, and I think will do a great job in the direction that I think they want to take the property."
RELATED: BLADE ADDS KRYPTON'S AARON PIERRE TO PLAY MYSTERIOUS, "HIGHLY COVETED" ROLE
Marvel ultimately chose director Bassam Tariq, who is known for the independent film Mogul Mowgli to helm the project after he delivered his pitch. Blade will star Mahershala Ali in the title role, with Delroy Lindo (Da 5 Bloods) and Aaron Pierre (Old) also joining the film. Stacy Osei-Kuffour will pen the script. She is best known for her work on Watchmen and The Morning Show and was nominated for an Emmy for PEN 15. Blade is set to start production this October.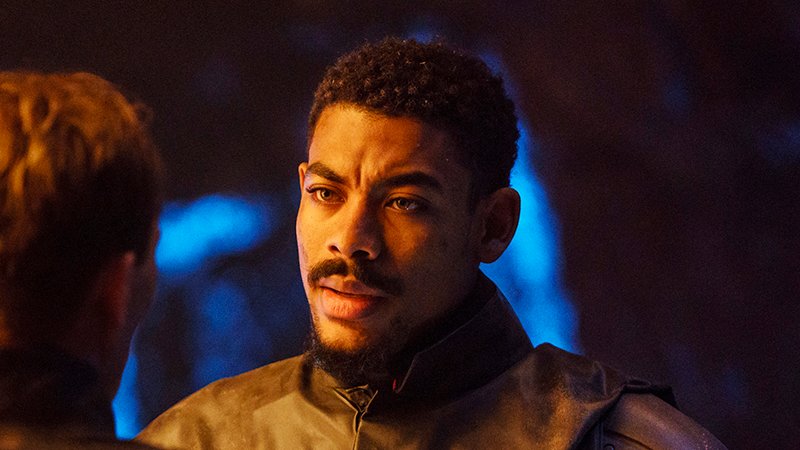 When asked if he has interest in helming the newly announced Daredevil: Born Again Disney+ series, as it's supposedly another close combat action property, Stahelski answered:
"As far as Daredevil goes, it's the same thing," Stahelski says of being constricted when adapting existing intellectual property. "It's like, I've just been let off the leash literally for nine years, doing whatever I want. And if I want John Wick to go to f-cking space in [John Wick: Chapter 5], he'll go to f-cking space."
RELATED: DAREDEVIL BORN AGAIN: NEW TITLE, LOGO, EPISODE COUNT, AND MORE REVEALED AT SDCC 2022
Daredevil: Born Again was just officially announced at Marvel Studios' Hall H panel. Charlie Cox and Vincent D'Onofrio will return as Matt Murdock/Daredevil and Wilson Fisk/Kingpin. It'll be the first season of a Marvel Studios series to have 18 episodes. The series will be released on Disney+ in Spring 2024.
While the door doesn't seem to be closed for future collaboration between Stahelski and Marvel Studios, it looks like the director doesn't have much interest at the moment. He's also quite busy with the John Wick franchise and surely has a lot of things in the pipeline. I wouldn't be opposed to seeing him helming a Marvel Studios feature, but I would also be happy if he'd just continue to make John Wick films.
Blade will slash its way into theatres on November 3, 2023.
What do you guys think? Which MCU project would you like to see Chad Stahelski helm? Are you excited about Blade? Let's discuss everything in the comments down below and on our Social Media.
KEEP READING: ETERNALS 2: PATTON OSWALT BOASTS EXCITING SEQUEL IS HAPPENING WITH CHLOE ZHAO RETURNING TO DIRECT
Source: comicbook.com