Earlier this year, it was announced that In the Heights actor Anthony Ramos was confirmed to be taking on a role for the upcoming Disney+ series, Ironheart. The series is currently in production and set images have been circulating on social media with images of both Ramos and Ironheart lead actress Dominique Thorne in costume.
Ramos' secretive character has been confirmed via Ironheart set photos and the actor will be playing Parker Robbins better known as The Hood.
Avid Marvel comics fans will instantly recognize this character but for those of you who are new or want to have a refresher, here are some quick facts to know about the character before he makes his debut in Ironheart.
The Hood's Origins
Parker Robbins was a child when he realized being a super-villain was something he wanted to be a part of, after witnessing a battle between Electro and Daredevil. His life wasn't perfect, especially when he was the one who had to take on the responsibility of taking care of his sick mother. With no money and no one to really help him or his family, he decided to drop out of high school and start stealing money to take care of his mother's medical needs.
RELATED: VIDEO: Could Ironheart's Villain Be The Hood?
He soon tagged along with his cousin John King (who in the comics becomes a villain named Cancer) who told Robbins about a warehouse where there are valuable materials in which they can steal. What they found was mystical séance and when they were about to leave, they were attacked by a cloaked demon.
Robbins instantly shot the attacker and stole the cloak and boots that the demon was wearing. He eventually jumped for his shoes and used his boots to get away. When he reaches John's apartment, he finds out that the cloak gave him powers. With these newfound abilities, he uses them for his own criminal gain.
Criminal Affairs
Throughout the comics, The Hood has met various characters and has become an overlord when it comes to his crimes. He assembled an organization where he gained trust from super-villains by taking out the big baddies, like Tigra, Jigsaw and even the Owl. During the Secret Invasion, Robbins discovers that the powers he gained from the cloak and boots were from Dormammu.
With this new knowledge, during the Skrull Invasion Robbins decided to rally up his crew and fought against them. Just like any other villain, he did this for his own gain since he believed that the Skrulls taking over the world it would be bad for his business. Many of those who fought with him lost their lives and by the end of the war, the villains returned to hiding.
RELATED: Ironheart: Anthony Ramos Tapped To Play New Mystery Role
Robbins has also fought against Doctor Strange with the help of the inter-dimensional entity Dormammu. The entity empowered the Hood with magic, in hopes of killing Strange and becoming the Sorcerer Supreme. This, of course, doesn't happen as Wiccan intervenes, eventually getting away from the. villain.
Ironheart & The Hood in the MCU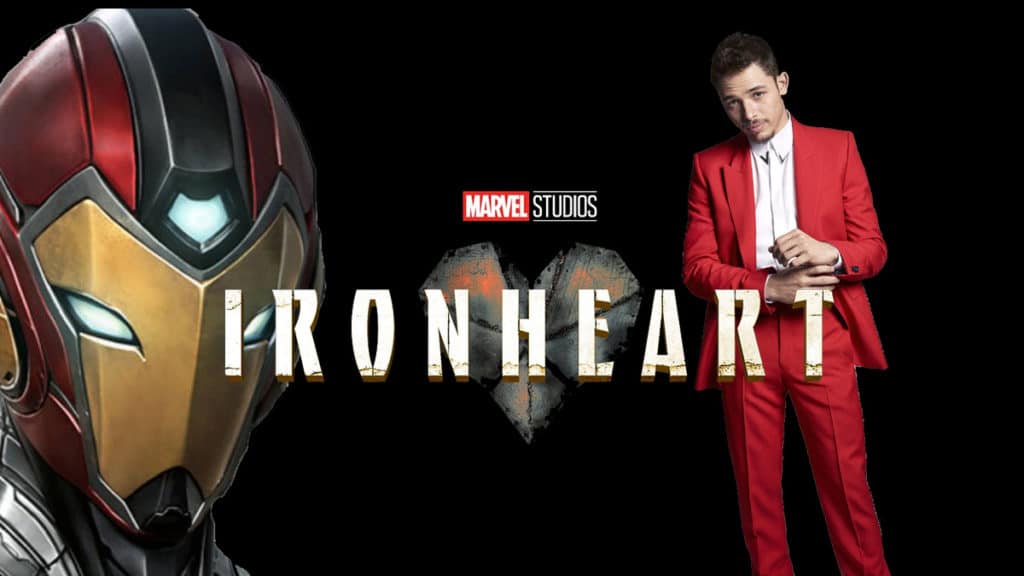 Dominique Thorne's Riri Williams will be hitting the small screen in 2023 but fans can expect to see her appearance as early as this November in Black Panther: Wakanda Forever. According to Thorne, getting the phone call about getting the role of Riri Williams and Ironheart was "the best call" she had ever received.
"I was so shocked, in fact, that there was a considerable lag in conversation! (laughs). I was waiting for them to say, like, 'Oh, we'll send you the sides,' or 'Get your tape over to us.' But there was none of that. It was just like, 'Would you like to do this?' It was probably the most unique experience I've ever had because there was no audition at all."

Dominique Thorne
When it comes to Ramos, he has been quiet about his role in Ironheart. The actor got his big break during his role in the original cast of the Broadway hit show, Hamilton. Marvel Studios has also been silent about his casting but in these set photos, fans can expect him to play the villainous character. Check out the set photos that were first shared by JustJared.
What do you guys think? Are you excited to see Ironheart? What do you think about Anthony Ramos as The Hood? Are you excited to see Riri Williams and Parker Robbins to meet? Let us know by tweeting us or commenting and don't forget to follow us at @The_Illuminerdi for your latest pop culture news!
Source: Ironheart News
KEEP READING: Rumor: Could This Be Ironheart's Villain In The New Disney Plus Series?