Spider-Man fans, fasten your seatbelts, because a new report has shed light on Madame Web characters including Spider-Woman, Ben Parker, and Peter Parker's pregnant mother, Mary Parker. 
Madame Web is an upcoming film in Sony's Universe of Marvel Characters, a franchise which includes Venom and Morbius. The project is directed by S.J. Clarkson with a script from Burk Sharpless and Matt Sazama, screenwriters responsible for Morbius, Gods Of Egypt, and more. Clarkson has worked with Marvel properties on the small screen, directing episodes of The Defenders and Jessica Jones. 
SPIDER-MAN: WHERE DOES MADAME WEB FIT INTO SONY'S PLANS FOR THE WEBHEAD FRANCHISE?
Madame Web may be set in the early 2000's, judging by leaked set photos, but this is unconfirmed. It's probable that it will exist in continuity with Venom and Morbius, though a multiversal approach is also quite likely. Additionally, Kevin Feige will be producing Madame Web, increasing the connections between Sony's Marvel universe and the MCU, franchises which have been flirting since Let There Be Carnage. 
RELATED: HASBRO'S NEW REVEAL FOR MARVEL LEGENDS DISNEY PLUS COLLECTION FT. ZOMBIE IRON MAN, HOWARD THE DUCK, AND MORE FAN FAVORITES
Cast members like Daktoa Johnson, Adam Scott, Isabela Merced, Emma Roberts, and more had been announced, but before today, the characters they would play was a mystery. A new report from The Cosmic Circus has finally revealed the core cast of this project, giving fans a great deal of insight into the Sony Spider-Man spinoff project.
MADAME WEB: NEW REPORT REVEALS CASTING OF SEVERAL SPIDER-WOMEN, BEN PARKER, & PETER PARKER'S MOTHER, MARY
Adam Scott will be playing Ben Parker, who is apparently a paramedic in this universe. Emma Roberts will play Mary Parker, the pregnant mother to Peter Parker, and the sister of Adam Scott's Ben Parker. Celeste O'Connor will star as Mattie Franklin, the third Spider-Woman in the source material. Isabela Merced is playing Anya Corazon, AKA Spider-Girl in Madame Web. The character originally operated under the superhero alias "Arachne". 
RELATED: SHE-HULK BROKE THE 4TH WALL BEFORE DEADPOOL AND THE CREATORS EXPLAIN THE EVOLUTION OF THIS WILD ELEMENT IN SERIES
Dakota Johnson is portraying Cassandra Webb, the title character of the film, Madame Web. She has historically been presented as a mutant with psychic and precognitive abilities that allow her to see into the future, the human mind, and much more. Created by Dennis O'Neil and John Romita Jr, Madame Web first appeared in 1980's The Amazing Spider-Man #210. Johnson will lead this exciting project, and has been sighted in set leaks as both a cab driver and a paramedic, seemingly working alongside Ben Parker. 
SONY'S SPIDER-MAN UNIVERSE HAS AN INCREDIBLE ASSET IN SYDNEY SWEENEY AS SPIDER-WOMAN
Sydney Sweeney is playing Julia Carpenter in Madame Web. Carpenter has served as both Spider-Woman and as the successor to Cassandra Web, making her the second Madame Web in the source material. Sweeney's casting is perhaps the most exciting, as the actress stunned the nation with her outstanding performance in Euphoria season two earlier in 2022. Those familiar with her work will be thrilled to watch Sweeney suit up as Spider-Woman when Madame Web releases.
This is one of the biggest leaks from a reliable outlet to make headlines in quite some time. Sony Pictures had done an admirable job keeping the public's knowledge about this project to a minimum before now, but so many puzzle pieces have come out with this report from The Cosmic Circus, who also revealed some massive details about Wakanda Forever late last year. Now, there is still a great deal that we do not know about Madame Web. 
Who will be the supervillain who this incredible group of Spider-heroes have to unite against? Is Mary Parker actually pregnant with Peter Parker, and if so, which Peter Parker? Is this a prequel to an existing franchise like the Venom or Raimi Spider-Man universes? Given Madame Web's connection to multiversal Spider-Man stories in the comic books, could this project tie into Spider-Man: Across The Spider-Verse somehow? 
RELATED: HOW THE INHUMANS WERE UTTERLY FAILED BY THE MCU
Answers to some of these questions may begin to rise as marketing begins for the film and more outlets release information about Madame Web, but some of these mysteries may remain secret until the official theatrical release. But for today, we should celebrate incredible heroes like Julia Carpenter and Anya Corazon heading to live-action for the first time.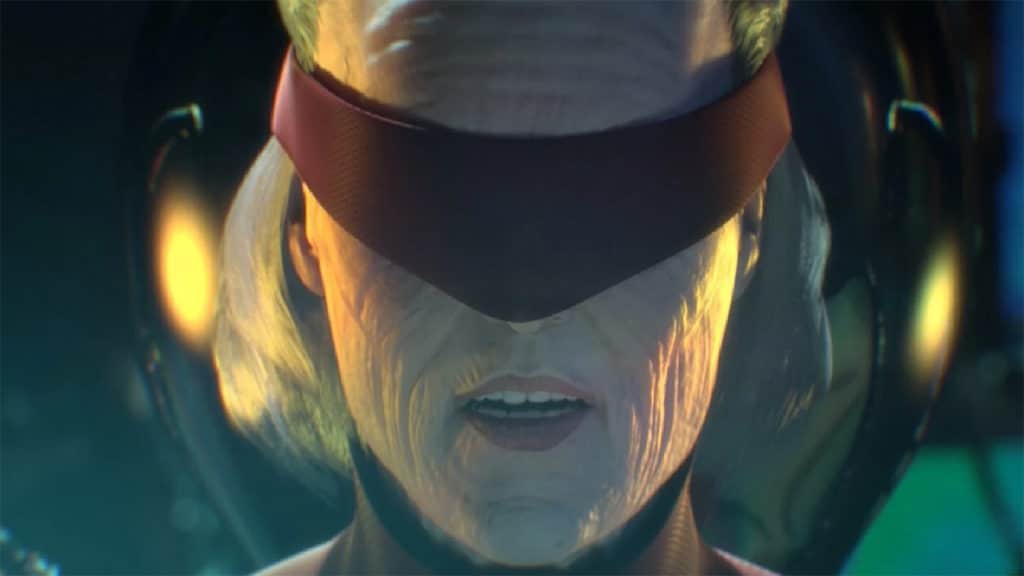 Madame Web opens on October 6, 2023. Are you excited for Madame Web? Let us know your thoughts in the comments below or on our social media! 
KEEP READING: INTENSE MADAME WEB SET PHOTOS CAPTURE PIVOTAL MOMENT IN HER ORIGIN STORY
Source: The Cosmic Circus