It's been more than a year since the credits rolled for the mind-shattering finale of Season 1 of Loki, where after a shocking cliffhanger, instead of a post-credits scene, audiences were treated to a Season 2 confirmation.
However, since then there have been no meaningful rumors, leaks, or official updates for the second season of the series. We did recently receive confirmation at San-Diego Comic Con that the second season would premiere on Disney Plus near the end of Summer in 2023.
RELATED: BLINDSPOTTING'S RAFAEL CASAL JOINS SECOND SEASON OF HIT MARVEL SHOW
Now finally after production officially began on June 6th in London, new set photos from the series have made their way online. These photos don't give many hints to what is going on, leaving us to theorize as to what may be happening in the images. Season 1's final few minutes left Sylvie and Loki separated, He Who Remains dead, a TVA redecorated with Kang the Conqueror, Mobius, and the TVA forgetting Loki and an infinite amount of Kang variants to worry about.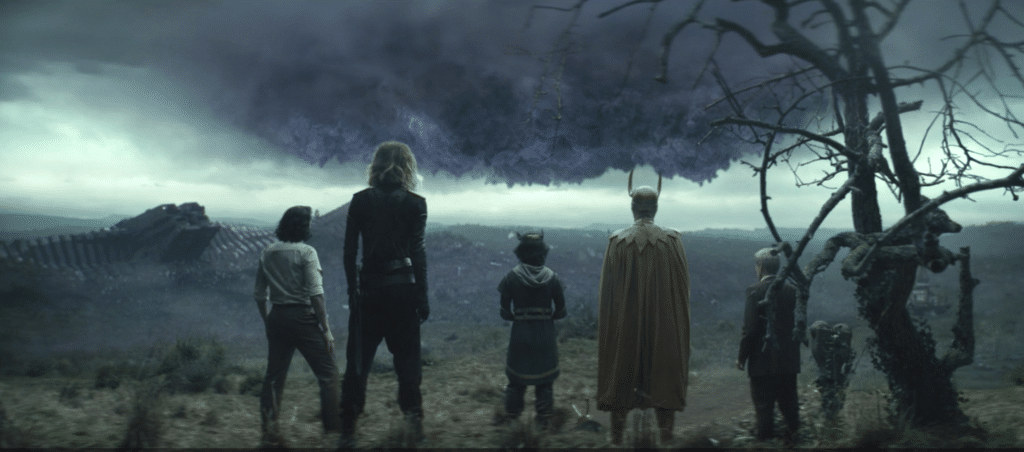 What Are Sylvia & Loki Up To In Season 2?
This first set of photos are from a McDonald's and give us our first look at our favorite trickster and Sylvie together in the season. Even though the series is known for its weirdness, these set photos still stand out. Sylvie is dressed in her costume from Season 1 but is now damaged and with a coat on top, while Loki is in a suit. The McDonald's looks like it was redecorated to have a 1970s/80s aesthetic. It will be very interesting to see how the two got there after their separation at the end of Season 1.
Mobius Returns
These second set of photos give us a look at everyone's favorite Owen Wilson character, Mobius M.Mobius. The last we saw of Mobius was him trying to understand who Loki was, after what looked like a TVA reset due to Sylvie killing He Who Remins and releasing an infinite amount of Kang Variants into the TVA. This begs the question if we'll finally get to see Mobius riding his Jetski in the second season? Belive it or not but these photos do give us a hint to that, as the second video taken by a fan shows Loki outside Ace Cafe.
What's more intriguing is the poster beside the café for piranha, a jet ski brand. This is most likely a tease to the billions of Mobius fans out there, but could mean that we see Mobius riding a jet ski sometime in the season.
Kang The Conqueror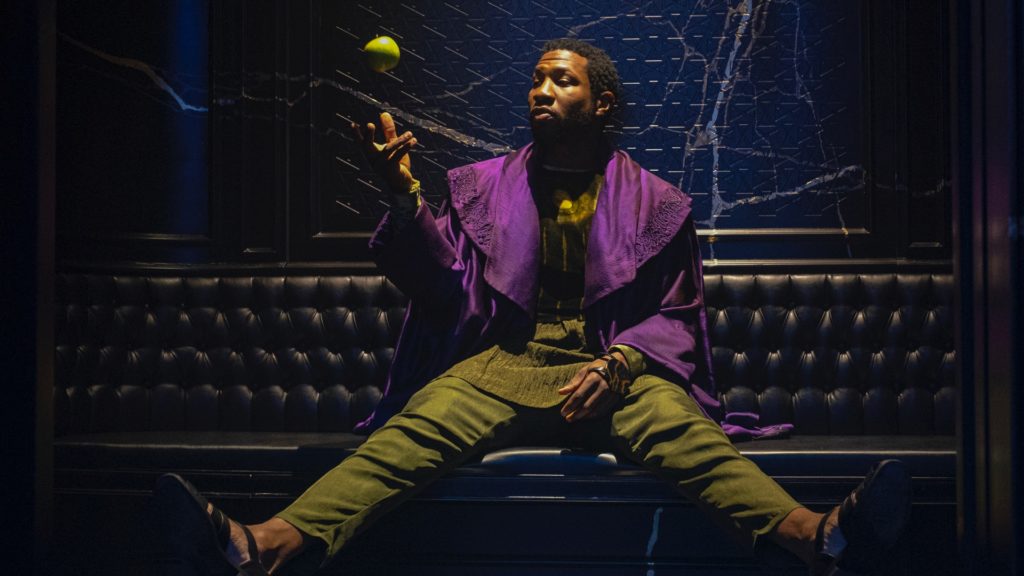 Loki Season 1 ended of by introducing us to a Kang variant and then having the Kang the Conqueror take over the TVA. Jonathan Major is set to return to the role with Ant-Man and The Wasp: Quantumania. It is possible that the variants in these 2 projects are different but it is very possible that they are the same. So it will be interesting to see how the third Ant-Man installment furthers the Kang storyline started in Loki.
At SDCC it was announced that our next Avengers film would be titled Avengers: The Kang Dynasty, so it is clear that Kang is the next Thanos of the MCU. Quantumania and Season 2 of Loki should be the most direct continuations of the storyline in the MCU. It is still quite unclear how the 2 projects will connect and if we may see Loki, Sylvie or Mobius in Quantumania.
READ MORE: NEW SET VIDEO & PICS FROM SEASON 2 REVEAL MORE MYSTERY