Marvel's First Family, the Fantastic Four, may have found a new director in WandaVision director Matt Shakman. 
Per The Direct, Shakman has signed on to direct Marvel's currently untitled Fantastic Four reboot scheduled to stretch its way into theaters on November 8, 2024.  Jon Watts (who directed the Tom Holland-led Spider-Man trilogy for Marvel from 2017-2021) was previously set to direct the film but chose to bow out in April 2022 so he could take a break from mega-blockbusters.
RELATED: NEW SPIDER-MAN: ACROSS THE SPIDER-VERSE TOY LEAK GIVES DETAILED LOOK AT 3 NEW SPIDEYS
When Jon Watts exited the project, various big-name directors like John Krasinski and even Steven Spielberg were being thrown around to replace him.  Reportedly, Marvel head Kevin Feige desired a more hands-off approach to the Fantastic Four movie similar to Doctor Strange In the Multiverse of Madness (which was largely praised for director Sam Raimi's distinct direction and approach). 
Names like John Krasinski and even Steven Spielberg were thrown around, but never confirmed, and while Shakman is yet to be officially confirmed, sources via The Direct state that Feige will officially announce Shakman as the director during the company's D23 expo this September.
What's Next For Fantastic Four?
Shakman previously collaborated with Marvel directing their hit DisneyPlus series WandaVision, which functioned as both a love letter to television sitcoms of the past and a family drama about grief.  I imagine Shakman's ability to balance the fun, lighthearted nostalgia of sitcoms with the steadily increasing darkness around Wanda Maximoff's grief and love for her family is what put him in Feige's sights.  Given that the primary appeals of the Fantastic Four has always been their familial bond and their cosmic adventures, Shakman's work on WandaVision suggests he could be a slam dunk for shepherding Marvel's First Family into the MCU. 
It also helps that he's directed episodes of It's Always Sunny in Philadelphia, Fargo, Game of Thrones, and Succession, all of which center around dysfunctional family dynamics in one way or another.  On the film side of things, he also has Apple TV's Godzilla and the Titans coming up as well as Star Trek 4 for Paramount, so we'll be seeing plenty of his directorial skill in the coming years.
The Fantastic Four may have encountered plenty of cosmic threats and Lateverian dictators, but their biggest challenge has ben connecting with critics and audiences on the big screen. The first film based on the team, entitled The Fantastic Four, was produced the beloved cinematic shlock master Roger Corman specifically so that co-producer Bernd Eichinger could maintain the rights to the characters. The film was never meant to be seen, but has since found its way into the public eye via bootlegs.
The next film version came in 2005 simply titled Fantastic Four, this time helmed by director Tim Story and starred an A-list cast including Ioan Gruffudd, Jessica Alba, a pre-Gotham Michael Chiklis, a pre-Captain America Chris Evans, Julian McMahon, and a pre-Scandal Kerry Washington.  While critics weren't kind to it, the film was financially successful enough for a sequel, subtitled Rise of the Silver Surfer, to hit screens in 2007 with plans for a 3rd installment and Silver Surfer spinoff canceled after the sequel's underperformance. 
Then came Josh Trank's 2015 reboot, colloquially known as Fant4stic and again starring an A-list cast that included Miles Teller, Kate Mara, a pre-Black Panther Michael B. Jordan, Jamie Bell, Toby Kebbell, and the late great Reg E Cathy.  With this MCU film being the fourth time out for the franchise, one can only hope that this one will connect with both fans and critics alike.  Marvel has made more niche characters into household names before (hello Iron Man and the Guardians), so they should be able to do it with team as revered as the Fantastic Four. 
We'll find out when Fantastic Four flames on in theaters November 8, 2024.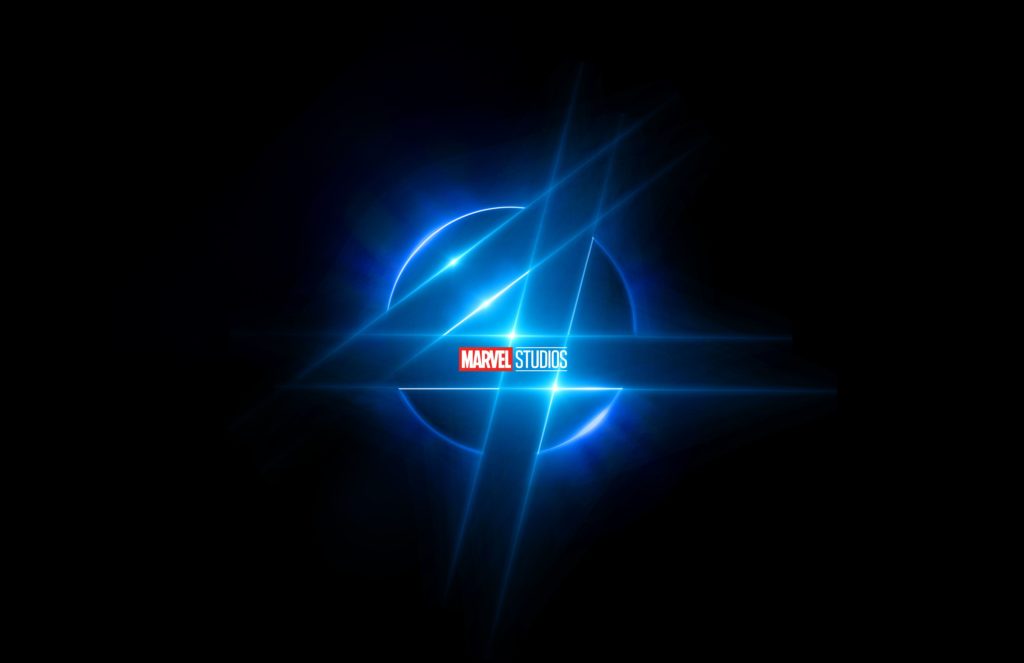 Do you think Matt Shakman is a good choice for Marvel's Fantastic Four movie?  What did you think of the previous films based on the iconic characters?  Are you excited to see them enter the MCU?  What's your favorite episode of WandaVision?  Let us know in the comments below and on our Twitter.
KEEP READING: GIANCARLO ESPOSITO REVEALS WHICH MARVEL CHARACTER HE WANTS TO PLAY
Source: The Direct