Mighty Ducks Game Changers leans into the legacy of the Mighty Ducks with a group of kids learning not only how to be champions, but a true team. In the first season this group of misfits bans together under the tutelage of Gordon Bombay eventually becoming a fantastic team. Now, season two introduces a new challenge for the Ducks with a new intense coach and countless hardcore hockey players.
The Illuminerdi had the opportunity to speak with the stars of the Disney Plus series about what fans will see in the new season. In our exclusive interview, Mighty Ducks Game Changers star Taegen Burns talks about how the Mighty Ducks grow from season one to season two not only as a team, but as individuals.
"I think that the team has grown a lot, especially the individual characters. In the first season, we were all still trying to get to know each other and still forming that friendships between everyone and that team. And I think in this season we kind of have that formed and now we're all sticking together still and we're going to this team and we all have each other's backs and we know that, that's for sure. That's no doubt."
Mighty Ducks Game Changers also has some interesting new additions, including not only the intense coach and leader of Epic hockey camp, but a new player as well. We spoke to Maxwell Simkins about the newest addition to the team Coach Cole's son Jace, played by Naveen Paddock. Simkins talked about how Jace doesn't seem to fit the Ducks mentality, but they find he may have more in common with them than they think.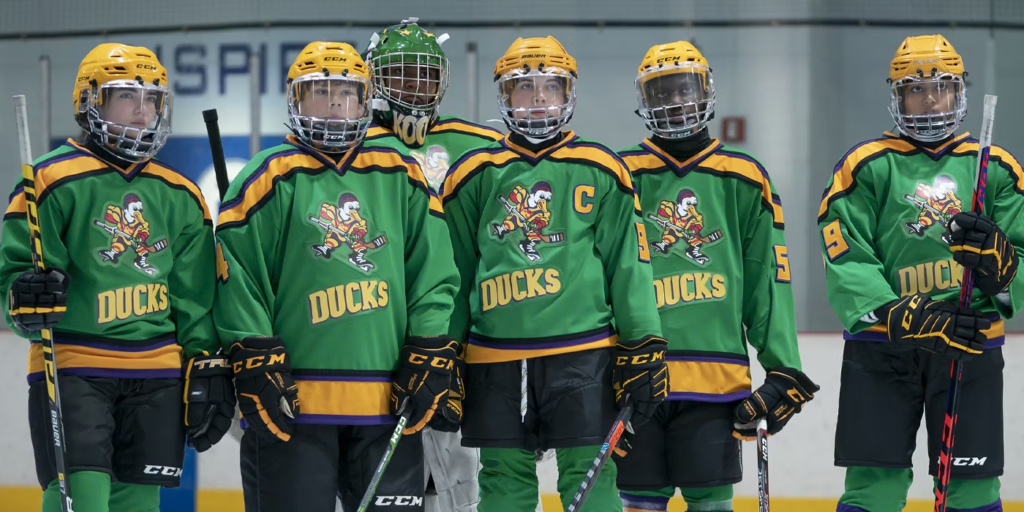 "At first, I don't think he even does. I think Nick has his doubts. I think everyone has their doubts at first because he's not… This is the squad and he doesn't even want to be part of the squad, so it's like why, should we let him in? Everyone eventually realizes, especially Sofi, they really realize he is somewhat just as much of an outsider as the Ducks are. So we realize he's kind of one of us."
RELATED: SPIRIT HALLOWEEN: THE MOVIE: A TWEEN-FRIENDLY SPOOKFEST
Jace isn't the only new addition that has a hard time fitting in initially. Coach Cole has a very different perspective when it comes to hockey then the beloved team which causes a major clash between the Mighty Ducks and Coach Cole. While Coach Cole may not have left a great first impression on the players over the course of the season, the Ducks and Cole are sure to learn important lessons from each other.
MIGHTY DUCKS GAME CHANGERS STARS TALK ABOUT THE INTENSE NEW COACH COLE
The young stars of Mighty Ducks Game Changers talk about Coach Cole and how the team feels about their new leader:
De'Jon Watts starts, "Coach Cole did not leave a really good impression on me. He's very intense. All he cares about is work, work, work, eating healthy, more work, work, no fun, and even more work."

Luke Islam continued, "Koob hates him. I mean literally [inaudible 00:05:40] Koob's only hope for this camp was, I get to be with all my friends and we're going to be a team and we're going to keep on playing hockey together. And Coach Cole literally says in the first episode, "No. You're all not a group here. You're all for yourself." Which is, I think, Koob's biggest nightmare in the entirety of the world."
RELATED: THE MIGHTY DUCKS GAME CHANGERS: JOSH DUHAMEL TO REPLACE EMILIO ESTEVEZ IN DISNEY PLUS SERIES
Taegan's character, Maya, manages to make Epic work for her in a way many of the other players aren't initially able to. She shares her character's first thoughts about having a new coach with a completely different mentality then the Ducks are used to.
Taegen Burns explained, "I mean, I think that at the beginning she was kind of like, "Okay, wow, he's terrifying." I mean I think that all of the Duck's reactions to seeing him at first are kind of "What is going on? This is not what we're used to in coaching terms." And I think that it's just a whole new thing for her and it's definitely a little scary at first.

Maxwell Simkins, added "The same thing as everyone said. He doesn't like me very much, especially when we get out of the fast food. He didn't really appreciate that much. But I think like everyone said, the show is about change and friendship, so you never know what the outcome of Cole will end up being."
While Epic may not be what the Mighty Ducks are expecting they will surely leave their mark on the camp, campers, and Coach Cole. While they aren't initially fans of Cole's intense winning motivated training it will be interesting to see how the Ducks and Cole influence and teach each other. The Mighty Ducks have a legacy of showing underdogs finding their strength together and Mighty Ducks Game Changers season two will surely follow the famous motto, "Ducks fly together." How this team grows in season two will be exciting to watch.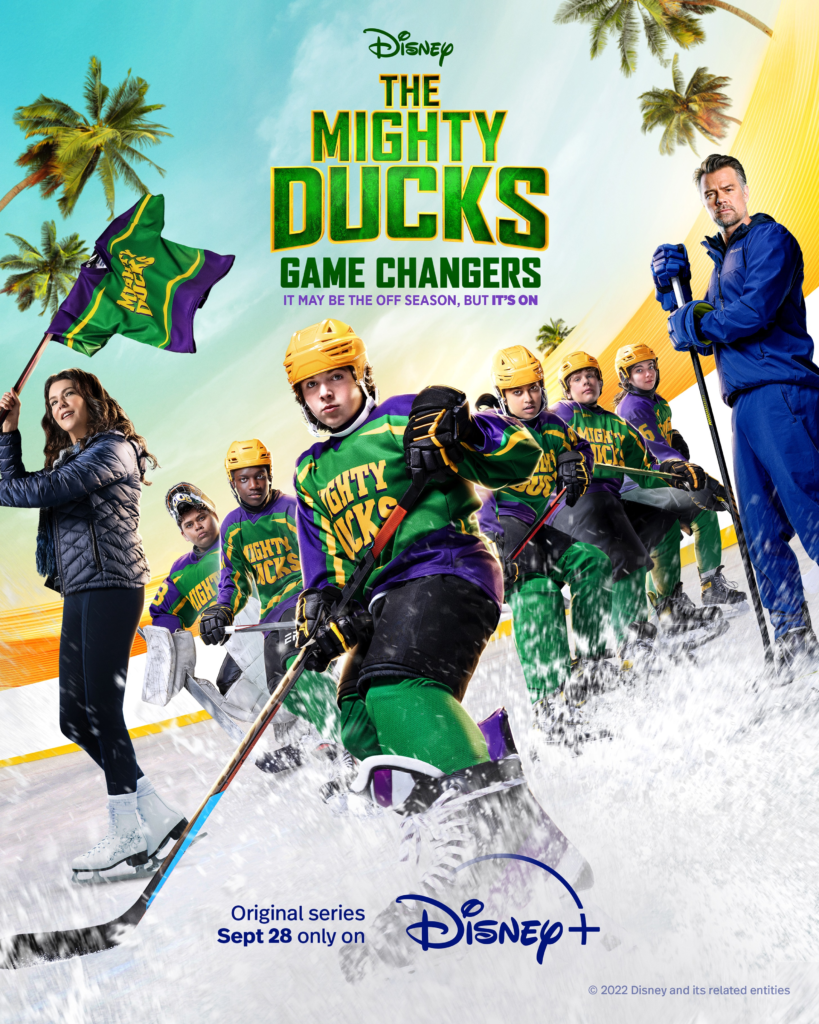 The premiere of Mighty Ducks Game Changers season two is now streaming on Disney Plus with new episodes premiering each Wednesday. Are you a fan of the Mighty Ducks? What do you think about Coach Cole? Are you excited to see how the Mighty Ducks shake up Epic? Leave your thoughts in the comments below or on our social media and check back with The Illuminerdi for more.
KEEP READING: STRANGE WORLD CREATORS REVEAL HOW NEW CHARACTER SPLAT DOESN'T HAVE A VOICE ACTOR AT ALL