Fitting with the spirit of Halloween, Greavard, the new Ghost Pokémon has been revealed!
Who Let the Ghosts Out?
Once again, The Pokémon Company continues the trend of showcasing new Pokémon in interesting, creative ways. Besides the standard trailer reveal, The Pokémon Company has also released a found footage-styled reveal of the new Pokémon. A Naranja Academy student anxiously sets out to make new discoveries for the school's Ghost-Type Pokémon Club. A Gengar startles her, as does a Mimikyu, before finally meeting the mysterious new species.
RELATED: UPDATE: POKÉMON SCARLET AND POKÉMON REVEAL IONO'S SHOCKING PARTNER
Similar to the Hisuian Zorua and Zoroark reveal for Pokémon Legends: Arceus, the narrator spots several familiar Pokémon before finally encountering the new Ghost Type, becoming enamored with its cuteness and apparently losing their life to it. In contrast to the spiteful, baneful foxes, however, the new creature is playful and innocent. This new Pokémon discovered in Paldea is known as Greavard.
Good Greavard!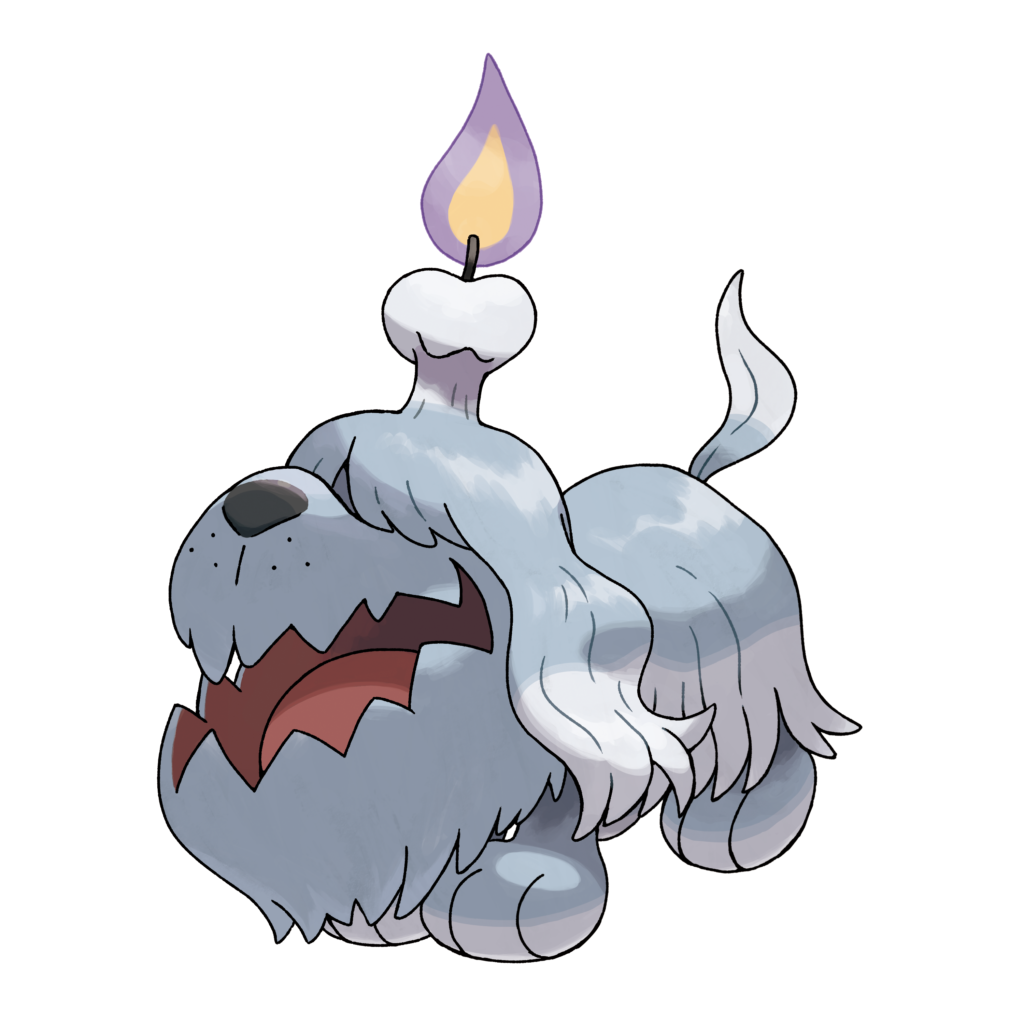 The adorable monster is a Ghost Type, classified as the Ghost Dog Pokémon. It measures 2'0" (0.6 m), weighs 77.2 lbs (35 kg), and has Pickup for its ability. It draws inspiration from long-haired dog breeds, such as the Old English Sheepdog. Greavard's Ghost Type, along with the candle on its head, brings to mind pet cemeteries. Nintendo fans might draw parallels with the Mario franchise's Polterpup, another ghost canine from the same company.
RELATED: POKÉMON SCARLET AND VIOLET RELEASE A NEW EXCITING TRAILER INTRODUCING IONO!
Greavard normally rests underground, immobile. It pokes its head candle out of the ground and lures unsuspecting people with its eerie glow. Once close enough, Greavard leaps out of the ground while letting out a spooky cry. Yet, Greavard does not appear to have any malicious intent while doing this, unlike fellow Ghost Types Litwick and Sandygast.
Although possessing a bone-shatteringly powerful jaw and a life-draining candle on its head, Greavard is a very friendly and affectionate Pokémon. Of all the Pokémon living in Paldea, it is said to be one of the easiest to befriend. Devoting even the slightest bit of attention to it fills its heart with joy and it will follow its caretaker wherever they go. However, Greavard cannot turn off its life-draining power and is completely unaware of it. If Trainers value their life, it is recommended to limit their playtime with Greavard.
RELATED: POKÉMON SCARLET AND VIOLET DEBUT POWERFUL NEW POKÉMON, PICNICS, AND MORE
Greavard's name is a portmanteau of grieve, greaves (residue from rendered animal fat, used as animal feed), briard or Bernard (both dog breeds), and graveyard. The Japanese name ボチ (Bochi) is a play on ポチ (pochi, a common name for a dog), 墓地 (graveyard), and 独りぼっち (hitoribocchi, "lonely"). With only two kana, Greavard is tied with Cleffa (ピイ) and Pawmi (パモ) for the shortest Japanese name. The French name Toutombe combines "toutou" (doggie) and "tombe" (tomb). The German name Gruff is a combination of "Grab" (grave) and "wuff" (woof). Spanish and Italian retain the English name.
Other information on Greavard, such as its stats, movepool, and evolution(s) (if any) are unconfirmed as of writing.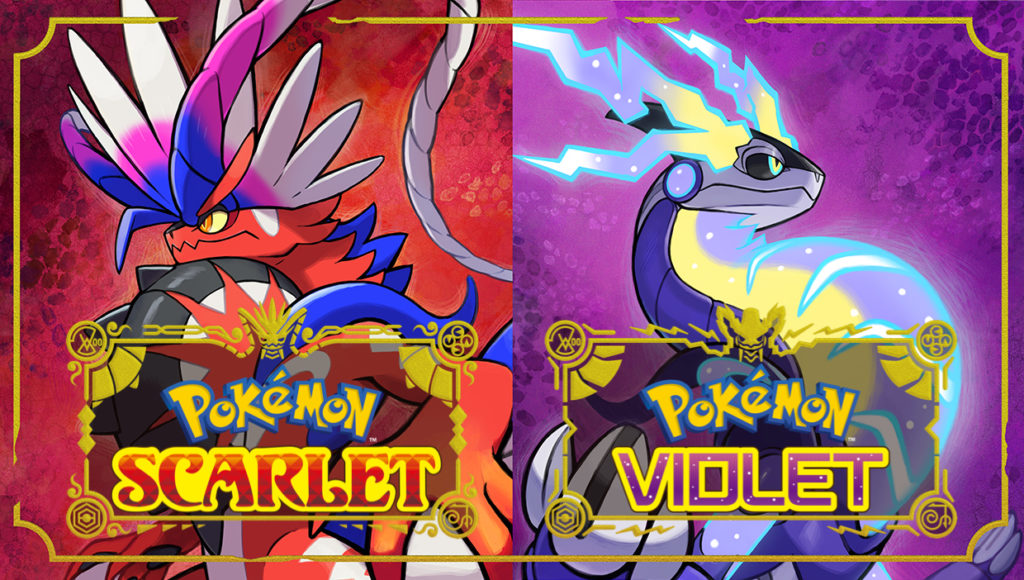 Pokémon Scarlet and Violet are set for a worldwide release on November 18, 2022, exclusively for the Nintendo Switch. Players who purchase the game early can obtain a special Pikachu with the move Fly and the Flying Tera Type, available until February 28, 2023.
What are your thoughts on Greavard? Do you have plans to catch it? Will it be a staple on your team? Let us know in the comments! If you like what you read, there's more where that came from. Follow us on social media so you don't miss a thing, we're always watching.
KEEP READING: DECISION TO LEAVE REVIEW (2022): PARK CHAN-WOOK'S ROMANTIC THRILLER IS SUPERB