Cate Blanchett's Hela is set to re-enter the MCU in a new way.
Marvel Studios has had a good year. Kevin Feige, the head of the studio revealed a ton of exciting new projects at both the San Diego Comic-Con and D23 convention. In the next few years, we will be getting two new Avengers films, a new Daredevil series, and a fourth Captain America film. We haven't even talked about a ton of yet by Marvel unannounced projects like a Wonder Man series starring Aquaman star Yahya-Abdul Mateen II as the titular hero and a Nova project. And we definitely can't forget Hugh Jackman's glorious return as Wolverine in the highly anticipated Deadpool 3.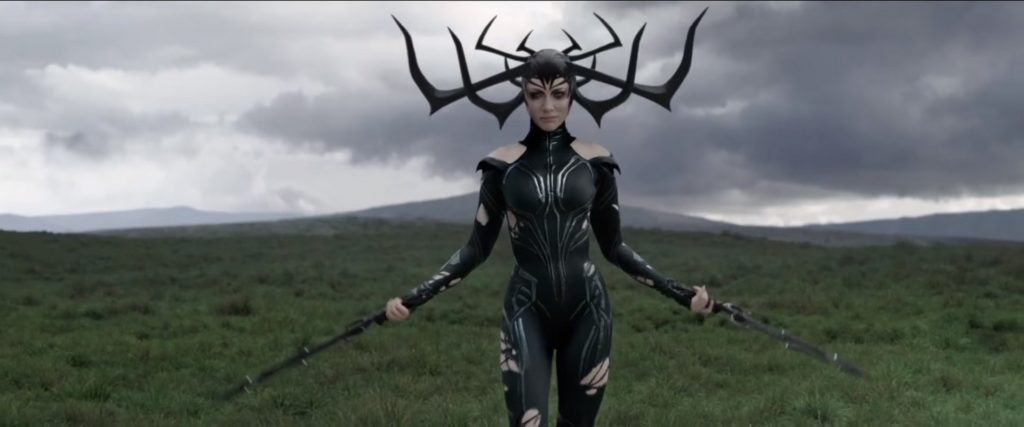 But with all these exciting live-action news many people forget that the first row of big announcements was in regards to Marvel's animation line-up. On the day before Marvel Studios' big live-action panel at SDCC, Head of Marvel Studios animation Brad Winderbaum revealed a ton of exciting news for a new form of storytelling in the MCU. Last year Marvel Studios premiered their first ever animated project: the anthology series What If…?. The series explored multiple famous events in the MCU if they would have happened a little differently.
RELATED: SPIDER-MAN FRESHMAN YEAR: DETAILED BREAKDOWN OF MARVEL CHARACTERS COMING TO ANIMATED SERIES: EXCLUSIVE
Back to Winderbaum's presentation, he announced that Marvel Studios will grow their animation efforts with X-Men 97 a continuation of the beloved original animated series from the '90s, as well as a new animated Spider-Man show called Spider-Man: Freshman Year. Both series have also already gotten Season 2 renewals. Another show that was announced is the What If…? spin-off Marvel Zombies, which continues the story of Episode 5 of the original show's first season. This limited series will consist of only 4 Episodes. Winderbaum also presented the I am Groot short-film series, which already hit Disney+ back in August.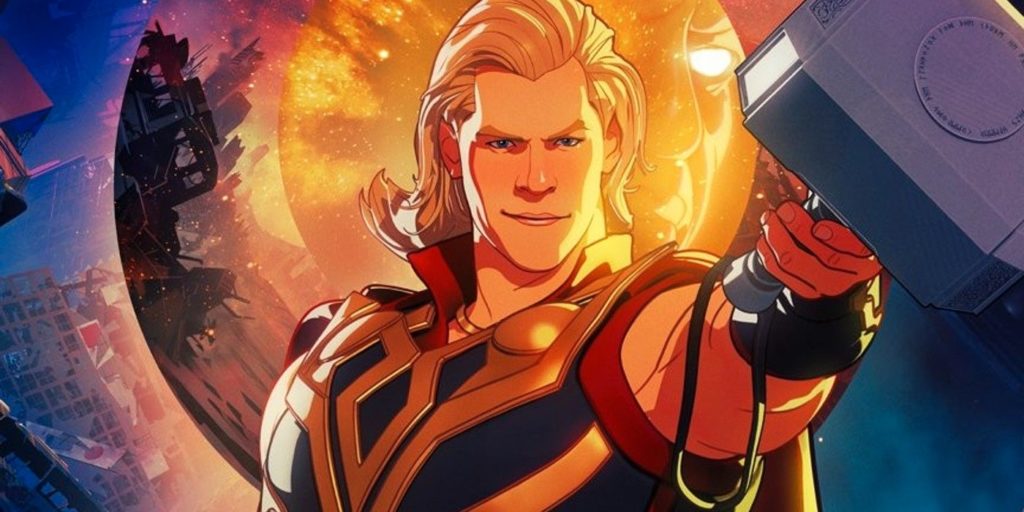 While attendees got to see a lot of early concept art for all that newly announced shows Marvel also presented the trailer for the second season of What If…? and while we don't know too much about all the different scenarios we know now that a familiar MCU villain will return in the show
RELATED: 'WHAT IF…?' SEASON TWO: EXCITING PLANS REVEALED AT SDCC 2022
CATE BLANCHETT'S COMING BACK TO GIVE YOU HELA
According to the Disney blog LaughingPlace, director Bryan Andrews revealed during a LightBox Expo panel that Cate Blanchet has joined the voice cast of What If…? Season 2 to reprise her role of Hela. Andrews did seemingly tease that one episode is dedicated to the character and that it will show a side of her that wasn't shown in Thor: Ragnarok. Sadly, nothing from the panel was recorded, so we don't have direct quotes to decipher.
Cate Blanchett played the role once before in Taika Waititi's film. She is the villainous sister of Thor and Loki and was freed from her prison after Odin's passing. She then fought her brothers and crushed Thor's hammer before punishing them to Sakaar as they were trying to escape through the Bifrost. She then went on to kill 4 members of Thor's Warriors Five and conquered Asgard. Thor then managed to defeat her with the help of Valkyrie, Loki, and Hulk but lost an eye in the fight. Hela was then ultimately killed by Surtur, who destroyed Asgard.
It is unknown in how many episodes Hela will appear, but according to some leaks there will be an episode where Asgard is at war with the Ten Rings clan, so this would seem like a good place for Hela to show up.
RELATED: WHAT IF…? SEASON 2 WILL ADD MCU PHASE 4 FILMS TO THE MIX
I was one of the (seemingly) few people who enjoyed What If…? While the scenarios could have been a bit more creative and abstract, I still had a pretty good time with every episode. So obviously it's great to hear that the voice cast keeps getting big additions. I'm excited to see what Season 2 has in store for us.
What If…? Season 2 is set to premiere on Disney+ in early 2023.
What do you guys think? Do you like the show? Are you looking forward to seeing Cate Blanchett return? Let's discuss everything in the comments down below and on our Social Media.
KEEP READING: THE MANDALORIAN SEASON 3: NEW RUMOR ABOUT RELEASE DATE FOR POSSIBLY THE GREATEST STAR WARS SERIES HAS ARISEN
Source: LaughingPlace