Titans Season 4 premiered with two mildly entertaining but ultimately frustrating episodes of DC television. 
Titans is a strange story from the live-action side of the DC Universe. It was originally created for DC Universe, a streaming service which no longer exists. The mature TV series adapts the "Teen Titans" franchise with a gritty edge. Controversially, Dick Grayson even said "F**k Batman" in the first Titans trailer. More importantly, the former Warner Bros. administration responsible for creating Titans had an hypocritical policy against cross-medium franchise dilution. 
RELATED: SUPERMAN RETURNS! BLACK ADAM'S FIGHT WITH SUPERMAN SHOULD ADAPT THIS DC EPIC
Under the old WarnerMedia rules, their most famous characters were often (but not always) blocked from use in television. This is why when Joker murders Jason Todd in Titans Season 3, we never see the villains face, and why no actor was officially cast in the role. This issue of studio interference rears its ugly head again multiple times in the premiere of Titans Season 4. 
TITANS SEASON 4 GUEST STARS ARE HELD BACK 
The first episode sets up a guest appearance for DC's most beloved characters, only to rip the rug out the from underneath us time and time again. Lex Luthor, Bruce Wayne and Superman, all come into play, but the heroes seriously disappointed. The highlight is Titus Welliver, who plays a convincing, chilling, calculated version of Lex Luthor. This version of Lex is unique in live-action thanks to his relationship with Superboy and the dark arts.
Conner Kent is the focal point of the two-episode premiere, along with Raven. Raven's powers have been acting haywire, and Conner Kent's relationship with his father(s) is examined on a surface level. Raven's transformation at the end of the second episode happened so soon and instantaneously, not unlike Jason's turn to Red Hood last season. It was shocking, but is there depth behind that shock factor? 
RELATED: DOCTOR DOOM IS NOT IN WAKANDA FOREVER, BUT A NEW RUMOR CLAIMS HE WILL ARRIVE IN FANTASTIC 4
Titans has a bad habit of jumping the shark, and they haven't learned from their mistakes yet. On the bright side Dick Grayson and Starfire are finally coming into their own, and the performances by Brenton Thwaites and Anna Diop are very engaging. Beast Boy's arc feels tacked onto these first two episodes, although a deeper connection to the bloody overarching plot is heavily teased. 
TITANS SEASON 4: THE ENSEMBLE IS UNBALANCED 
Tim Drake's training as Robin is off to a mediocre start, but there's still many episodes to come throughout Season 4. A queer romance with Bernard, a STAR Labs employee is teased, but only briefly. Hopefully they commit to that romantic angle for Tim, and then deliver a compelling love story.
Sebastian Sanger, played by Joseph Blood, is slowly being set up as one of the big bads in Titans Season 4. Right now, he is just a mobile game developer with big ideas and a knack for truly unsettling speeches. But visions of Blood and the loss of a loved one are proving to be a dark influence on Sebastian. Morgan plays the character well. Despite a peculiar new backstory and limited screentime, his twisted tale left a lasting impact.
RELATED: BLACK ADAM: ALDIS HODGE ON HIS VERSION OF HAWKMAN & HIS SUPERHEROIC PERSPECTIVE OF JUSTICE
May Bennett, played by Franka Potente is positioned as a force more powerful and threatening than even Lex Luthor. She therefore has some big shoes to fill, but her unnerving and violent story so far shows a lot of promise.
TITANS SEASON 4: WHERE ARE THE OTHER HEROES?
Fan-favorite characters like Red Hood, Ravager and Wonder Girl are nowhere to be found in the Titans Season 4 premiere. Those characters diverged from the main team in previous season finales, so they may return later during this new season. Their absence is felt, but the smaller Titans team does make for a tighter story with better pacing. 
RELATED: TITANS SEASON 4: FRESH FIRST LOOKS AT JINX, BROTHER BLOOD & MOTHER MAYHEM 
The first two episodes of Titans were a mixed bag. One action sequence with Starfire was phenomenal, while fights against Mother Mayhem and a group of ninjas played out rather illogically. The new horror aesthetic was pleasantly creepy, but the writing at the heart of Titans Season 4 left a lot to be desired.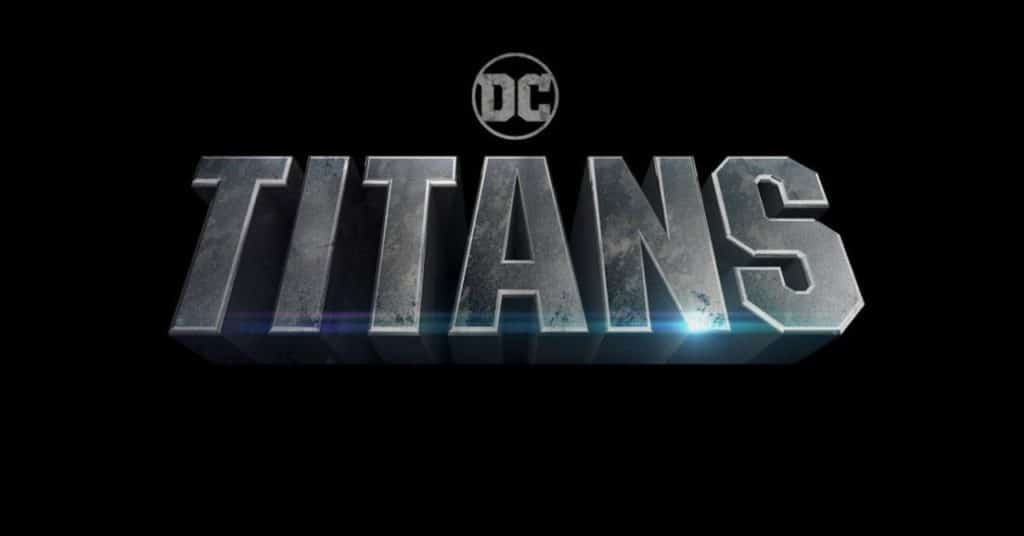 What did you think of the Titans Season 4 premiere? Let us know your thoughts in the comments below or on our social media!
KEEP READING: DC STUDIOS: 7 CANCELED DC MOVIES THAT JAMES GUNN & PETER SAFRAN SHOULD REVIVE