One Piece Odyssey has released a new trailer for the upcoming release featuring the Straw Hat crew of the popular anime video game. The Water Seven release trailer gifts fans and gamers a sneak preview of the role-playing game published by Bandai Namco. The adventure will see Luffy and his crew mates stranded on a mysterious island, which will test the bonds of friendship. Various editions of the game will also be available, with a Pre-order bonus and adventure expansion pack upcoming.
One Piece Odyssey is an RPG project to commemorate the One Piece brand's 25th anniversary. This JRPG game will allow players to experience quests and dungeons with the new Dramatic scene system, which will pitch them against unexpected and random scenarios. The game will also feature the members of the Straw Hat crew as playable characters, including Luffy, Zoro, Nami, Usopp, Sanji, Chopper, Robin, Franky, and Brook. The story will dive back into past events with a nostalgic but fresh original storyline for players to enjoy.
One Piece Odyssey tests the crew's friendship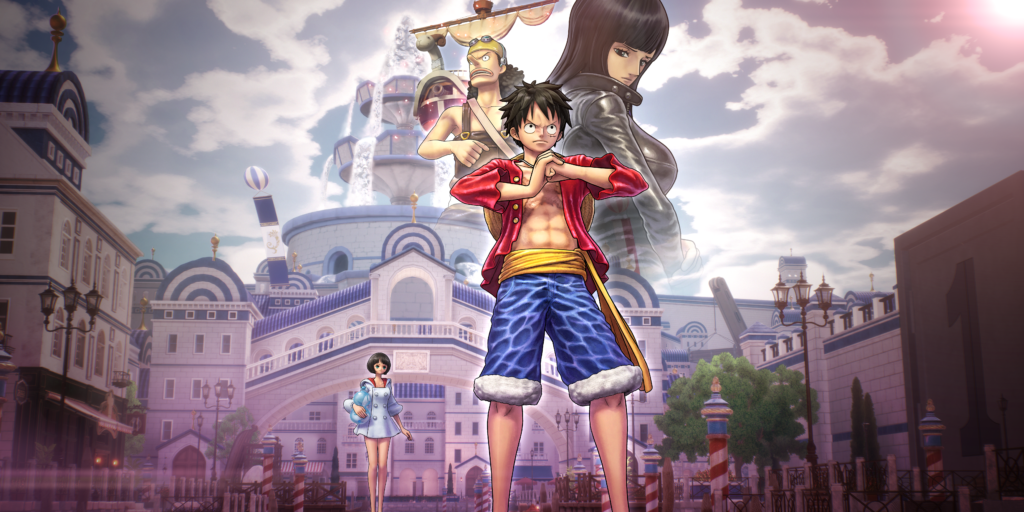 In ONE PIECE ODYSSEY, players will embark on an adventure with Luffy and the Straw Hat Crew as they are trying to regain their lost powers. To do so they will visit "Memoria", a world built from the memories of their previous encounters, leading them to go back to important locations in their history such as Alabasta and Water Seven.
In this adventure, you will experience a new story of the Straw Hats, with a focus on Usopp and Robin. This quest will lead them to see familiar places like the Gallery-La Company or faces like Franky's gang, Iceburg, Aokiji and some of the CP9 members like Lucci and Kaku. But while places and situations can look and feel familiar, nothing is as it exactly was in these memories and players will see some differences with the story they know and love. 
RELATED: ANIMATION IS FILM FESTIVAL REVIEW: ONE PIECE FILM RED IS A MUSICALLY EPIC, ACTION-PACKED, EMOTIONAL THRILL RIDE
Produced by Toei Animation and based on the top-selling manga title of all time by creator Eiichiro Oda, the One Piece series first premiered on Japanese TV in October 1999 and follows Luffy and his Straw Hat Crew on their epic quest to find "One Piece", the legendary treasure of the former King of the Pirates, Gol D. Roger. Today, One Piece is now a global franchise that encompasses 15 feature films including the recently released "One Piece Film Red," home videos, video games, and an ever-growing catalog of licensed merchandise that includes accessories, toys, games, novelties, furniture, housewares, apparel and more.
The story will be so compelling as Luffy searches for his crew with epic combat and new foes to stand against. The visuals seen in the trailer will certainly make this game the ultimate One Piece experience. It is fantastic to see that so many characters will be playable in this new RPG game and the test of friendship will see iconic moments revisited. The Water Seven trailer shows the amazing assortment of foes and challenges in a nostalgic package, and any fan is going to love exploring all it has to offer.
RELATED:  ONE PIECE FILM RED TICKETS ON SALE NOW AND ENGLISH DUB CAST & GORGEOUS MOTION POSTERS REVEALED
ONE PIECE ODYSSEY is slated to release on PlayStation 4®, PlayStation 5®, Xbox Series X|S, and PC on 13th January 2023. The game is currently available for pre-order, which will come with bonus content featuring the travelling outfit set and other additional items. A Deluxe pack and adventure expansion pack will also be available with various in-game perks.
For more information on ONE PIECE ODYSSEY visit the official page. For other BANDAI NAMCO Europe products, visit our website, follow us on Facebook or Twitter, or subscribe to our YouTube channel.
What do you think of One Piece Odyssey? Are you excited to explore the Water Seven? Will you be getting the pre-order bonus or additional content for the upcoming release? Let us know on social media, or in the comments below, and keep following The Illuminerdi for more Bandai Namco releases. 
©Eiichiro Oda/Shueisha, Toei Animation
©Bandai Namco Entertainment Inc. 
KEEP READING: ONE PIECE: 10 PIRATES WITH THE CRAZIEST BOUNTIES REVEALED SO FAR