I seem to like films that bathe in excess but aren't overindulgent, which is probably why I didn't like BARDO, False Chronicle of a Handful of Truths, but I loved Damien Chazelle's Babylon. It may be too long for its own good, but an incredible three hours of pure opulence and debauchery ranks high in 2022's pantheon of maximalist cinema.
Audience members who are looking for a quiet, and composed period piece on 1920s Hollywood with modern cinema's biggest stars, Brad Pitt, Margot Robbie, and Tobey Maguire, to name a few, will hate it. 
RELATED: BABYLON TRAILER: DAMIEN CHAZELLE'S HOLLYWOOD EPIC GRACIOUSLY DELIVERS ELECTRIFYING TRAILER
BABYLON IS NOT A LOVE LETTER TO MOVIES, BUT A CELEBRATION OF LIFE IN 1920S HOLLYWOOD
The opening scene of Babylon, an elephant defecating on the camera and covering its lens, sets the tone for the rest of the movie: a drug-crazed, absolutely bonkers visual and aural spectacle. If you thought the shot of an elephant taking a literal shit at the audience was terrible, you're in for three long hours. Almost immediately after, someone urinates on one of the film's many side characters, and we're into the movie's big bacchanal, where all drugs are available to consume. The elephant mentioned above ruins the party's mood, and everyone goes crazy. 
That's where we meet our protagonists: Manny Torres (Diego Calva), Nellie LaRoy (Margot Robbie), and Jack Conrad (Brad Pitt), who will go through the ups and downs of the most significant technology shift in Hollywood history – where movies started to talk. Of course, the star system becomes imbalanced. Stars that used to perform well in silent pictures don't do very well in talking ones, and we get to see Conrad and LaRoy's downfalls. It's, at times, gut-bustlingly hilarious but also amazingly tragic. There's a lot of great stuff that Chazelle packs in his 189 minutes, and it's a shame the film ends in such a cynical way. 
I won't spoil it, but it seems Chazelle fundamentally misunderstands what made Singin' in the Rain such a timeless classic, and it almost tarnished the entire experience for me. At least, Chazelle appears to think the audience didn't "get" Singin' in the Rain and tries to force his perspective of the film on them when it actively makes his quest for maximalist filmmaking feel dishonest and smug. Chazelle has never been an arrogant filmmaker, yet veers in his indulgence for the first time in his career during the film's final act, particularly in how Manny watches Singin' in the Rain alongside a sold-out crowd. 
The director has always portrayed himself through Andrew Neiman in Whiplash, Seb Wilder in La La Land, and Neil Armstrong in First Man. You can always see some of Chazelle's struggles in the characters he highlights on screen. In that regard, Manny is Chazelle, who aspires to hit it big in Hollywood and work on movie sets alongside the studio system's most prominent stars. 
BRAD PITT GIVES ONE OF THE BEST PERFORMANCES OF HIS CAREER
Babylon features some amazing stars: Pitt, Robbie, Maguire, Jean Smart, Olivia Wilde, Samara Weaving, Spike Jonze, Jovan Adepo, Lukas Haas, Max Minghella, Katherine Waterston, Flea, P.J. Byrne, Eric Roberts, and the list goes on. Many of these stars are there for small cameos, but Chazelle fills Babylon with A-list talent for his journey through the roaring '20s and early '30s, and the actors are all impeccably cast.
Pitt, in particular, gives one of the best performances of his career as Jack Conrad. And we see a lot of Pitt's personal struggles in Conrad, which is probably why he was able to play him so brilliantly. He already has the aura of a washed-up star, looking forward to the future and knowing that it's in the next generation's hands to light up the screen as he did in the past. So to see him play this role feels like he's bidding farewell to an incredible career he had on the silver screen. 
Robbie and Calva are also excellent as Nellie and Manny. However, Robbie seems to have the time of her life enjoying her character's penchant for extreme debauchery, such as taking in large amounts of cocaine and dancing her heart out, fighting a rattlesnake and getting bit viciously in the neck, or projectile vomiting at an "elite" party. She's game for whatever Chazelle throws, giving a magnifying performance. 
Byrne, Maguire, and Jonze brought the most laughs in the picture, especially Byrne, who plays an exhausted assistant director in the movie's best scene. The film's runtime allowed Chazelle to craft an almost twenty-minute scene that depicts the challenges of talking pictures far greater than Singin' in the Rain. You'll have to see it yourself.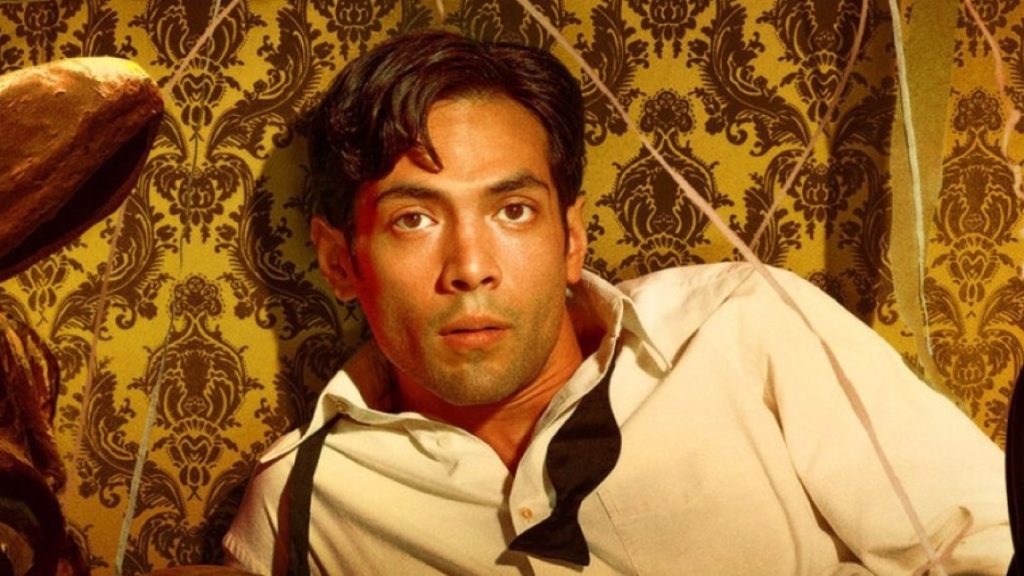 Babylon benefits from Chazelle's refined visual style, Linus Sandgren's sweeping 35mm cinematography, Tom Cross' dynamic editing, and Justin Hurwitz's rousing score. He mixes big, bombastic orchestras with minor recurring themes that are highly reminiscent of Ennio Morricone's Theme in Once Upon a Time in the West. Nellie and Manny's theme is a warped version of Cheyenne's Theme in Once Upon a Time in the West. Play the tracks side-by-side. 
Chazelle also knows how to craft visually stirring images. Amidst the madness, the audience always retains visual interest. Everything is clear for them, whether they want to look at it (one scene involves a lot of vomit, though not as much as Triangle of Sadness), and there are plenty of incredible images to bask in on the big screen, with an impeccable sound mix.
RELATED: BARBIE, STARRING MARGOT ROBBIE, RELEASES GLORIOUS FIRST TEASER
I was lucky to have seen Babylon in Dolby Atmos, which sounded as great as it looked. It's a shame the movie isn't doing as well as it should, but three hours seems daunting for audiences when it's not the MCU, DC, or a tentpole blockbuster. I can't blame them. Many of my friends didn't want to watch S.S. Rajamouli's RRR because of the runtime, even though they were depriving themselves of one of the year's best movies.
Even if Babylon is way too long (the final act drags, no Whiplash-driven pun intended), and its last act could've been shaved down, the film remains an experience to see on the big screen, with a crowd who adores movies that bathe in pure, unadulterated excess. Chazelle has seemingly been a "clean" filmmaker throughout his venture into Hollywood. This is his first maximalist picture, and while it's not perfect, I hope it won't be his last. I score Babylon a 4/5.
Babylon is now playing in theatres everywhere. What did you think? Is it Damien Chazelle's worst film? What is your favorite film by Damien Chazelle? Let us know in the comments below and be sure to follow us on Twitter!
KEEP READING: CHRISTMAS BLOODY CHRISTMAS REVIEW: A HEAVY-METAL HOLIDAY MASSACRE