From Breaking Bad to The Mandalorian to The Boys, Giancarlo Esposito has made a name for himself as a powerhouse actor over the past decade.  Even with all that under his belt though, Esposito has his sights set on another mega-franchise: The Marvel Cinematic Universe.  The role he's after?  The one and only Professor Charles Xavier, aka Professor X, for Marvel's X-Men franchise. 
During a recent interview on The Tonight Show Starring Jimmy Fallon, Esposito made his desire to play Professor X in the MCU clear, as well as being open to portraying the villainous Magneto, or Batman rogue's gallery member, Mr. Freeze:
RELATED: THE MANDALORIAN STAR GIANCARLO ESPOSITO UNEXPECTEDLY CLAIMS SEASON 3 MAY BE COMING THIS SUMMER
GIANCARLO ESPOSITO CAMPAIGNS FOR PROFESSOR X ROLE ON THE TONIGHT SHOW
During his interview with Jimmy Fallon, Esposito noted his interest in not only playing Professor Charles Xavier but also longtime X-Men villain, Magneto. He stated the following:
"I love what Marvel does. I love that the fans can see me in this universe and are proposing not only one character, possibly Magneto, possibly [Mister] Freeze….And the biggest ask is Charles Xavier. But, look, I want to play a good guy. And Charles is smart. He's good. I feel as if there may be some mileage with me and Marvel. I know I love what they do. I know I love creativity. So, who knows what could happen. Keep putting it out there."
Giancarlo Esposito clearly knows how he stands in popular culture. The man has spent the past 10 years or so sinking his teeth into meaty villain roles, so the desire to branch out rather than be potentially typecast is completely understandable. While the Professor X of the comics and television shows isn't a flawless hero, it would be a change of pace for audiences accustomed to seeing Esposito in the bad guy role and for the actor to showcase his range. His natural charisma and screen presence could make for a fantastic Professor Xavier, guiding the MCU's mutants in defending the human race who unjustly despises them.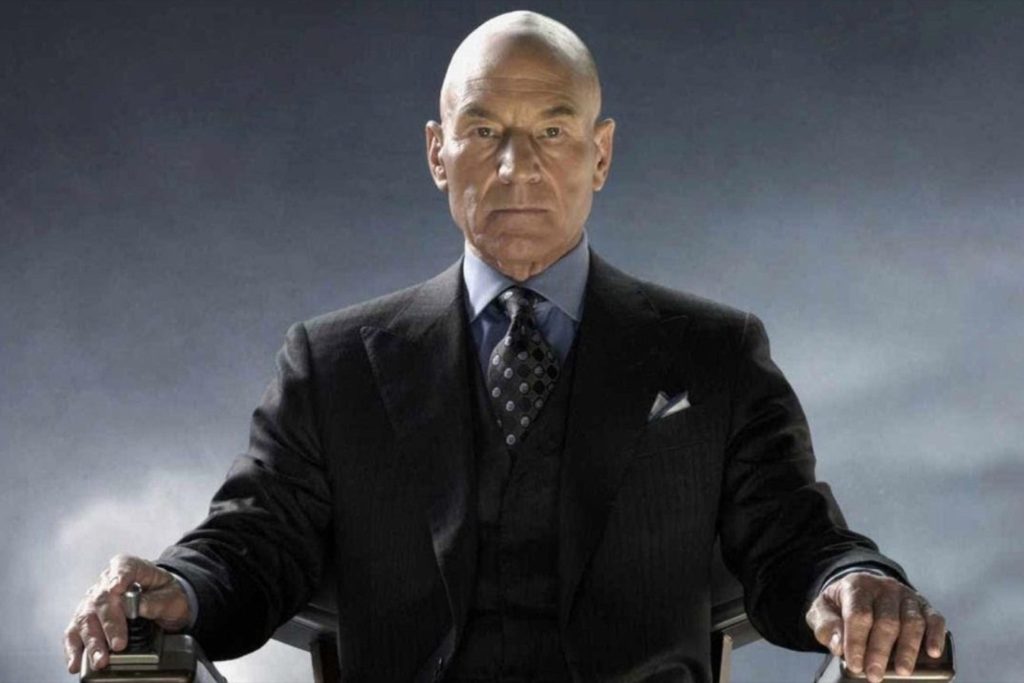 If Professor X doesn't work out though, it's good to know that Esposito is also open to playing the villainous Magneto, Charles Xavier's ideological opposite who firmly believes peaceful coexistence with regular human beings is impossible. Personally, while I feel Esposito could be great as Magento too, I'd be much keener to see his take on Professor X just for the sake of variety among his roles. 
He's one of few actors who is equally well-suited to portray both characters though, so if he ends up being cast in one of them, I'm certain we'll get a great performance from him. And if Marvel doesn't want him, I'm sure Warner Bros. Discovery would love to snatch him up as Batman's most cold-hearted foe.
RELATED: GIANCARLO ESPOSITO TEASES MORE MOFF GIDEON IN STAR WARS' FUTURE
The X-Men film franchise is in an odd place right now. We have Deadpool 3 coming soon, but the official X-Men films ended on a bit of a whimper with X-Men: Dark Phoenix back in 2019. Patrick Stewart's Professor X made a cameo in Doctor Strange in the Multiverse of Madness last year and Ms. Marvel hinted at mutants existing in the MCU, but it's currently unknown how exactly Marvel will introduce the team onscreen. 
Given that Giancarlo Esposito has showcased a collaborative spirit (something that Marvel CEO Kevin Feige has long valued), getting him attached as either Professor X or Magneto would be a major win for the studio as they figure out how the X-Men fit into their ever-ongoing story and how to differentiate their versions of the characters from what's come before. 
Next up, though, for the X-Men film series is Deadpool 3, starring Ryan Reynolds and the returning Hugh Jackman as Wolverine. The film opens in theaters on November 8, 2024. We at The Illuminerdi will keep you updated on any and all news regarding Marvel's X-Men project as it develops. 
What do you think of Giancarlo Esposito's comments on potentially joining the MCU?  Would you want to see him as Professor X or Magneto?  What's your favorite onscreen X-men moment thus far?  Let us know in the comments below and on our social media.
KEEP READING: NEW MCU 'X-MEN' PROJECT POSSIBLY LEAKED
SOURCE: The Tonight Show