Marvel Studios is gearing up for production on Daredevil: Born Again, and if they continue their trend, we could see many lesser-known characters pop up in the show's 18-episode run.
The studio has plenty of villains to choose from for the Disney+ series, including Kingpin, Bullseye, and Elektra, but Charlie Cox has already been there and done that.
Put the classic ones to rest. It's time Cox's Man Without Fear took on a real Marvel villain, Stilt-Man.
CHARLIE COX JOKINGLY SAYS STILT-MAN SHOULD BE IN DAREDEVIL: BORN AGAIN
During the press tour for his Netflix spy thriller Treason, Charlie Cox sat down with Metro, where the conversation quickly took the expected Marvel turn.
He admits to being hesitant to suggest any characters he'd like to see in Daredevil: Born Again because we all know how crazy Twitter and Reddit can get the second any Marvel actor utters another character's name. However, Cox jokingly put forth one obscure character that he thinks would be "ludicrous" to try to bring to the Disney+ series, Stilt-Man.
"The one I occasionally joke about – but I probably shouldn't, because I don't envision a world where it's actually realistic that he shows up in our show – but I've always thought it'd be funny if Stilt-Man showed up. It's such a ludicrous superhero, such a ludicrous villain that I just think it'd be funny if we found a way of doing that without it massively denting our credibility as an authentic truthful superhero show."
Cox has repeatedly expressed how much fun he had playing a more light-hearted version of Daredevil on She-Hulk, which featured him and Jennifer Walters teaming up to stop the ridiculous villain Leap Frog.
RELATED: RYAN REYNOLDS GIVES A HILARIOUS RESPONSE TO HUGH JACKMAN'S TITLE FOR DEADPOOL 3
There are plenty of other comical villains that the Daredevil reboot could pull straight from the pages of Marvel Comics, so why shouldn't Stilt-Man get an opportunity to shine? Marvel Studios managed to include Batroc the Leaper in both Captain America: The Winter Soldier and The Falcon and the Winter Soldier while still maintaining the projects' mature tone.
With good writing behind it, and an even better costume department, there's no reason Daredevil: Born Again couldn't make some ridiculous villains fit into the show.
WHO IS STILT-MAN?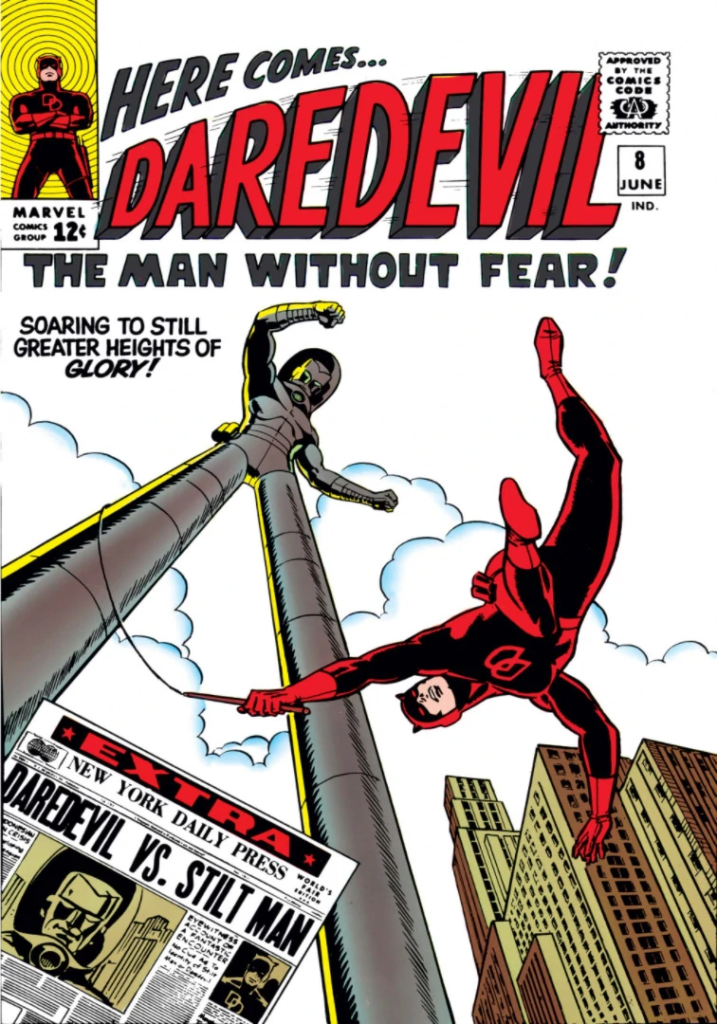 Stan Lee and Wally Wood created Stilt-Man, who first appeared in 1965's Daredevil #8 as Wilbur Day. In typical supervillain fashion, he was a scientist that used his engineering skills to design a pair of extremely long metal legs, which allowed him to stand high above the ground and even tower over some buildings.
While forever hanging in the balance of obscurity, Stilt-Man has faced off against many of Marvel's most beloved superheroes, including Daredevil, Spider-Man, and She-Hulk. He's even teamed up with notable villains like Hobgoblin and Kingpin, so there's one connection Daredevil: Born Again could explore.
RELATED: MARVEL RUMORED TO HAVE OFFERED DANIEL CRAIG A NEW ROLE, TIME TO SPECULATE
During the publisher's Civil War arc, Stilt-Man became a reformed hero under the federal government, but the Punisher executed him, holding him accountable for his past crimes. While the comics eventually brought him back to life, Stilt-Man remains a minor villain for Marvel, but Daredevil: Born Again could give the character his big break, even though we probably won't see him. Netflix's Daredevil did include an easter egg of his classic stilts, though, so never say never.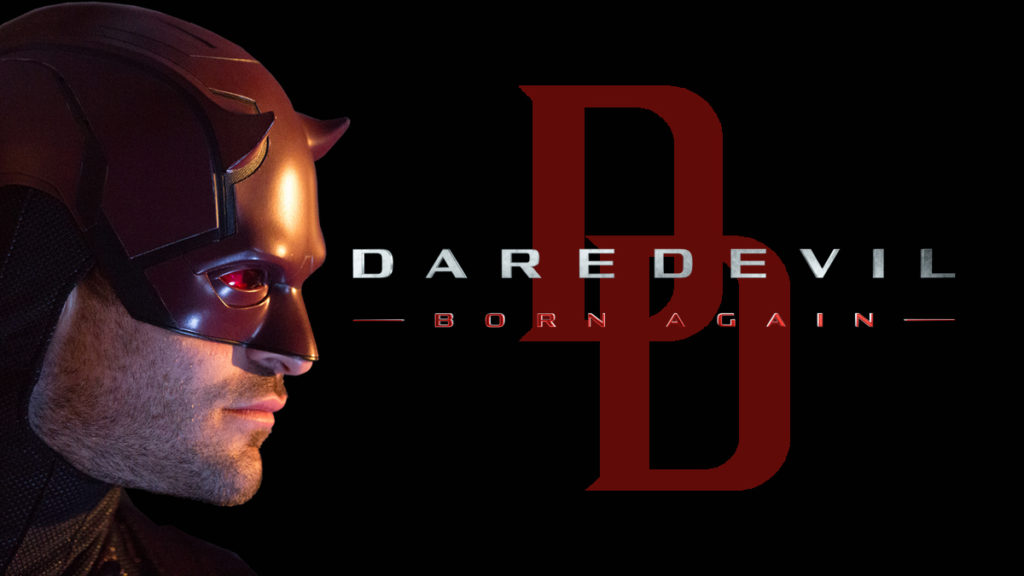 Are you excited about Daredevil: Born Again? Do you think there's room in the show for ridiculous characters like Stilt-Man? What villains would you like to see in the Disney+ series? Let us know in the comments or on Twitter, and check back with The Illuminerdi for more Marvel content.
KEEP READING: THE MARVELS REVEAL ENTIRE WRITING TEAM OF ALL-STARS, BUT NOW I HAVE DOUBTS ABOUT THE MOVIE
Source: Metro & The Direct