When Batman Fails, Will Gotham Follow?  That's the question posed by the new trailer for The CW's Gotham Knights series that hits the airwaves March 14th. 
Gotham Knights Just Might Actually Have Some Potential
Gotham Knights is the most recent of several Batman shows without Batman in them.  Gotham, Pennyworth, The CW's own Batwoman, and now Gotham Knights all showcase a time in their universe's history either before or after Batman.  It's definitely going for a "Next Generation" angle with our lead characters being the son of Batman, daughter of the Joker, and current sidekick Robin, but with so many Batman-related shows having been released in the last few years alone, Gotham Knights will have to stand out from the crowd and please CW executives as well as audiences.
However, if it's executed well, Gotham Knights could do just that.  Outside of the animated series Young Justice, we haven't seen too many shows from the perspective of superhero sidekicks and/or children, so this could be an opportunity to view those iconic characters in a new light.  There's also natural friction and drama to be mined from the son of Batman having to rely on the children of his father's enemies for survival as they attempt to clear their names for Bruce Wayne's murder. 
RELATED: JASON TODD: RED HOOD IS ONE OF THE BEST DC CHARACTERS IN VIDEO GAMES
How did Batman's enemies feel about him and describe their encounters with him to their children?  These questions and more could make Gotham Knights something special, but it's unclear at this point how deeply the show will want to engage with them.
I'm also scratching my head with questions about this Gotham.  Where is Batman's trusted ally Jim Gordon in all of this?  Is he dead?  Alive?  Potentially corrupt in this version?  As the series is clearly gearing up to show our leads as vigilantes against the Gotham PD, it's pertinent that we are made aware of how Jim Gordon is reacting to these events.  Is Alfred still involved, or has he passed on?  Hopefully, the show answers these questions as well to build out its world.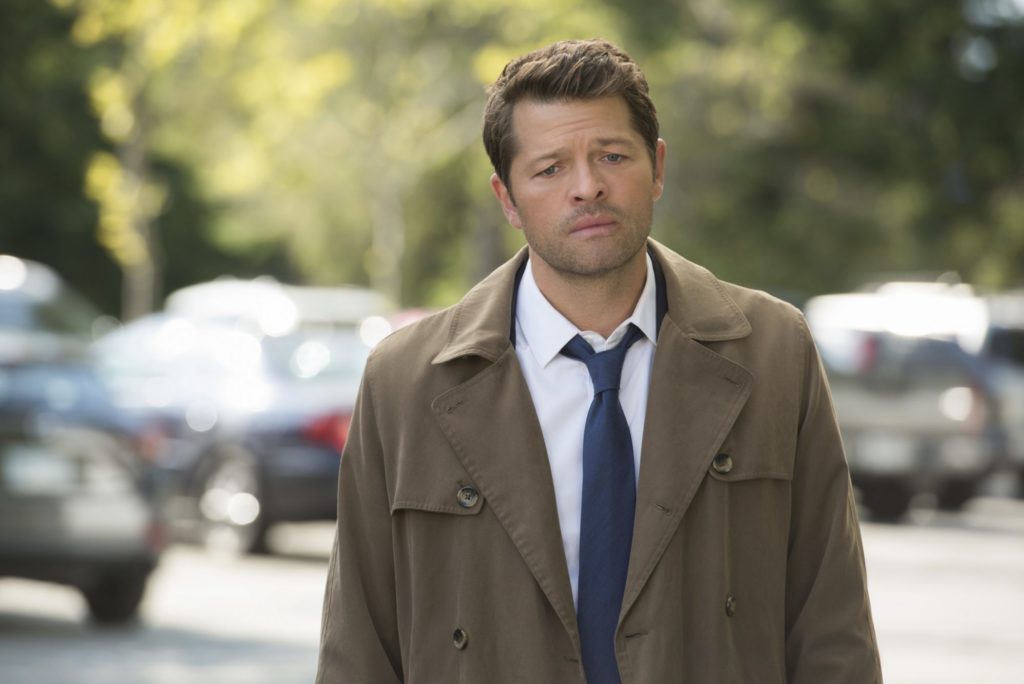 RELATED: GOTHAM KNIGHTS: WATCH THE FIRST 16 MINUTES OF THE VIDEO GAME RIGHT NOW!
On the more positive end of things, Gotham Knights look like it has a decent amount of money being thrown into it.  The CW has been running on budget superhero shows since the debut of the Arrowverse way back in 2012 and has since announced it will cut down on those in favor of cheaper, more adult-aimed programming like their popular All-American and its spinoff Homecoming, but Gotham Knights look about on the same level of production quality as their previous cape shows. 
The ever-dependable Misha Collins is listed to be playing Two-Face here, and given his acting chops showcased on countless years of CW classic Supernatural, I look forward to seeing what he brings to the role.  As well, the inclusion of Carrie Kelly's Robin could hint that this takes place in a Dark Knight Returns universe (implying the existence of a Superman here too).
Of course, we'll have to watch the show before making any full judgments of it and this is only a taste of what's to come.  I'm always open to being surprised by a show and there are enough potentially interesting pieces here to make me hope for the best.  We at The Illminerdi will keep you updated on Gotham Knights as it prowls through the city.
What did you think of the trailer for Gotham Knights?  Are you excited to see it when it premieres on March 14, 2023?  Who do you think killed Batman?  What's your favorite Batman-related film and/or television show?  Let us know in the comments below and on our social media.
KEEP READING: POWER RANGERS 30TH ANNIVERSARY LIVESTREAM DELIVERS EXCITING NEW LOOKS AND DETAILS FOR ONCE AND ALWAYS AND COSMIC FURY