The Last of Us is a new zombie horror TV series from HBO with a must-watch premiere guaranteed to rattle even the most seasoned horror aficionados. Pedro Pascal stars as Joel Miller in this live-action adaptation of Naughty Dog's video game franchise of the same name. This review will not critique the series as an adaptation, instead focusing on the television story elements of the new series.
The Last of Us features one of the best cold opens in television history. John Hannah plays a scientist on a talk show. He discusses the potential threat of fungal evolution and the devastating consequences of that change. If fungi adapted to survive the internal temperature of the human body, they could lay waste to our entire species.
RELATED: THE LAST OF US DROPS FINAL OFFICIAL TRAILER AND NEW CHARACTER POSTERS
THE LAST OF US HAS A HAUNTING HOOK GUARANTEED TO REEL YOU IN
Hannah delivers his theory in front of a live studio audience who look absolutely terrified by the doctor's theory, and their fear matches our own. The Last of Us is purely science fiction, but this first scene makes the possibility of a fungal apocalypse feel disturbingly real, even probable. This moment is more sinister, more gut-wrenching, and more visceral than any of the zombified violence that takes place later on, and it's all dialogue.
A great cold open should tell its own story, with a complete beginning, middle and end. It should compress the six-act story structure of the one-hour TV pilot into a few pages of script, and it should tease what fascinating stories lie beyond it. You'd be hard-pressed to find another TV series which accomplishes that goal with more finesse than The Last of Us.
The A-story introduces us to Joel Miller, his daughter Nico (Sarah Parker), and his brother Tommy (Gabriel Luna). Joel and Tommy are hard-working men, committed to their jobs and protecting those around them, sometimes to their own detriment. Joel is late for his own birthday celebration with his daughter, and Joel gets arrested for engaging in a fight to defend a woman in a bar.
THE LAST OF US: THE WAR BETWEEN FEDRA, FIREFLIES & FUNGUS
Before long, the prophesied fungal apocalypse begins, and the Millers' neighbors turn into zombies. The entire town erupts into chaos, the military arrives, and the Miller family tries to get out of town safely. This escape attempt arc is so cinematic that it feels like it belongs on a giant theater screen. The Last of Us is one of the biggest horror TV productions of all time, and it serves as a reminder that the barrier between movie and TV budget and quality is fading faster every year.
The majority of the show takes place 20 years after the outbreak began. The United States of America has fallen, and a military dictatorship known as Fedra has taken control of certain cities. The Fireflies are rebels fighting the war for freedom, but Fedra's resources and manpower far exceed their own. Joel is just trying to get by on his own, selling drugs, and working odd jobs that no one else wants. He's more or less a wasteland cowboy, drinking hard and fighting harder. Loss drives Joel now, loss and a need to protect what little he has left.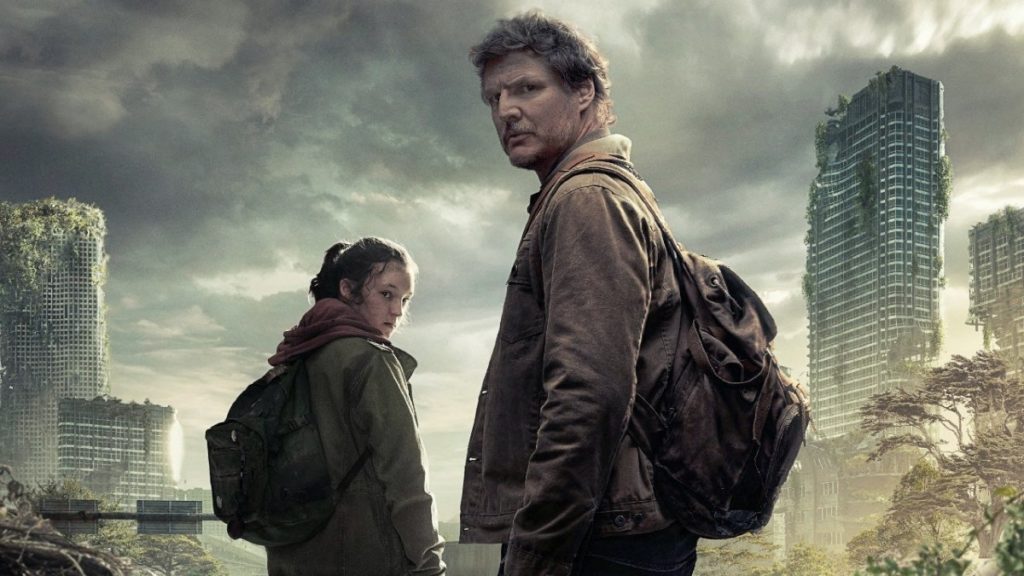 As Joel embarks on a quest to find parts to get a car running, we're reminded that this was definitely once a video game. The sidequest to gather items in order to access transportation feels a bit out of place in a TV format, but this is probably the only part of the pilot guilty of that. Eventually, this journey leads Joel and his badass partner Tess (Anna Torv) to Ellie (Bella Ramsey).
THE LAST OF US IS A PUNISHING, EMOTIONAL RIDE
Ellie is a snarky teenage spitfire who seems to be immune to the zombie fungal infections. The Fireflies need to move her to another location, but they suffer heavy losses along the way. As such, Joel and Tess take Ellie under their wing, albeit begrudgingly and with the promise of a vehicle if they transport Ellie safely.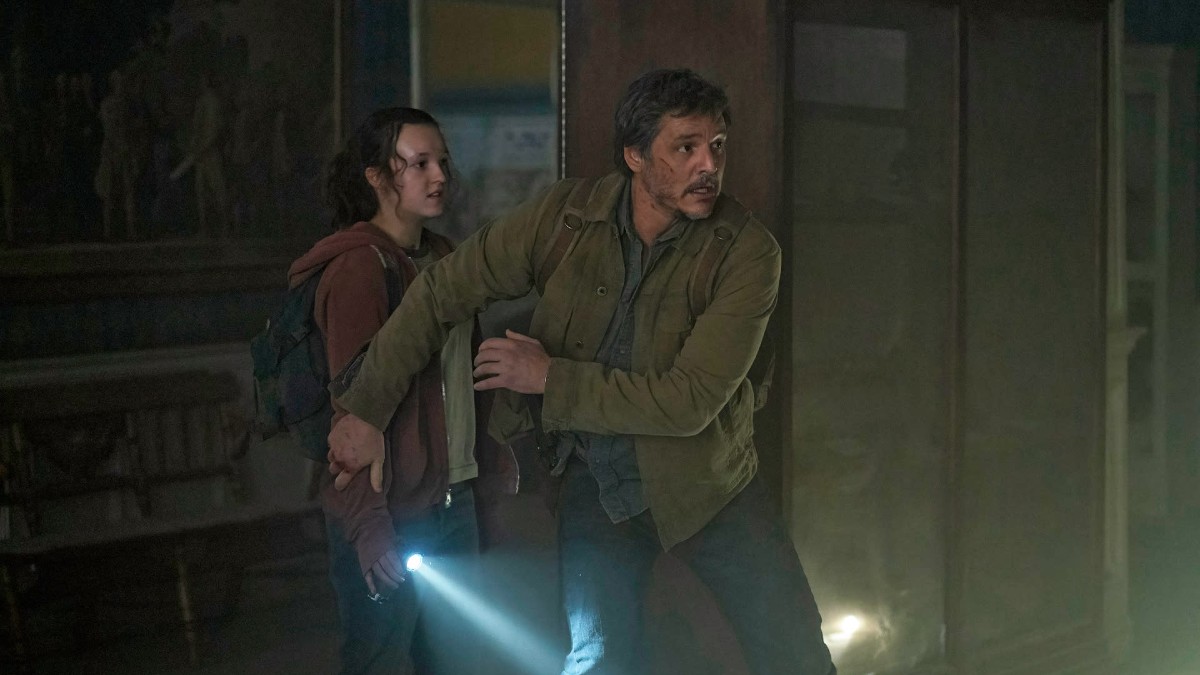 Anna Torv gives Tess everything she's got, creating a likable, if presently one-dimensional, female heroine for us to root for. Bella Ramsey's performance as Ellie is second only to Pedro Pascal's Joel. The series infuses Ellie with a believability and snappy wit that is oft difficult to achieve with younger characters, so hats off to Ramsey.
The Last of Us looks like a movie in terms of cinematography and production values. The set design is immaculate, and the introduction to this unique, fungal approach to zombies is more than frightening. The pilot runs a bit too long (almost 90 minutes), and the show occasionally shatters the illusion of disbelief through overly convenient writing, but these are small matters that won't tank the series in the long run.
RELATED: THE LAST OF US PREMIERE DRAWS 4.7 MILLION VIEWERS SUNDAY NIGHT
The Last of Us is an incredible success for horror television and for video game adaptations. If HBO can continue to deliver episodes of zombie television that are this punishing, scary and thrilling, The Last Of Us could become one of the year's best projects.
What did you think of the pilot for The Last of Us? Do you think the series is off to a great start? What are your expectations after the series premiere? Let us know your thoughts in the comments below or on our social media!
KEEP READING: THE LEGEND OF VOX MACHINA SEASON 2 EPISODES 1-3 REVIEW: NEXT LEVEL SUCCESS FOR FANTASY ANIMATION