During Tuesday's Ant-Man and the Wasp: Quantumania press conference, Michael Douglas was open when it comes to how captivating the Ant-man films are for fans. Douglas has been part of the Ant-Man team since the very beginning. He has also been featured in other Marvel projects as well, such as Endgame. It's been a little over eight years since his first appearance in the Marvel Cinematic Universe, and being part of a large project like Ant-Man, has given Douglas a new perspective.
Michael Douglas' Acting Career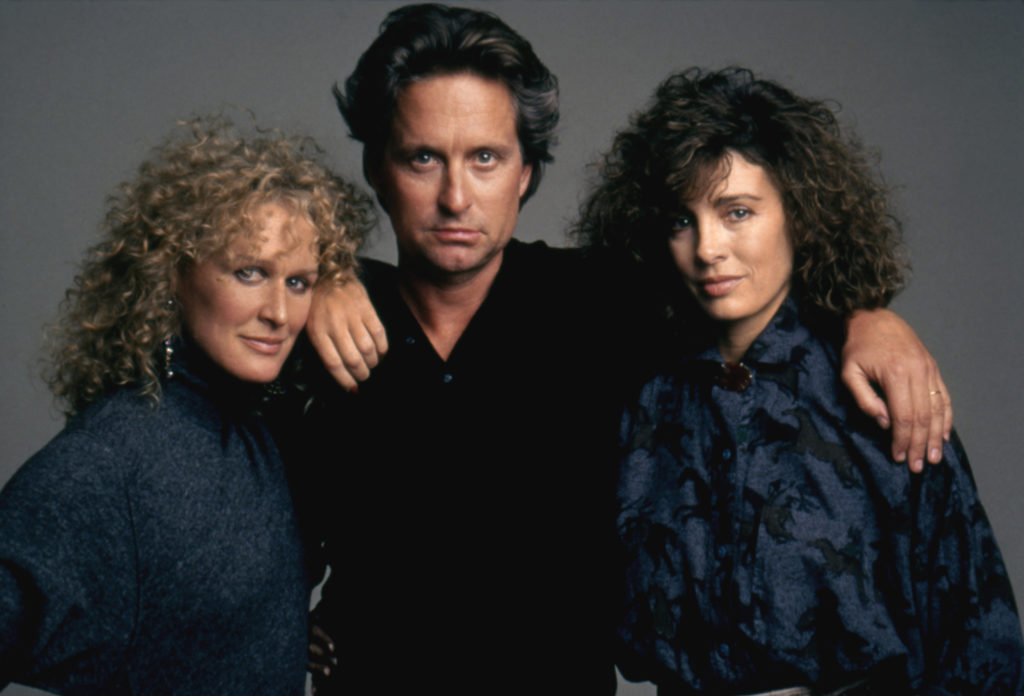 Michael Douglas' career first began in 1969 with his breakout role in the CBS Playhouse special, The Experiment. He then began acting in small films such as Hail, Hero!, Adam at 6 A.M., and Summertree. He eventually earned a Golden Globe Award nomination for Most Promising Male Newcomer.
RELATED: Ant-Man & The Wasp Quantumania: Kevin Feige Shares The Key To Ant-Man 3's "Manic Awesomeness"
In 1971, he received the rights to his father's (Kirk Douglas) novel One Flew Over the Cuckoo's Nest. It was eventually adapted as a film and Douglas partnered with the late Saul Zaentz. His acting career was propelled to new heights when he got a role in Robert Zemeckis' 1984 romantic adventure comedy Romancing the Stone. From then on, he has starred in many well-known roles and has garnered many awards such as Emmy Award for Outstanding Lead Actor in a Miniseries or a Movie, an Academy Award, and a Critic's Choice Television Award.
Douglas has often been depicted as playing characters that are "morally indolent" but also have a "potential for ethical character that is required of a hero."
A New Experience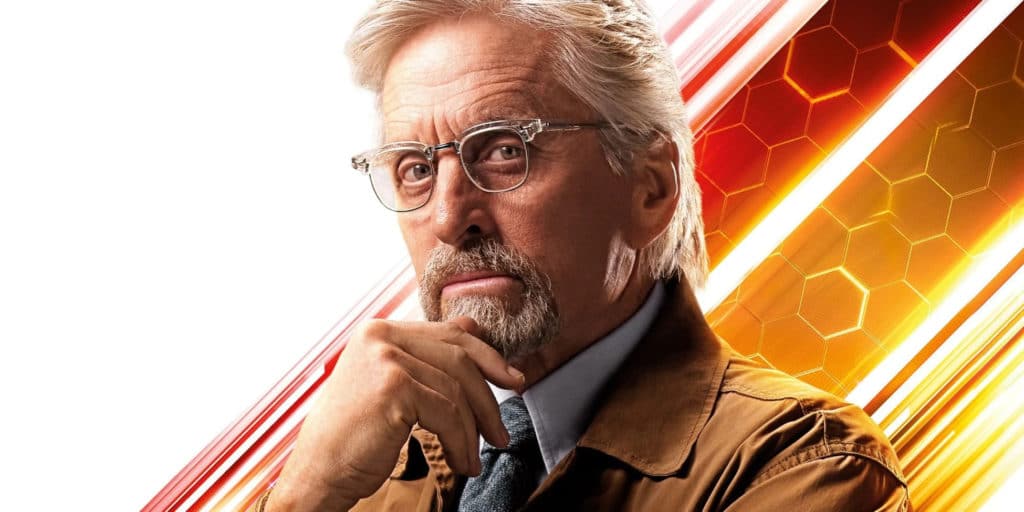 Michael Douglas' has a very long acting career. Before Ant-Man, the films he's been in were mostly seen by mature audiences since they were R-rated or had more mature themes. When it came to entering the MCU, he finds that Ant-Man refers to a more family theme.
"It brings the vulnerability to these superpower carriages that we see in a lot of Marvel films – there's a certain vulnerability and a sense of humor that exists. This is very enjoyable for me as I'm learning more today about the whole experience than I've known."

Michael Douglas, Ant-Man and the Wasp: Quantumania Press Conference
RELATED: Quantumania: Paul Rudd Shares What Gets Scott Back in the Super Hero Life from his Happy Civilian Life
Douglas continues by saying that it has a fun element to it and it relates to all different ages.
"Someone like myself, who's more closely referenced to R-Rated movies, this has really been a pleasure to have younger kids coming up and enjoying it and seeing what's going on."

Michael Douglas, Ant-Man and the Wasp: Quantumania Press Conference
Ant-Man and The Wasp: Quantumania releases exclusively in theaters on February 17. Tickets are now available.
About Ant-Man and The Wasp: Quantumania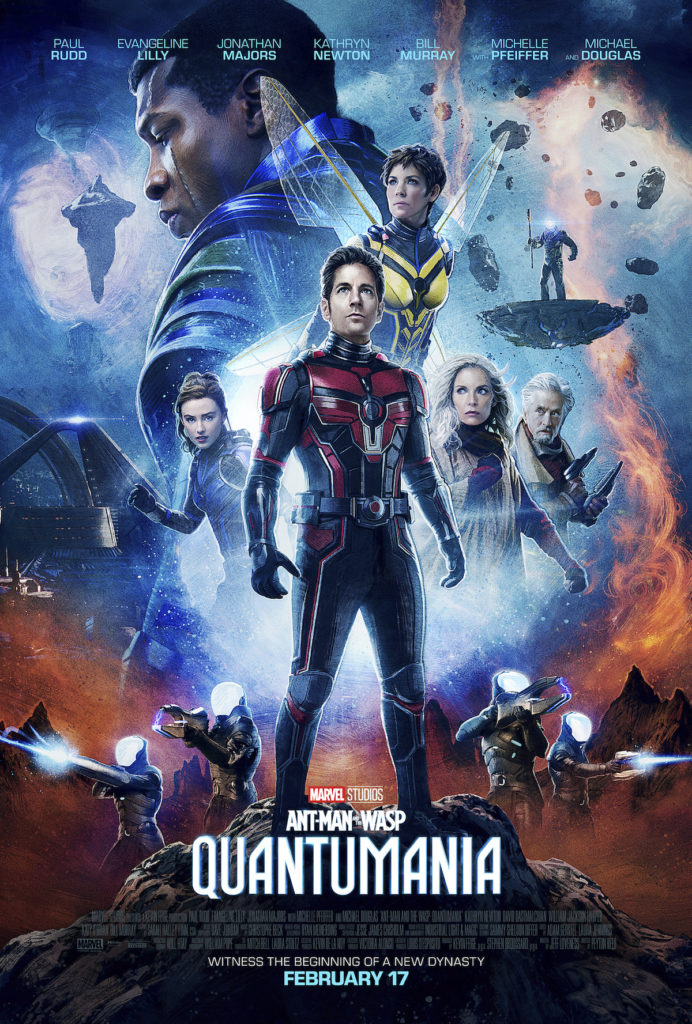 Release Date: February 17, 2023 (USA)
Director: Peyton Reed
Cinematography: Bill Pope
Screenplay: Jeff Loveness
Composer: Christophe Beck
Producers: Kevin Feige, Stephen Broussard
Cast: Jonathan Majors, Paul Rudd, Evangeline Lilly, Kathryn Newton, Michelle Pfeiffer, Micahel Douglas, Bill Murray, William Jackson Harper, Katy M. O'Brian, Randall Park
Post-Credit Scenes: 2
Synopsis:
Super-Hero partners Scott Lang (Paul Rudd) and Hope van Dyne (Evangeline Lilly) return to continue their adventures as Ant-Man and the Wasp. Together, with Hope's parents Janet van Dyne (Michelle Pfeiffer) and Hank Pym (Michael Douglas), and Scott's daughter Cassie Lang (Kathryn Newton), the family finds themselves exploring the Quantum Realm, interacting with strange new creatures and embarking on an adventure that will push them beyond the limits of what they thought possible.
Directed by Peyton Reed and produced by Kevin Feige, p.g.a. and Stephen Broussard, p.g.a., "Ant-Man and The Wasp: Quantumania" also stars Jonathan Majors as Kang, David Dastmalchian as Veb, Katy O'Brian as Jentorra, William Jackson Harper as Quaz and Bill Murray as Lord Krylar. The sci-fi adventure opens in theaters on Feb. 17, 2023.
At this point, what is your excitement level for it? Are you encouraged to see that it's getting overall positive buzz? What do you think its opening weekend will be? Do you have any final predictions going into the film? Let us know by dropping us a tweet on our social media!
Do you already have your tickets to Ant-Man and the Wasp: Quantumania? Are you excited for Phase 5? When is the next time you think we'll see Michael Douglas in the MCU? Let us know what you think and share your reactions with us on social media!
KEEP READING: Quantumania: Kevin Feige and Peyton Reed Discuss Creating Mind-Blowing Look of the Quantum Realm