One of the major criticisms that the MCU has been receiving over the past couple of years, especially prior to last summer's San Diego Comic-Con, was its lack of focus when it came to the overall story post-Avengers: Endgame. In San Diego, Kevin Feige got on stage at Hall H and finally revealed to the world part of his master plan for what is now referred to as the Multiverse Saga.
In addition to teasing the final projects of Phase 4, he mapped out the entire Phase Five of the MCU, a collection of films and Disney Plus series that Marvel Studios would be releasing across 2023 and 2024, and that collectively would start telling a more cohesive story that would directly lead us into Phase 6 and the next two Avengers movies.
It seems like Michael Douglas wasn't CC'd on the announcement, though, because at the press conference for Ant-Man and the Wasp: Quantumania, he might have been confused after hearing the term "Phase Five" thrown around a few times, and decided to ask the master himself, Kevin Feige, what that meant. Feige, slightly confused, explained it as follows:
"Yes, what is Phase Five? Yeah. Well, you know, to go through Phase Five, we'll start at Phase One. [Lots of laughter] We are making a lot of movies, and I always dream of making even more movies. And we sort of break it up into these Phases. So, from Iron Man to the first Avengers was one phase, then we do phases to Avengers: Age of Ultron. and through to Endgame. Endgame ended what we call Phase Three.

And then we started a new saga; we've made a lot of films in Phase Four, the last of which was Wakanda Forever. We introduced a lot of characters in that. And now in this film, in large part thanks to the man sitting in front of me, kicks off what we call Phase Five, which begins a more specific storyline heading towards some Avengers films down the line."
RELATED: QUANTUMANIA: MICHAEL DOUGLAS, THE ORIGINAL ANT-MAN, SHARES HOW THE MOVIES CAPTIVATE AUDIENCES
Randall Park, who also attended the press conference, and who plays Jimmy Woo in the film, followed up by asking Kevin Feige, point-blank, if he really has it all planned out, to which Feige simply responded: "Yeah."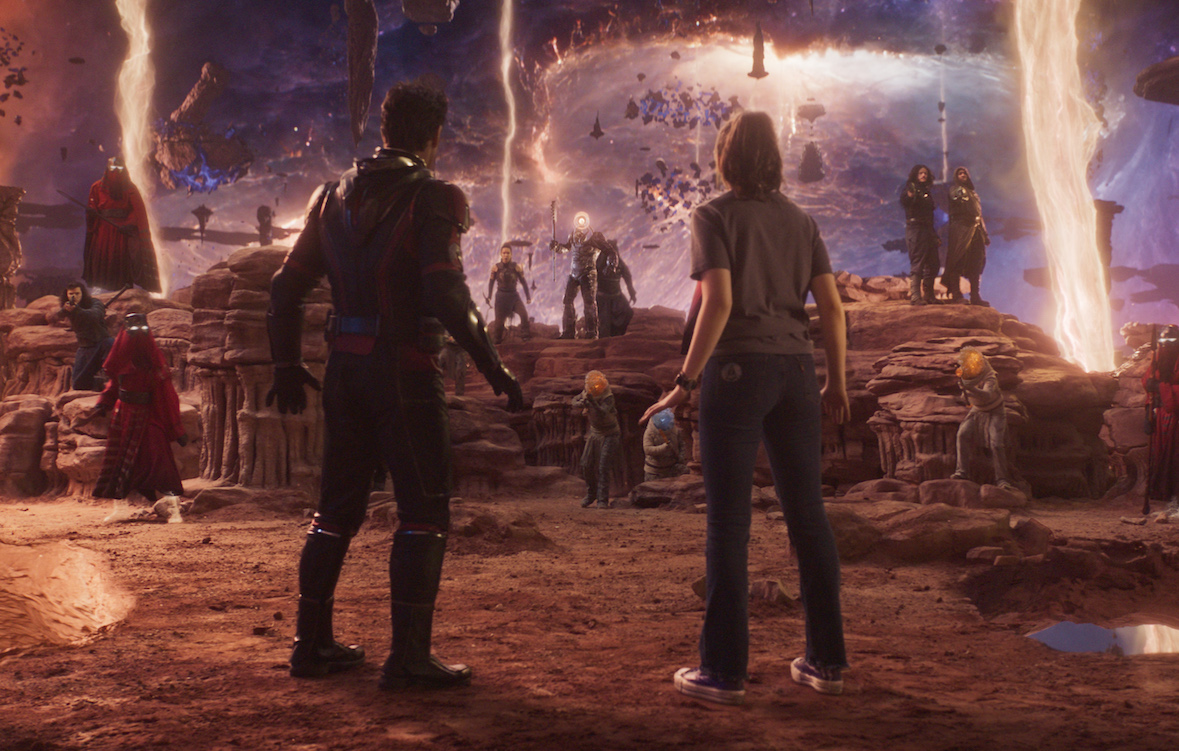 So, Kevin Feige, what is Phase Five?
With Black Panther: Wakanda Forever, the MCU concluded Phase 4, the first of three phases that make up the Multiverse Saga. Several story beats were presented across a variety of projects, from the "creation" of the multiverse when He Who Remains was killed in Loki season 1, to the introduction of key McGuffins in Shang-Chi (the Ten Rings) or Ms. Marvel (Kamala's bracelet), to identifying the first mutants. All projects were collectively linked by themes of grief and recovery from loss, even if they didn't have direct connections between them (with a few exceptions, like WandaVision and Doctor Strange in the Multiverse of Madness).
RELATED: FANTASTIC FOUR: KEVIN FEIGE CONFIRMS REBOOT WILL NOT BE AN ORIGIN STORY
With Ant-Man and the Wasp: Quantumania, as Kevin Feige explained, Marvel kicks off the next Phase, which will also contain projects galore and which is supposed to start putting things together to get audiences ready for major events in Phase 6. Kang the Conqueror, who is introduced in Quantumania, will be a major player in the overall story Marvel wants to tell now, and he's rumored to be appearing in plenty of projects before the events of Avengers: The Kang Dynasty in Phase Six.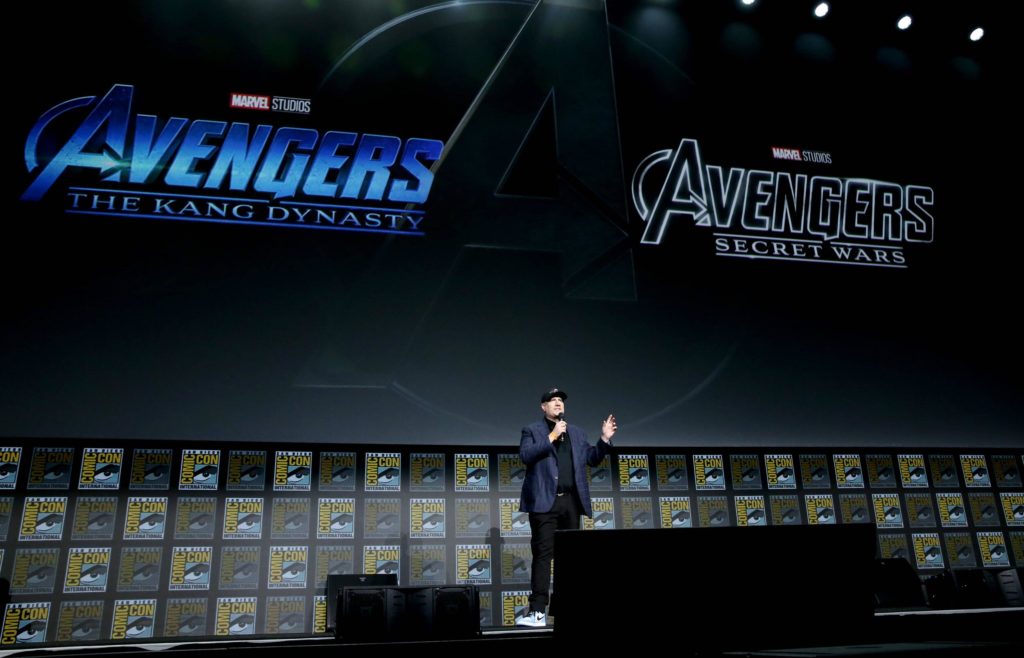 However, Marvel has been going through some internal restructuring over the past few months in the wake of mixed responses to Phase Four, which many fans criticized for having too many projects that felt rushed and purposeless. Kevin Feige and crew have already retooled their release schedule slightly and more announcements are expected to come soon. Echo has already been pushed back a few months from its summer release date, and Blade was moved an entire year due to pre-production problems that triggered many alarms at the Marvel Studios headquarters.
The next two projects in Phase Five after Quantumania will be Secret Invasion, a new series on Disney Plus that will debut this spring and that stars Samuel L. Jackson as Nick Fury and Ben Mendelsohn as Talos, and Guardians of the Galaxy Vol. 3, James Gunn's final movie for Marvel and the conclusion to his trilogy of wacky characters and cosmic adventures.
After that, Loki season 2 and The Marvels will arrive over the summer, and Ironheart will hit Disney Plus this fall. If Marvel felt confident enough, they could potentially also debut Agatha: Coven of Chaos and/or Echo before the end of the year, but they do not have any feature films planned out between The Marvels and May 2024's Captain America: New World Order.
What do you make of that? Are you excited about Kevin Feige's plans with Marvel Phase 5? Let us know on our social media, and stay tuned for more news regarding Ant-Man and the Wasp: Quantumania and the MCU in the future!
KEEP READING: MADAME WEB: MARVEL STUDIOS' KEVIN FEIGE TO PRODUCE SONY'S UNEXPECTED SPIDER-MAN SPIN-OFF