UPDATE: Murphy's Multiverse beat us to the punch on us on this one. Go check out their story on Grand Theft Lotto from earlier as well.
---
WWE Superstar John Cena Has has his next film role lined up. According to our sources, he will star opposite Awkwafina in the new action comedy, Grand Theft Lotto, from filmmaker Paul Feig. The film is being produced by Amazon Studios for the streamer.
JOHN CENA STARRING IN NEW ACTION-COMEDY GRAND THEFT LOTTO
Grand Theft Lotto is currently in pre-production and in the casting phase. The feature is set in Hollywood in the near future, with Awkwafina playing a struggling actress who wins the lotto. However this is no ordinary lottery, as anyone who kills her before the sun sets is legally allowed to take her prize money. She gets help and protection from Cena's character and they team up to survive the waves of crazies desperate to take her prize money and life.
Feig (The Heat, Spy, Ghostbusters) is directing Grand Theft Lotto from his own script, with filming expected to begin later in Atlanta, Georgia. He's also producing the project under his Feigco, Inc. banner along with Laura Fischer (The School for Good and Evil, Suburban Hell) Jeff Kirschenbaum (F9: The Fast Saga, Hustle), and Zack Roth (The Gray Man, The School for Good and Evil, xXx: The Return of Xander Cage). Casting appears to be underway for Grand Theft Lotto and the film is expected to start filming in Atlanta this Spring.
Cena appears to be an incredibly busy talent at the moment. He's currently in Melbourne, Australia, shooting his next film, Ricky Stanicky, from filmmaker Peter Farrelly. Variety reported earlier this month that Amazon acquired the worldwide rights to the R-rated comedy. On top of that, WWE has already announced his next Monday Night Raw appearance, which will be on Monday, Mar. 6 in Cena's hometown of Boston, Massachusetts.
RELATED: JOHN CENA SET FOR WWE APPEARANCE ON FINAL SMACKDOWN OF THE YEAR
Based on recent comments on WWE programming by Austin Theory, it's expected that Cena will be working WrestleMania 39 this year in Los Angeles against the current reigning WWE United States Champion, Theory. However, WWE has not yet confirmed Cena's participation or matchup for WrestleMania. However, his appearance on Raw next month could lead to that.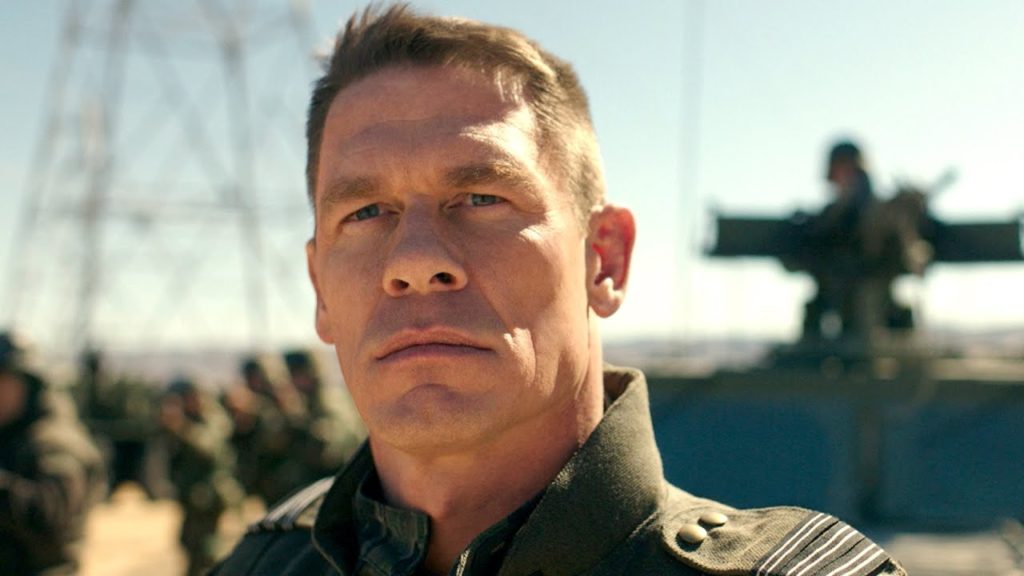 Going by Cena's busy schedule, he'll be bouncing from Melbourne, Australia to Boston early next month, and likely back to Melbourne to complete filming on Ricky Stanicky. Then, he'll have WrestleMania 39 commitments the week of April 1-2, with the big event slated for Ingelwood's SoFi Stadium. After that, it looks like he begins work on Grand Theft Lotto in Atlanta. So, it appears to be a very busy schedule for the next two months for the former 16-time WWE World Champion.
RELATED: JOHN CENA ANSWERS WHEN HE IS PLANNING TO RETIRE
Coming up, Cena returns to the role of Jakob Toretto in the Fast and Furious film franchise with Fast X due out May 19. Last year, he also wrapped filming on the upcoming Looney Tunes-themed comedy, Coyote vs. Acme, where Cena portrays the lawyer of the Acme Corporation, which is being sued by Wile E. Coyote. The Warner Bros. film is due out later this year from filmmaker Dave Green.
Cena will also appear in the upcoming Matthew Vaughn spy thriller, Argylle, opposite Man of Steel star Henry Cavill. The film is expected to stream exclusively on Apple TV+ later on.
RELATED: BARRY KEOGHAN TO STAR AS INFAMOUS OUTLAW BILLY THE KID IN NEW BIOPIC
Awkafina will appear opposite Nicholas Hoult and Nicolas Cage in the upcoming horror-comedy, Renfield, which hits theaters on April 14. She also voices the character of Scuttle in Disney's live-action remake of The Little Mermaid, which arrives in theaters on May 26.
What do you think of the Grand Theft Lotto news? Does the premise of Grand Theft Lotto sound interesting to you? Is this a good role for John Cena? What do you think about the pairing of Cena and Awkwafina? Let us know what you think about the news on The Illuminerdi Twitter account.
KEEP READING: NEW ANT-MAN 3 RUMOR ABOUT HANK PYM REVEALED AND FANS ARE LOSING THEIR MINDS