The Walking Dead star joins the highly anticipated Thunderbolts film. Deadline reports that Steven Yeun has been cast in a role for the upcoming Marvel Studios feature.
According to Deadline's report, Yeun's role is said to be not only significant to the film, but the character will likely play a role moving forward for future films of the MCU. His role in the film has not yet been disclosed.
STEVEN YEUN JOINS MARVEL'S THUNDERBOLTS IN AN UNDISCLOSED ROLE
Ant-Man and the Wasp: Quantumania is currently the talk of the town. The newest Marvel film instantly started as the number-one movie at the global box office and introduced the MCU's new big bad, Kang the Conqueror. While the reviews were more or less alongside the MCU's weakest, the hype for the future of the MCU is still strong.
Luckily, Marvel learned from their mistakes as they delayed the highly anticipated Captain Marvel sequel from July to November. This news came alongside the film's first teaser poster shortly after the Ant-Man threequel hit theatres. One of its biggest criticisms is the weak VFX, so it's very promising that Marvel takes time again to perfectly polish those of their next space epic.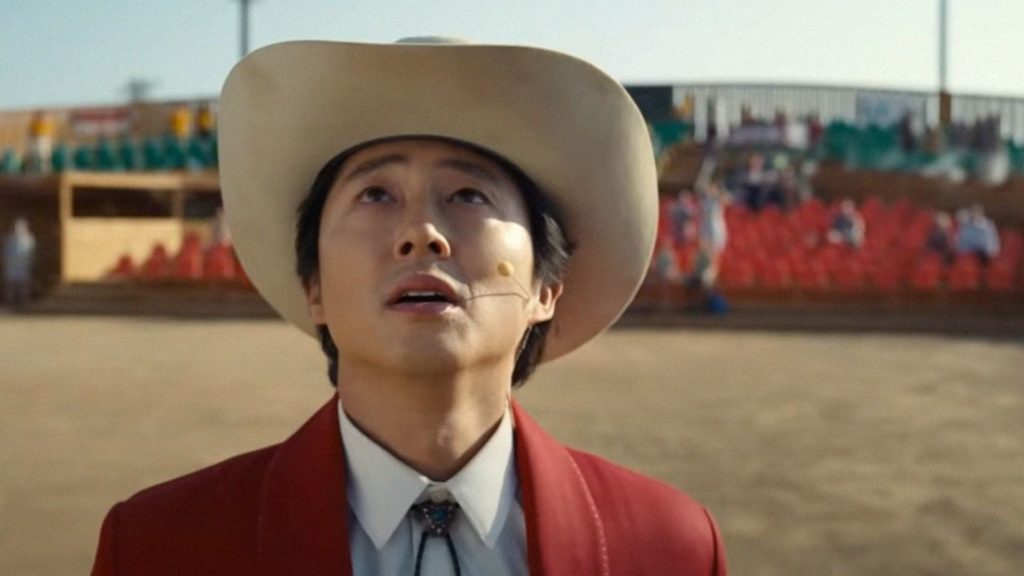 But the Marvel machine keeps rolling as another anticipated project is just putting together its cast and adding a very exciting newcomer in The Walking Dead star.
Thunderbolts was initially announced at last year's San Diego Comic-Con during Kevin Feige's big Hall H presentation for Marvel Studios, but it was at Disney's own convention, D23 where the first concept art revealed the film's cast of returning heroes and villains. Yeun joins a returning MCU cast of Florence Pugh as Yelena Belova, Sebastian Stan as Bucky Barnes/Winter Soldier, David Harbour as Red Guardian, Julia Louis-Dreyfus as Valentina Allegra de Fontaine, Wyatt Russell as US Agent/John Walker, Hannah John-Kamen as Ghost/Ava Star, and Olga Kurylenko as Taskmaster.
RELATED: MARVEL REVEALS CRAZY THUNDERBOLTS LINEUP AT D23
Since D23 2022, it became a bit quieter around the project, but with production reportedly starting in June, the casting process is in full motion. A few weeks ago, Deadline officially broke the news that The Bear breakout star Ayo Edeberi has joined the film in an undisclosed role. Many speculate that she could be playing a sort of henchwoman for Valentina Allegra De Fontaine played by Julia Louis-Dreyfus.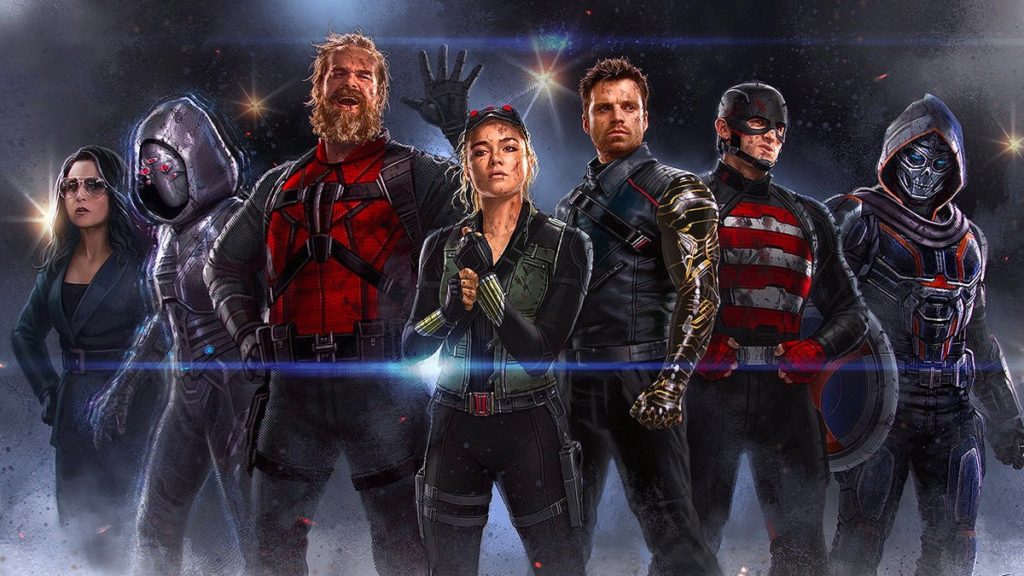 Steven Yeun is best known for his role as Glenn on the AMC hit series The Walking Dead. But he is also an Oscar nominee for his fantastic performance in the 2020 drama Minari, and he starred in Jordan Peele's most recent hit film NOPE. The actor is also known for a lot of his voice acting roles most notable for the beloved Amazon Prime series Invincible in which he voices the titular character. The show has been renewed until Season 3 with Season 2 premiering later this year.
Now he joins the Marvel Cinematic Universe in a role that is described by the trade as "a part that is not only significant to this film but could also play a role going forward in future films of the Marvel Cinematic Universe."
RELATED: MARVEL'S THUNDERBOLTS CASTS BREAKOUT STAR AYO EDEBIRI
Now, who could he be playing? Most fans think that he could be playing the film's rumored antagonist Sentry, a character who has long been desired by fans to join the MCU. We can expect Marvel Studios to take their time until they officially reveal his role though, but maybe set photos could help us soon.
Thunderbolts will be directed by Jake Schreier and written by Black Widow scribe Eric Pearson. The film is set to hit theaters on July 26, 2024.
What do you all think? Are you excited about this casting? Who do you think Steven Yeun could be playing? Let's discuss everything in the comments down below and on our social media.
KEEP READING: INVINCIBLE SEASON 2 IS ON ITS WAY WITH NEW FOOTAGE OF STEVEN YEUN BACK IN THE BOOTH
SOURCE: Deadline