The highly anticipated Rocksteady Studios and WB Games release, Suicide Squad: Kill the Justice League, has reportedly had its release unexpectedly delayed. According to a report by Jason Schreier and Bloomberg, WB Games has pushed back the new DC Comics-based game from May 2023 to a new release date to be announced later on for later this year.
SUICIDE SQUAD: KILL THE JUSTICE LEAGUE DELAYED BY WB GAMES
The news comes after details surfaced that the game looks to be a multiplayer shooter that will have live-service game elements. The game was originally slated to debut last year before being delayed to May 26, 2023. Now, it's still expected to come out, but later on. The new release date is reportedly unknown.
RELATED: KEVIN CONROY WILL PLAY BATMAN ONE LAST TIME IN SUICIDE SQUAD KILLS THE JUSTICE LEAGUE
The game was recently showcased during a PlayStation State of Play event in February. However, it received heavy criticism due to the presence of live service elements, such as purchasable cosmetics and an always online gameplay requirement.
According to Bloomberg's report, the delay is being utilized to fix bugs and improve gameplay aspects that were "lagging behind." Additionally, the delay is reportedly expected to overhaul very little of the core gameplay mechanics that led to the recent fan backlash. So gamers should not expect this delay to remove the game's controversial live service elements.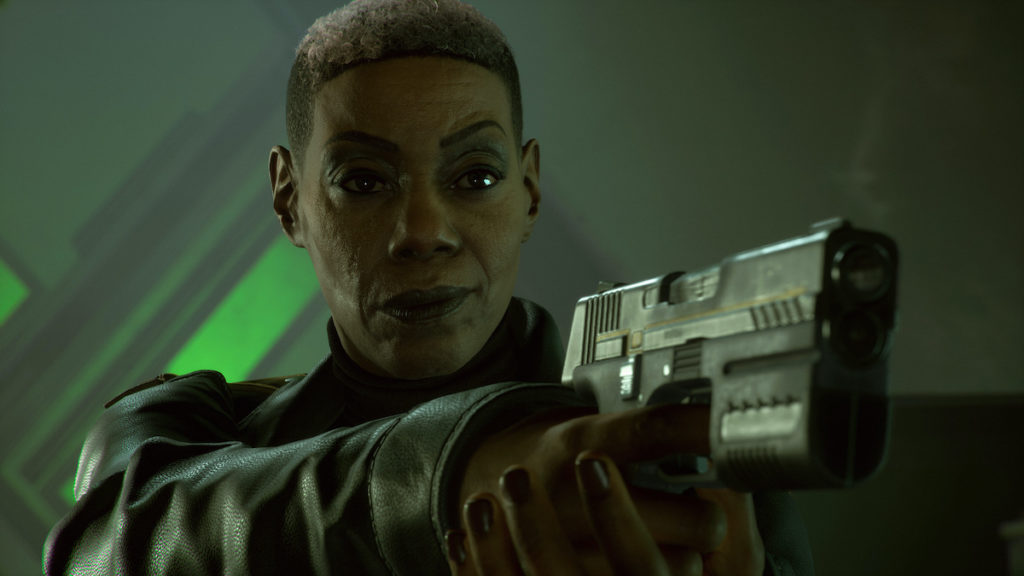 Delays for Triple-A video game releases as big as this one are not uncommon. The previous Batman-themed Rocksteady game, Batman: Arkham Knight, was originally scheduled to release in late 2014. Instead, it was eventually delayed to a mid-2015 release. The game was still a hit and fairly well-received by fans, despite some criticisms.
However, Rocksteady Studios has been a troubled developer as of late. As reported by The Guardian, the developer was accused of inaction over staff harassment in August 2020. Also, Rocksteady co-founders Sefton Hill and Jamie Walker exited the studio late last year in the midst of Suicide Squad's pending release.
RELATED: 2ND TRAILER FOR SUICIDE SQUAD: KILL THE JUSTICE LEAGUE SHOWS OFF INSANE STORY
Additionally, Schreier noted on his Twitter that the delay moves the game away from some stiff competition in that release period. The Legend of Zelda: Tears of the Kingdom and Diablo IV are both due out in May. Meanwhile, Square Enix's Final Fantasy XVI is due out in June a short time later.
So the delay does give Suicide Squad some space from some other major releases coming up this year. However, it could still be facing more rough competition later in the year, with such releases as Starfield and Insomaniac's Spider-Man 2. How the new release period plays out remains to be seen.
How these delays will affect the ultimate quality of the game remains to be seen. Suicide Squad: Kill the Justice League is due out later this year. The game is in the works for PlayStation 5, Xbox Series X/S, and Windows PC. It will also feature one of late actor Kevin Conroy's final performances as Batman.
What do you think of the news? Did WB Games make the right choice for Suicide Squad: Kill the Justice League? Does this assuage your concern about the games or increase them? Are this game and Rocksteady Studios in trouble? Do you think it's too late to fix the game, or will this delay give it some needed polish? Let us know what you think about the news on The Illuminerdi Twitter account.
KEEP READING: JAMES GUNN SHOOTS DOWN "UNTRUE" RUMORS OF APOCALYPTIC DCEU RECASTING DESPITE NEW LIST LEAK AND SUICIDE SQUAD THEORIES
SOURCE: Bloomberg