After months of speculation, DC Studios co-CEO James Gunn has finally confirmed on social media that he will be directing the upcoming Superman: Legacy, which he's currently scripting. It will be the first theatrical release from the forthcoming DCU, Gunn and his partner-in-crime Peter Safran announced late January.
In an emotional tweet, Gunn hinted at what might have convinced him of taking on directing duties in addition to writing the film:
Yes, I'm directing Superman: Legacy to be released on July 11, 2025. My brother Matt told me when he saw the release date he started to cry. I asked him why. He said, "Dude, it's Dad's birthday." I hadn't realized.

I lost my Dad almost three years ago. He was my best friend. He didn't understand me as a kid, but he supported my love of comics and my love of film and I wouldn't be making this movie now without him.

It has been a long road to this point. I was offered Superman years ago – I initially said no because I didn't have a way in that felt unique and fun and emotional that gave Superman the dignity he deserved.

Then a bit less than a year ago I saw a way in, in many ways centering around Superman's heritage – how both his aristocratic Kryptonian parents and his Kansas farmer parents inform who he is and the choices he makes.
Why Superman: Legacy Will Be So Personal To James Gunn
In the press event where the first wave of DC Studios films was announced, James Gunn expressed why he felt compelled to write Superman: Legacy in the first place, explaining that he was an introverted kid with a deep passion for comics. His father couldn't really communicate with him, so a psychiatrist recommended that he also take part in James' interests, which his father took literally, as he drove him to Chicago's Creation Comic-Con. He also relived one of the happiest moments of his life, when he caught his father reading a Superman comic-book.
RELATED: James Gunn Announces Official Title and Release Date for New Superman Film in 2025 Along With So Much more!
Via ComicBook.com, here is what Gunn said during that press event:
"I didn't interact well with my peers and my parents sent me to a psychiatrist when I was 11 years old to try to figure out what was wrong with me because I never went to school. I just stayed home, read comic books, wrote and drew comic books. And the psychiatrist said to my dad, 'Why don't you take an interest in what your son does?' Because my dad's very much a St. Louis, Missouri guy. Loves Cardinals baseball, loves things that I didn't care about. And my dad did. And it was really the most wonderful thing my dad ever did was he started asking me about comics.

He drove me for the weekend to Creation Comic-Con in Chicago, which was probably the greatest weekend of my life, even still to this day I can say, because my wife isn't here. But it was amazing. We met Ernie Chan and talked to all these creative people, and it was just the best. We bought a bunch of comic books. Happiest moments of my life are walking upstairs and seeing my dad reading a copy of Superman."
It's unclear when the final decision was made for him to direct Superman: Legacy, and though the Tweet makes it seem like it happened two hours ago, it's likely that he already knew he was directing it last year. Maybe the realization that it was his father's birthday was the final straw that broke the camel's back for him, but being realistic, was there ever a scenario in which a creative and passionate person like James Gunn would have been ok with handing over his most personal script to date to another filmmaker? Probably not.
RELATED: Editorial: Henry Cavill Leaving Superman Was a Necessary Evil
Why tweet it out today? Well, who knows. But looking at the calendar, it's likely that press for Guardians of the Galaxy: Vol. 3 is about to start, and he wants to avoid questions about whether he'll be directing the movie or not. Maybe he has an interview tomorrow with Empire Magazine and just wants to put it out there either before a reporter gets the scoop, or before he denies it and it leaks before the interview comes out. It's Gunn being in control of the situation.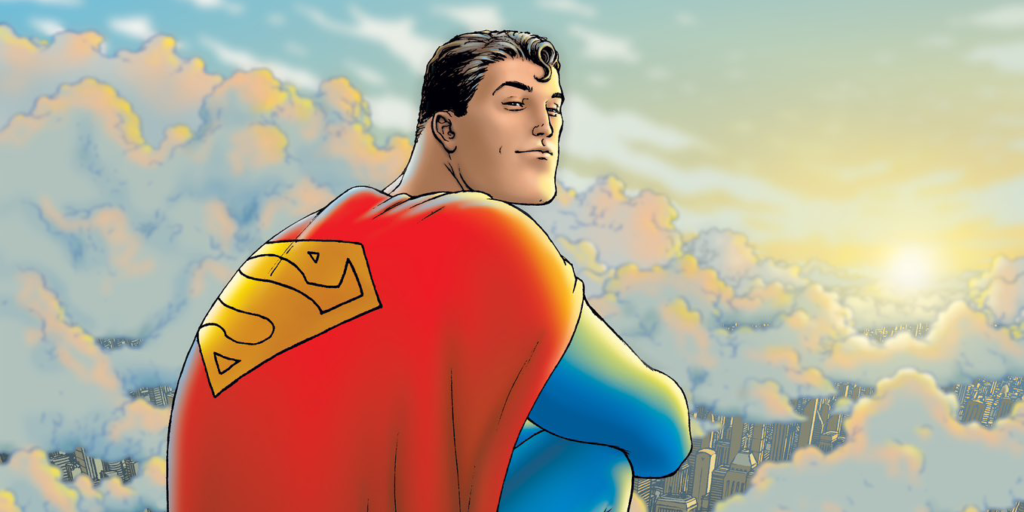 Superman: Legacy will be released in theaters on July 11, 2025. The script is not yet done, but seeing how James Gunn operates, we wouldn't be surprised to learn he's already been in talks with some actors for the part; a writer typically likes to have someone in mind for the part, especially a writer/director, and Warner Bros. definitely wants to make a splash at Comic-Con.
What do you think of the news? Were you surprised by them, or were you already expecting the announcement to be made any day now? How excited are you for Superman: Legacy and the DCU overall? Let us know on our social media, and stay tuned for more from the upcoming DC slate!
KEEP READING: THE BATMAN SNUBBED AT THE 95TH ACADEMY AWARDS: THE BRILLIANT ROGER DEAKINS CALLS OUT THE ACADEMY ON IT